Hey guys! What's going on? And who's watching Dancing With the Stars with me? 😀
I just got home from a GLORIOUS, schweaty, booty-shakin'  Zumba class.
Here's the playlist I used for tonight: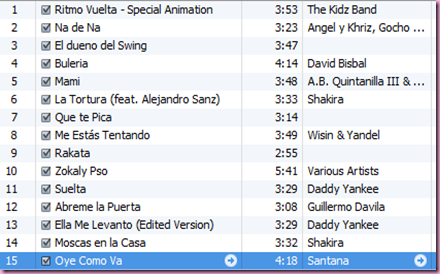 Some oldies, new newbies, a total blasty 😀 ("Abreme la Puerta" makes me swoon… listen to it, I think you'll understand)
My eats, much like my life, have been a little all over the place lately but here are some of the highlights.
Chocolate Protein Oat Bran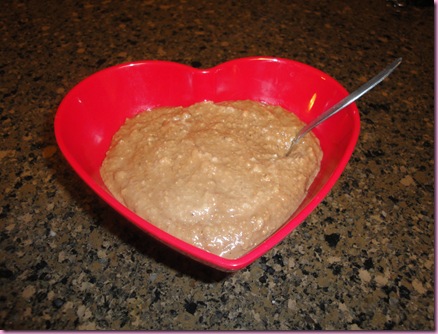 Oat bran, maca, almond milk, brown rice protein, and cinnamon
Salad with Creamy Dijon and Basil Dressing and Millet Croutons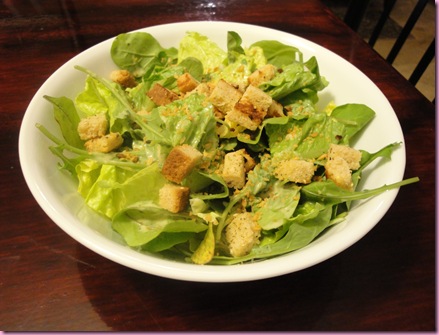 Saving the recipe for a rainy day 🙂
and a
Random Quinoa Concoction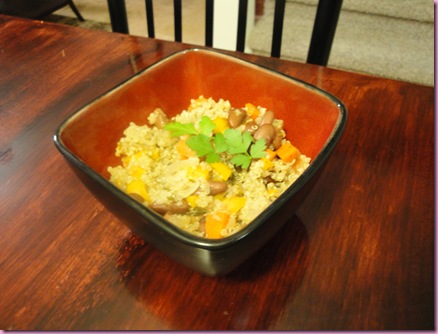 All I did was sauté onion, bell pepper, and carrots, then added, veggie broth, quinoa, thyme, Garlic Gold (enter code GarlicGold for 20% off), oregano, cayenne, paprika and kidney beans. I made it this afternoon so it would be waiting for me after Zumba, so all I had to do was heat and stuff my face. It actually came out pretty dang delicious 😉
Busting Out of a Rut
As you guys know, I recently started doing the Insanity workouts with my friend Ashley. It's been pretty amazing because without knowing it, I was stuck in a workout rut and Insanity has helped to shake things up again. Literally. We do a lot of hopping around 😉
The thing is, it's extremely easy to plateau with workouts—our bodies are very intelligent machines and will get used to whatever we expect them to do on a regular basis. That's why when we do the same things day in and day out, our bodies and muscles quickly adapt and the results diminish.
In order to see fitness gains and bust out of a rut, one needs to add additional stressors in the current routine. To do this, all you have to do is change one of the 4 characteristics of exercise:
Mode: The type of exercise you're doing. Take a new class or try a new activity. This will challenge different muscles than you're used to and enable change to start rolling. This is why you're often sore after taking a new type of class.
Frequency: How often you workout. Try to add in an extra day of cardio or weight training, or if you workout almost every day, add in an extra day of rest. Remember, it's during times of rest that our body can recover and grow back leaner and stronger.
Duration: How long your workouts last. Instead of doing a solid 45 minutes every day, try doing 30 minutes one day and 60 the next, for an average of 45 minutes. This way, you aren't adding in an additional "net" amount of exercise, but are shaking things up to stop cruise control from kicking in. Or, shorten the workouts and increase the intensity.
Intensity: Level of difficulty of the workout. Make sure to alternate workout intensities—there's no reason to go balls to the wall every day. Your body will get used to whatever routine you put it in, whether it's dilly dallying on the bike or doing full-out sprints on the dreadmill. Just make sure to constantly keep your body guessing.
So as ya'll can see, it's easy to make small changes in your workouts and bust out of a workout plateau. I truly believe that change creates change– anything you can do to shake things up is a good thing for results and for sanity. It gets boring doing the same thing over and over 🙂
I'm off to starting packing for Vegas (wahoo!) and then get to bed. I promise to catch up on your lovely emails tomorrow <3 (Also, if you have any reader's requests, please send them my way!)
xoxo,
Gina
Something to talk about: What's your best advice for busting out of a workout rut?? How often do you change up your workout routine?