Hi friends <3 Hope you had a wonderful day.
Some adventures of the afternoon: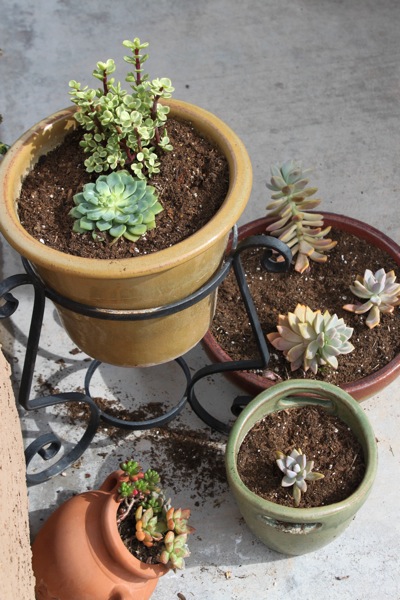 I replanted some succulents aka the one plants I can keep alive. I think it's because they're technically cacti and don't require much watering. My goal is to one day have a succulent garden half as gorgeous as my nana's. She has a gloriously green thumb and mine is grayish black.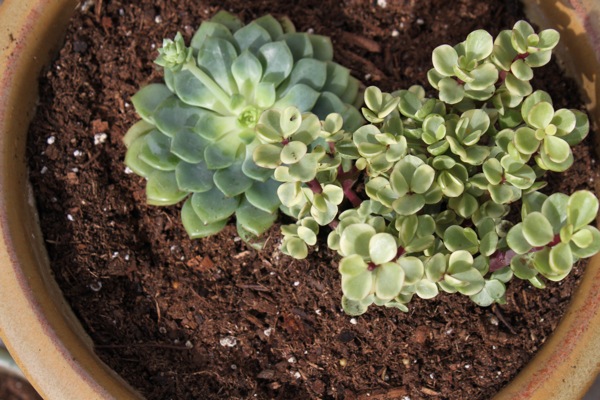 Caroline helped.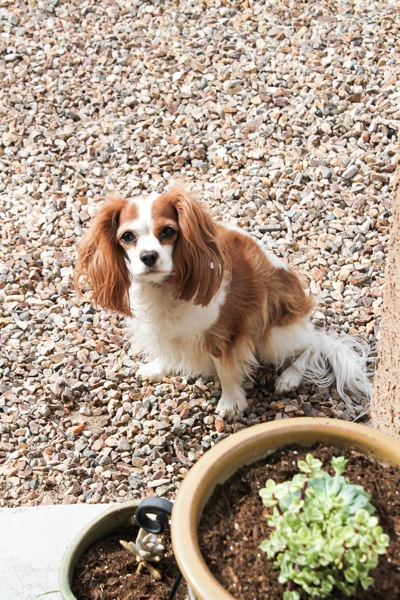 Livi and I had a great afternoon together, and before I knew it, it was time to teach Zumba.
A little pre-Zumba energy truffle: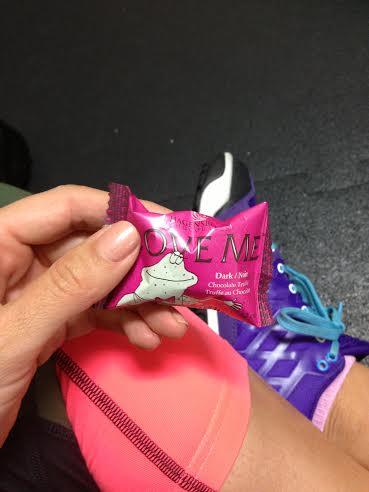 And an amazing time booty-shaking it with my favorite Zumba girls. I have four regulars now, and I love them. Quality over quantity, all the way 😉
Here's the playlist I used for tonight: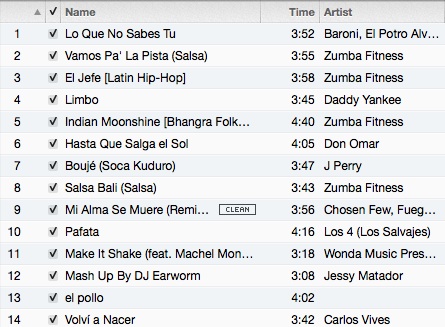 A few old songs on there (flashback to the YouTube video of teaching Zumba with a giant pregnant belly) and some new ones. We got a new ZIN CD/DVD and it's kind of womp womp, so looks like I'll be making up some new stuff.
Lately I've been thinking a lot about music as motivation, especially when it comes to classic faves and songs I REALLY love. Turns out that music has a huge impact on perceived exertion and enjoyment during a workout. This makes a lot of sense because there are some instructors I've loved, but they played music that wasn't my style, so I stopped attending their classes. Also, when I'm doing my own workout or taking a class and a favorite song is played, I work so much harder.
In a 2013 two-part study, participants either cycled or ran while listening a combination of music. In the first part of the study, cyclists either listened to music, watched a video, enjoyed a music/video combo or the control (which involved wearing eye patches and ear plugs to block external stimuli). The cyclists, who were told to bike as hard as possible for 12 minutes, experienced a lower perceived exertion while listening to music. In part two, music preference and motivation were included in the mix, and runners who listened to their preferred music experienced a significant performance increase. Their perceived effort was also lower. Pretty interesting, huh?
Spin jam from back in the day:
When that song came on, I'd sprint my little heart out.
Do you notice that music impacts your performance? One of my worst half marathons was the day my iPod died. (It was a sad day, indeed.)
Current jam? I absolutely love "Animals (Oliver Heldens Remix)." Soooo good.
Have a great night and I'll see ya in the morning with some fun twists on one of my least favorite exercises 😉 Any guesses? Haha.
xoxo
Gina