Painting, wine unicorns and Gone Girl
= weekend in a nutshell
How was your weekend? Ours was the perfect mix of fun events, relaxing and time with friends. All the good things.
Friday morning, I thought it would be fun to paint pumpkins with Liv, so we went to Michael's to grab supplies.
(A little tip: I download a store coupon on my phone before heading in, so it's on the screen ready to go. It's an easy way to get 40% off an item!)
When we got back home, I set up our gear in the backyard and we had a blast painting together.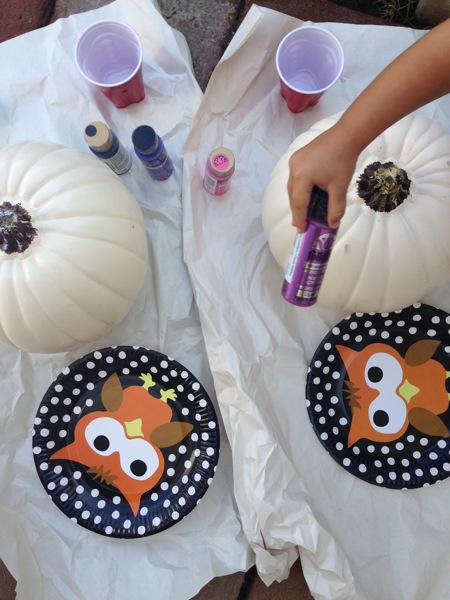 We took a break for lunch and pre-nap routine. Since I was in the painting spirit, I ended up finishing mine during naptime while listening to podcasts.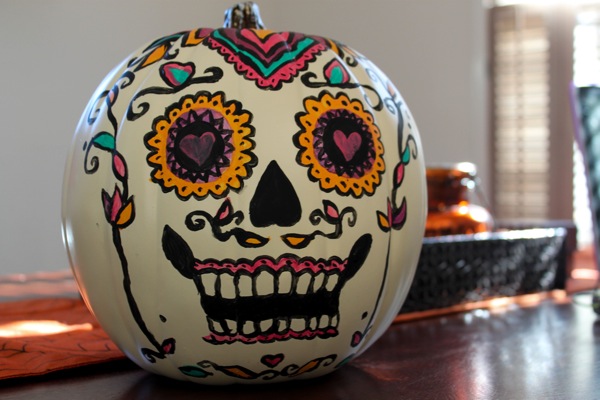 (I don't think anyone is surprised by my chosen design haha)
Saturday morning was Zumba, and then I met up with the fam for breakfast at Rancho's. Rancho's is climbing up to the "faves" list for San Diego, as they have incredible (and healthy!) Mexican selections + breakfast ALL DAY.
Me and my horchata-loving sidekick: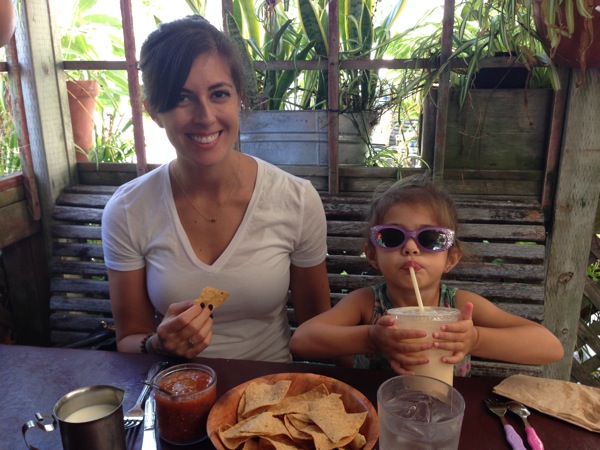 The view on the patio is very nice indeed…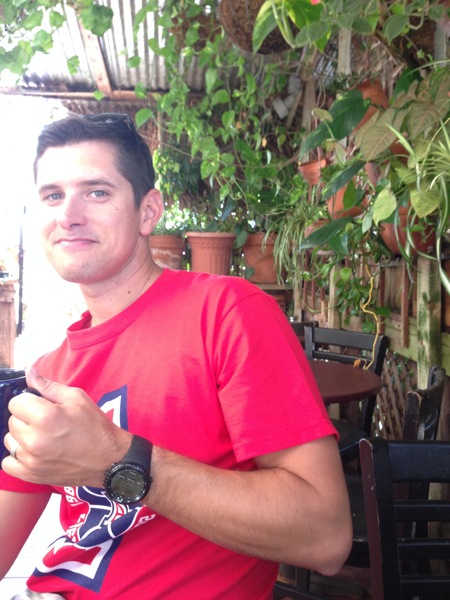 the plants are nice, too 😉
I got the turkey chorizo with eggs and potatoes, and it was my childhood on a plate. It was glorious.
Post-breakfast donut stop: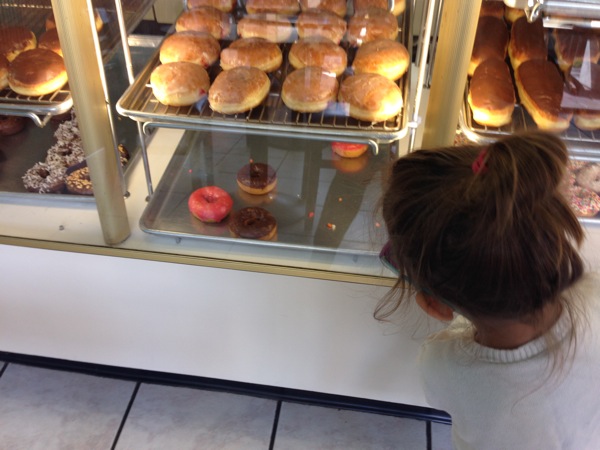 We also hit up World Market for the Friends and Family sale (ends tonight!) and I found my WINE UNICORN.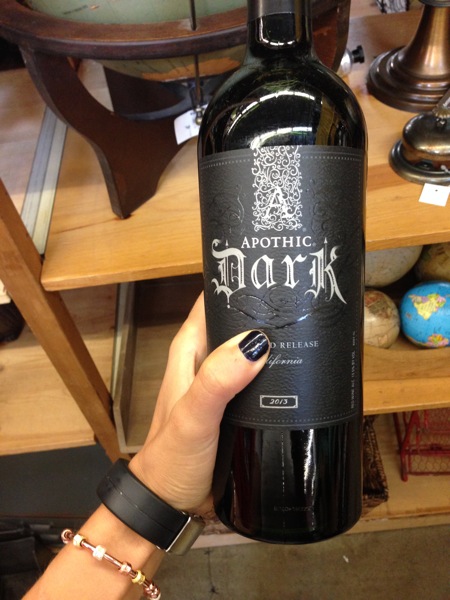 I posted about my fave inexpensive wines here, and this Apothic Dark is something I'd been trying to find for quite a while, as we love the original Apothic. I have to say, I think the original is better. The Dark had a bit of a tang to it; not quite as smooth as the original version. Still very good.. all wine is good.
First time cooking with LEEKS: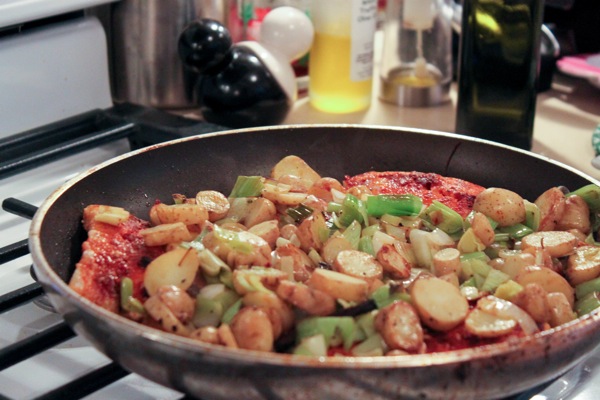 (I was slightly intimidated, but it turned out to be NBD)
and went to see Gone Girl with Kelli.
We grabbed dinner at Tender Greens first, where they have kombucha on tap. Amazing.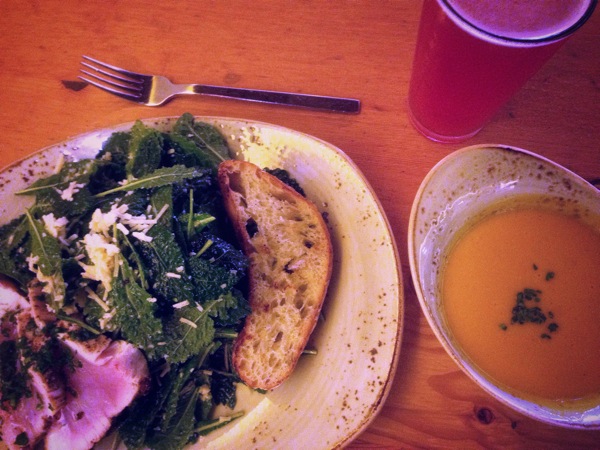 As far as Gone Girl goes, I think it was just as dark, tense, and mind-blowing as the book. So good! (And the ending still makes me so mad! Don't worry, no spoilers here. It's definitely worth seeing.)
Time to teach Bodypump. Hope you have a wonderful day <3
See ya later with a new fall smoothie recipe.
xoxo
Gina
Congratulations to the winner of the Count Me Healthy bracelet: Leah!
Here's her comment:
"I'm loving homemade butternut squash soup made with squash my daughter picked out at her farm field trip Friday.
Beautiful bracelet. I'd use it to count my blessings every day."
Check your email, Leah! I'll get your bracelet and goodies on the way to you this week 🙂 Thank you again to those of you who entered. Stay tuned for more giveaways coming up. xo