When my friend Caitlin (who just ran her first marathon!) consulted me to help her with a weight-lifting plan, I was stoked to help out.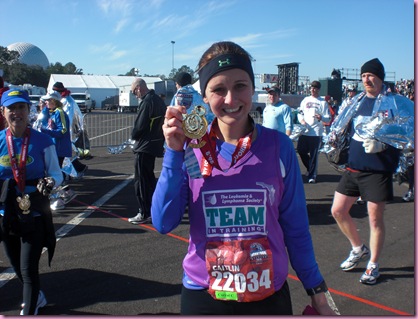 (Source)
Weight-Training vs Cardio
Like many women out there, she is a cardio machine but doesn't have a regular weight training routine. I always tell my clients that healthy eating and cardio is what helps to "shrink" you, but weight training is what's going to "tone" you and give your body an entirely different look.
I devised the following workout plan to be done on 3 non-consecutive days each week, and utilizes a synergistic muscle split. Synergist muscles assist other muscles in performing the same movement –for example, when you do a "row", you're mainly working your back, but the biceps are assisting in the movement and makes them synergistic muscles. By splitting the muscle groups up this way, it helps to ensure that muscles aren't overworked and have adequate time to rest and repair (when they repair, they grow back stronger and leaner).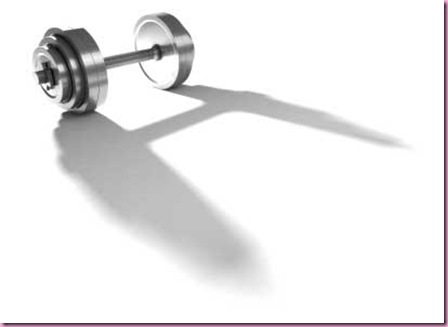 (Source)
Tips for This Workout Plan
-Combine with cardio (5 days per week, alternating intensities) for a complete routine
-Perform weight exercises on non-consecutive days in addition to a shorter cardio workout on that day (maybe 20 minutes of higher-intensity cardio)
–Do 3 sets of 10-12 reps for each workout with 30 seconds of rest in between each set –just take a short rest in between sets and you'll know when you're ready to start the next one
-Choose weights that are challenging but that you can fully complete at least 10 reps at that weight for each set- you'll need to push yourself to finish the last two reps of each set. If you can easily do 15 or more reps of that exercise with the current weight, you'll know it's time to increase the weight
-Begin each weight session with a 5-minute cardio warm-up and remember to stretch and cool down when you're finished
-Follow each workout session with a high-quality protein source 30-60 minutes following the workout sesh (like cheese and an apple, a small protein smoothie, or almonds)
-Remember that healthy eating has so much to do with fitness and weight loss improvement—what we look like is 80% nutrition, 10% working out, and 10% genetics. Pair every fitness routine with clean and healthy eats 😀
-As always, honor your injuries and needs. If you're injured or feel pain (as opposed to a "burn"), don't do it! Double-check with a trainer for proper form on exercises and with a doc if you're beginning a new fitness program
-Have fun! 😀
So here it is….
Intro to Iron Pumping Workout
Day 1: Shoulders, Chest and Triceps
Warm Up: 5 minutes of cardio
Day 2: Legs
Day 3: Back and Biceps
Stability Ball Ys and Ts (alternate between "Y" and "T" with light weights- 3 sets of 10 of each)
21s (can use dumbbells or barbells)
© 2010 The Fitnessista
Please feel free to join Caitlin in her new weight training routine and I'll also be starting a Winter Shape Up on January 18 😀
See ya for lunch <3
Happy training!
G