I own exactly one green shirt, and I wore it today… not about to re-wear it tomorrow after what it's been through this afternoon 😉 Green isn't a color I regularly purchase, and I feel like a St. Patty's Day scrooge since it's one of my all-time favorite holidays. Give this girl a piece of soda bread with butter, a Baileys creation, a jig (slip jig is my fave but I'm not picky)
and I'm a happy kid. I am scary stoked about this recipe my friend Ashley posted, and this recipe from the lovely Angela. Looks like I have a couple of fun projects to take on this weekend.
If you're spending a little bit of St. Patrick's Day in the gym, how about a lucky love handle workout to target those fun oblique/lower back areas that can get a little droopy now and again?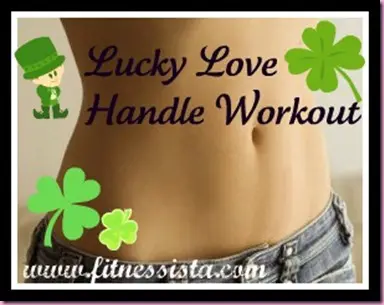 In order to tighten up the sides of our stomachs, a few things need to happen:
-Clean eats
-Cardio
-Tone the entire core, particularly the abdominal external obliques
Here's an ab burner focusing on this muscle group, but keep in mind that abdominal work isn't really necessary if you eat extremely well and do cardio of alternating intensities. We actually work our core ALL day, but often don't realize it: bending down to get dishes out of the dishwasher, rotating and twisting to reach for things, stabilizing our entire core each time we sit and stand, etc.
Feel free to top off your next cardio workout with this burner, complete it on its own, or in conjunction with a weights routine.
*As always, check with a doc before making any fitness changes, honor your body and modify as necessary.
–Dumbbell side bends: alternating sides, 25 total <—go LIGHT with the weights, 5-10 lbs max

-Plank- hold for 10 seconds, rest for 5 <—repeat 5 more times for a total of 60 seconds of planking

–Side jackknife– left side, 20 reps

-Sliding plank: hold a regular plank pose, then slide forward 2 inches and back 2 inches maintaining proper alignment. Continue this for 30 seconds.

-Side jackknife- right side, 20 reps

–Supine windshield wipers: 10 on each side

–Pilates swimming: 30 seconds
________________________________________________________________________________________________
Tonight was a laid back and fun Friday night. The Pilot had a roll call, so we met up with Marisa and Meg at Eclectic Cafe: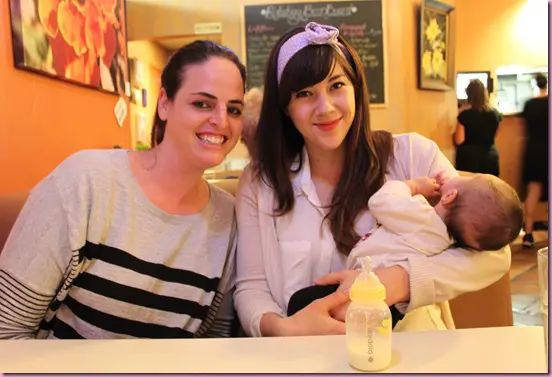 and then headed to the O Club to pick up the Pilot 🙂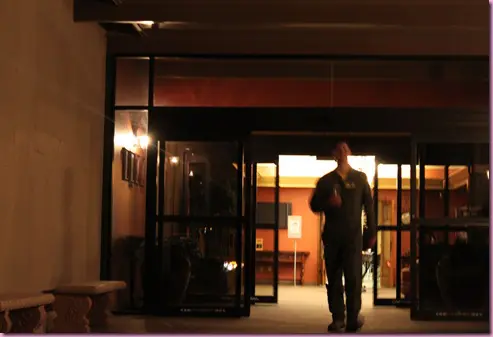 Things had died down in there quite a bit, so Liv and I hung out for a while before we all headed home.
St. Patrick's Day plans:
-Dance Cardio
-Lunch on 4th Ave
-Dinner with the fam
What about you?
xoxo,
Gina
A little tip: for a more natural green coloring, add some spirulina 🙂