Plantains: the Other, Other Vegetable
I'm going to go ahead and count today as my first time time cooking with plantains.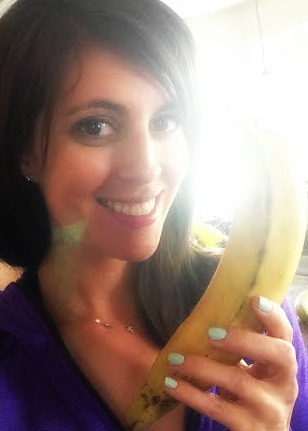 (I'm smiling in the photo, but am also a little afraid)
Cooking with Plantains
Ok, so there was the one Mexican party we threw when I made an awesome slow-cooked chicken and plantain dish… but that was years ago.
And there was also two weeks ago, when I decided to use a plantain as the "banana" in my banana-egg-chia pancake. Don't ever, ever do that. The trash can thought it was delicious 😉
So. Plantains.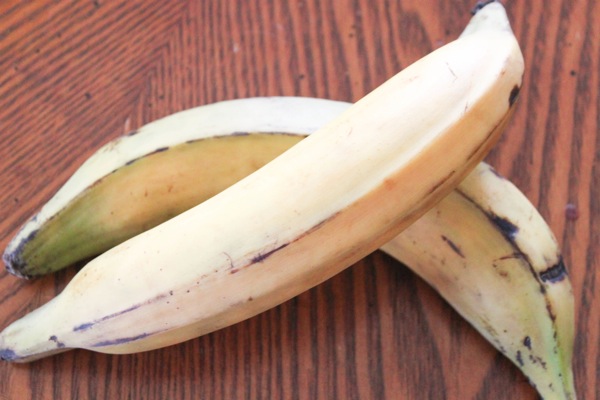 They kind of look like giant bruised bananas. If they're cooked the right way, they can taste amaaaaaazing, but if they're not cooked the right way (or even worse: not cooked at all), they have a little bit of a hard time being palatable.
Over the past couple of years, I've noticed a huge increase in plantain popularity, especially around the blogwebs. Why is this? It's because plantains are technically considered vegetables, despite their fruity appearance. (This is where the Paleo folks rejoice and stock up on the sweet veggie.)
What are Plantains?
A little bit about plantains:
-Plantains contain more starch and less sugar than a banana and are intended to be consumed after cooking. They're especially popular in Latin American and African cuisine, and especially lovely fried or baked with cinnamon. They can also be grilled.
-Think of a plantain more like a sweet potato than a banana. They make a nice starchy side dish and can be sweet or savory.
-Plantains fruit all year, and are an excellent source of Vitamins A, C and potassium.
-The plantain is at its ripest and sweetest point when the skin is black. When the skin is green, it is more starchy and less sweet. Medium ripeness is a yellowish skin with black spots.
Baked Plantains
Today, I decided to stick with the classic. I peeled the plantains, cut them on a diagonal, and baked for 30 minutes at 350 after topping with coconut oil, salt and pepper.
An awesome, crunchy afternoon snack: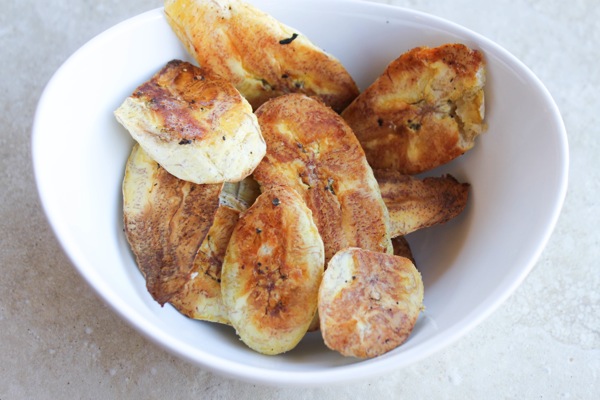 Recipe ideas:
–Coconut rice with black beans, plantains and mango salsa
-Plantain and sweet potato mash
Have you tried plantains? Any favorite dishes or awesome recipes?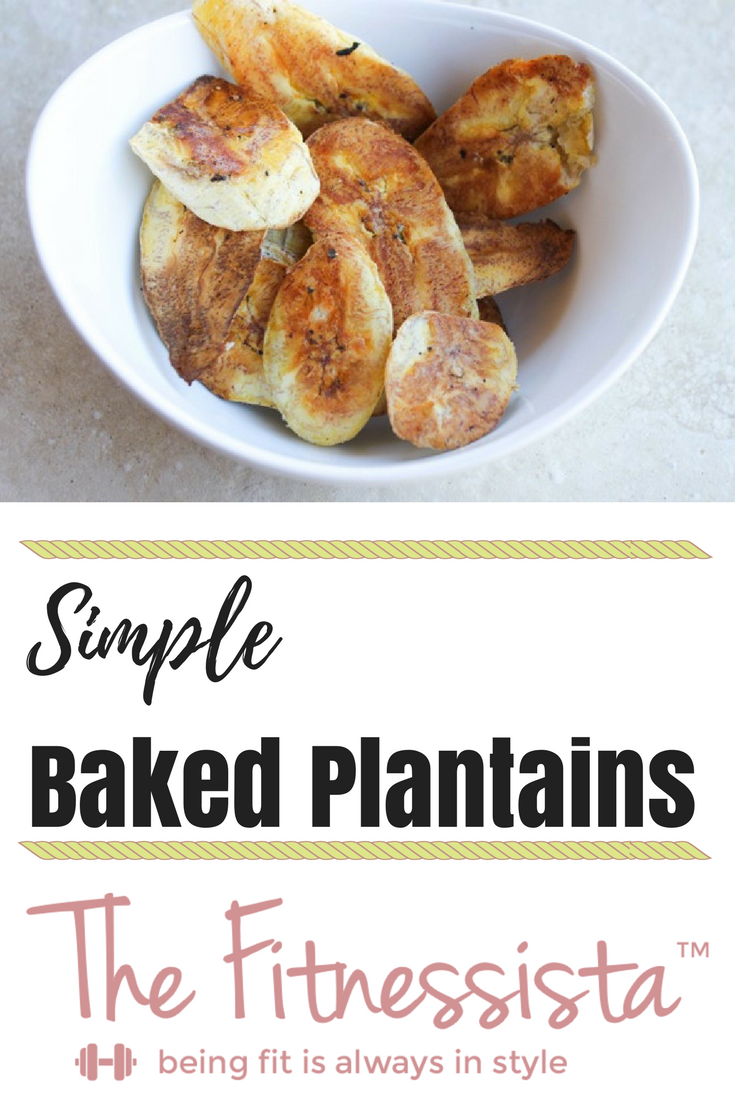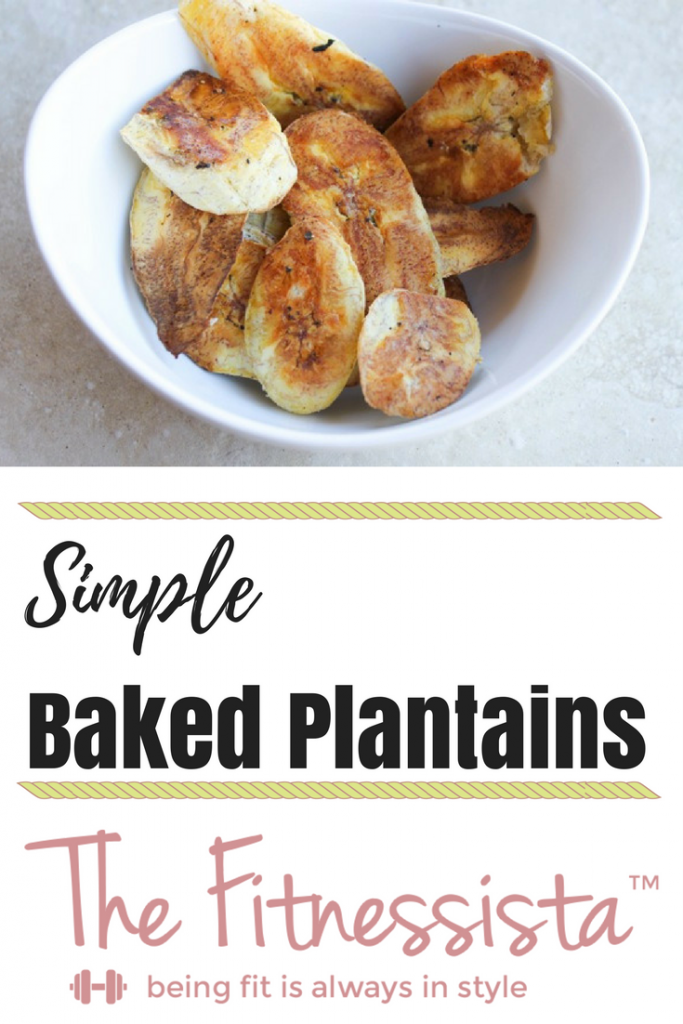 Any kitchen fails lately? 🙂
Hope you're having a wonderful day! <3
xoxo
Gina