Today, I was on-call for work since my schedule is winding down until my leave begins. I didn't plan on being off in case they needed extra coverage, but ended up not having to go in.
So, instead of teaching, I got to enjoy my first Brother's Breakfast and spend the morning with these two guys: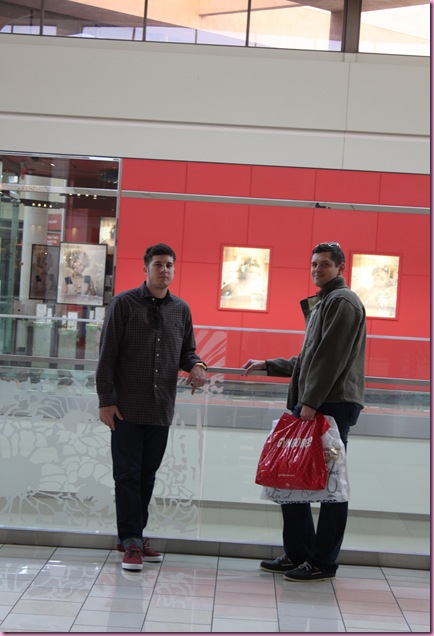 They hang out every Saturday while I'm at work, and other family members or friends will join in. Today it was me 🙂
We had breakfast at Blue Willow, which was Kyle's request (he said Good Egg is dead to him):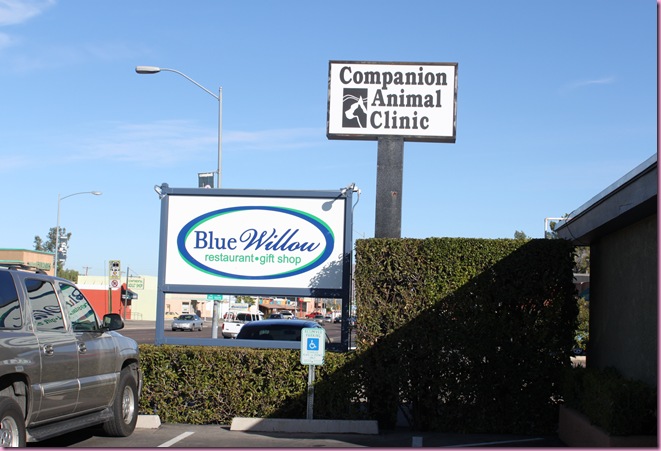 I enjoyed the two-egg combo, scrambled, with fruit, turkey sausage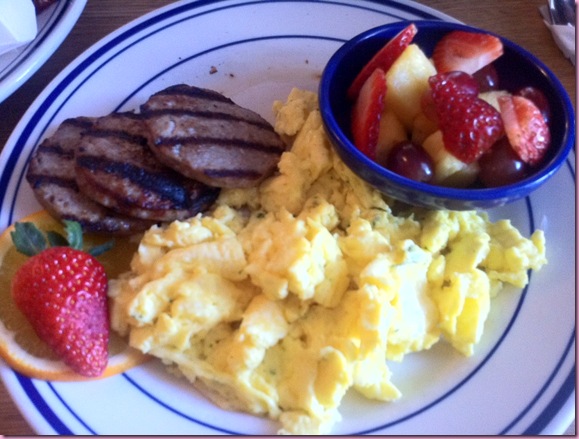 (apologies for the iPhone photos.. I had the paparazzi camera with me, but we knew the family seated next to us and I felt weird busting it out)
and quite possibly the best breakfast potatoes I've ever had. A little bit of scallions do magical things as far as flavor goes: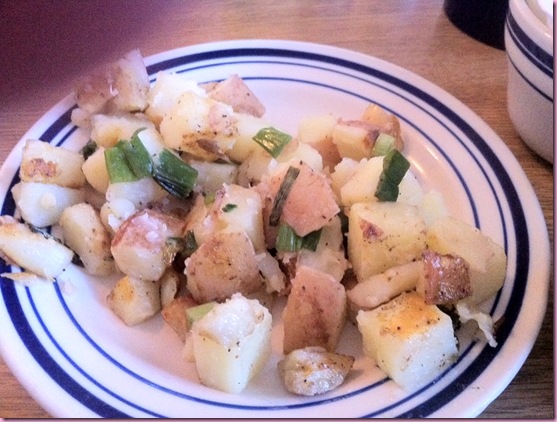 With full bellies, we headed over to Nordstrom Rack, where the Pilot got his first pair of Sperry's- he LOVES them
and to Tucson Mall, to see what we could find.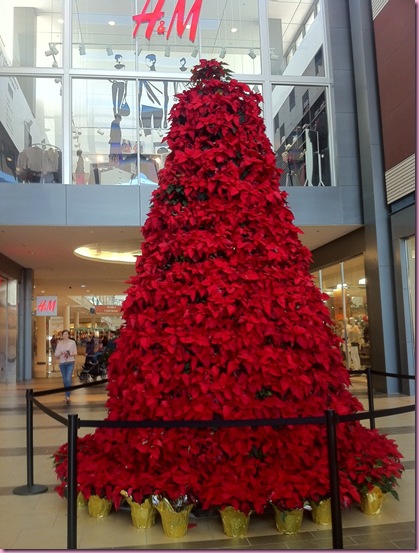 Can you believe I actually started Christmas shopping before Christmas Eve? I don't even know who I am right now.
It was a successful BB, and now we're chilling at the house for a little while before going to visit Vies. I'll take lots of pics!
See ya later <3
xoxo
Gina
Today's tip: Think it's challenging to stay hydrated in the summer? It's even more difficult to remember to drink water when you're chilly in the winter. Keep tabs on your water intake for a couple of days and see how you're doing… and sadly, hot cocoa doesn't count 😉
Something to talk about: What fun fitness events do you have going on this weekend? I'm playing it low-key, but sending lots of good luck wishes to those running the Tucson Marathon and Half Marathon tomorrow <3