The "pickle button" is what the pilots call their weapons release button- the one that sends off all of the bombs. It's also how they refer to their very pregnant wives, as in "no, she hasn't pickled yet,"
"she's about to pickle,"
etc.
Nice, huh?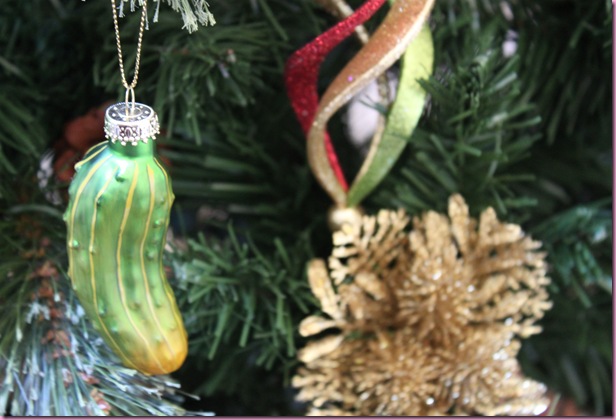 (Christmas decorations, it's so sad to pack you up)
So here I am, just shy of 40 weeks… trying to find the pickle button, so to speak.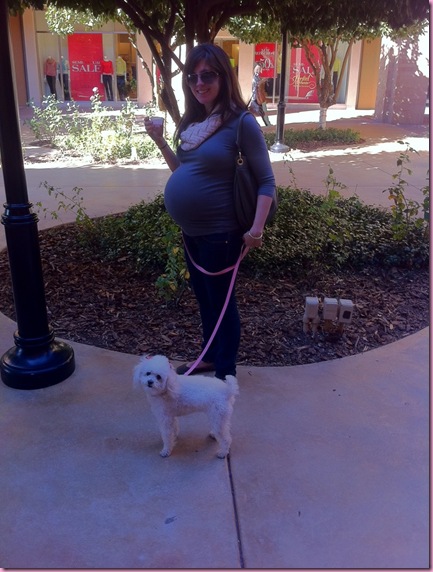 I went through your suggestions on getting labor started, and have been Googling my face off. Of course, being induced wouldn't be the worst thing in the world, but anything we can do to get the ball rolling would be a good thing.
Lots of walking and other… physical activity
pineapple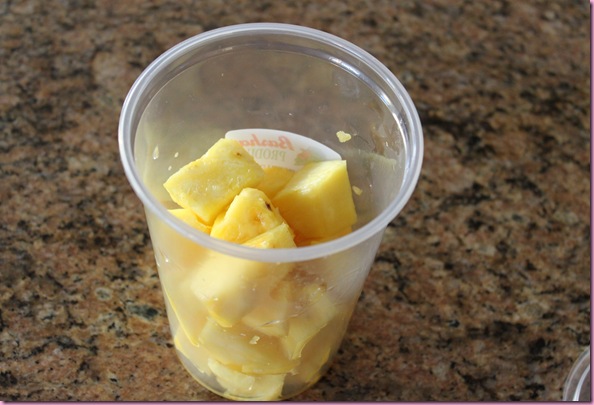 (even if it doesn't work, it tastes really good right now)
and red raspberry leaf tea, which I've been drinking for the past few weeks.
I have one more chiropractor appointment today to see if it will help her turn, an acupuncture appointment tomorrow, and we'll see what happens from there.
If I still haven't "pickled" by Thursday, I'm getting a massage for my sanity.
This week:
-The belly is making some CRAZY shapes- she's officially out of room. When I woke up yesterday morning, I pulled up my shirt, which was actually the Pilot's shirt since mine are all super snug, and told him to take a look at the belly. It was pointing out in the middle into a distinct cone shape. I have no idea what it was, and then she body-rolled back into place.
-It's kind of fun to tell people an actual day instead of a date for my due date. "I'm due Friday" sounds much sooner than January 6. The guy ringing up the above pineapple at Basha's asked when I was due, and I told him Friday. He said that a girl had just been in there was due 4 days ago and had to buy more cookies because her sister ate hers. Apparently she was very angry, and rightfully so- don't mess with a preg's snacks.
-I'm really emotional again. Yesterday, after taking a nap, I sat on the stairs and had a serious, long cry. Sometimes pregnancy meltdowns seem so necessary and later on I'll apologize for being silly, and others, like yesterday's, you know that there's no reason for how you're feeling but it's happening anyway. Tom just hugged me and I cried, and told him that I had no idea why I was crying. Thinking about it, I think I'm sad that all of my friends that were due around the same time as I am (give or take a few weeks) have all had their babies. I'm the only one left, just waiting. Which is silly, but I just want to meet her so badly.
I'm starting to think she may be a little stubborn, just like her mama…