Today was spent running errands and taking down Christmas.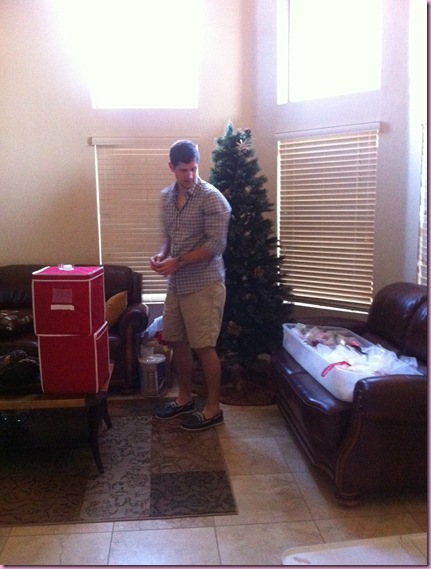 I'm usually so bummed to take down our decorations because usually I have no idea where or when I'll see them again, so it's pretty amazing that we'll still be here next year. It wasn't quite as sad 😉
So it went from this: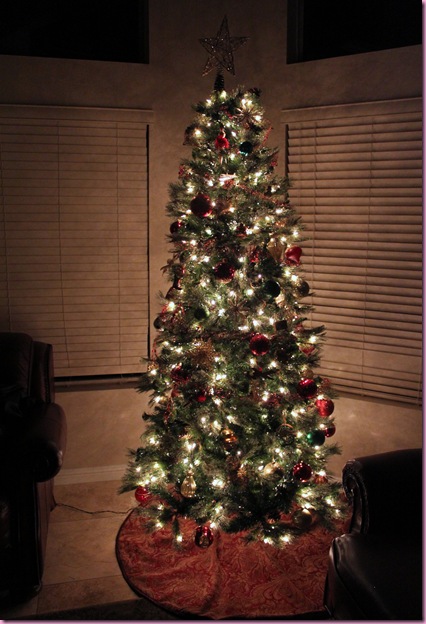 back to this: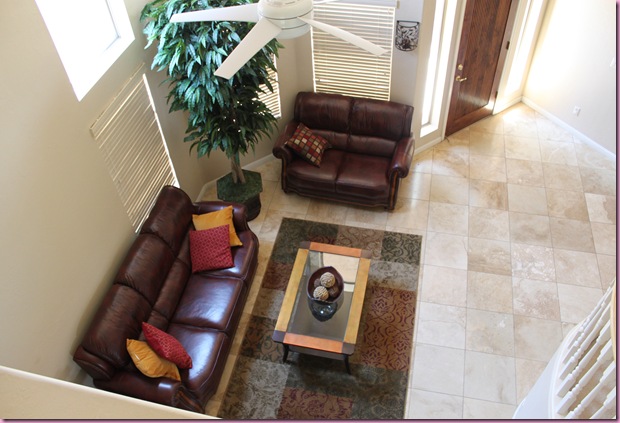 See ya next year, tree.
We took Bella on a little walk around La Encantada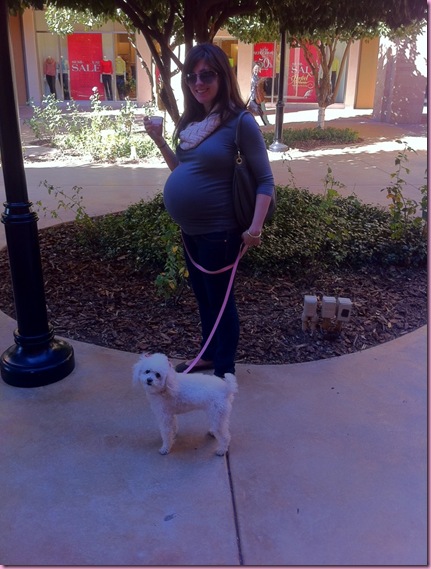 (I love that the mall is pet-friendly!)
and just enjoyed each other's company since the Pilot goes back to work tomorrow. I kind of got used to having him around during the day, but am glad he actually got to take a nice break this holiday season before heading back to the grind.
Some eats:
Waffles with protein fluff and jelly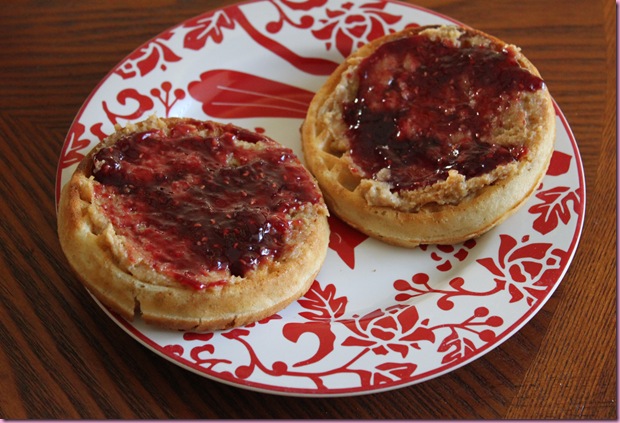 and lovely massaged kale salad with homemade miso dressing (I'll post the recipe after I tweak it), 1/2 avocado, Tamari, garlic, cayenne, lemon juice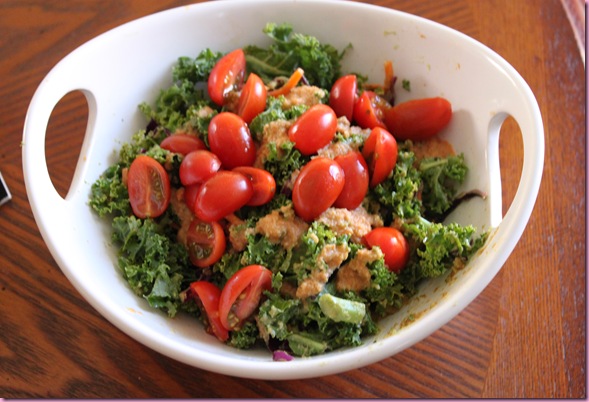 + quite a few of TJs GF gingersnaps while I waited for the avocado to… mash.
One of the things that I missed today that I'm usually doing around this time was working at a gym. I'm going to work to get in some walking later tonight, but I think it's so invigorating and inspiring to hit the gym when it's jam-packed the Monday after New Years.
Here's the thing, though:
there's no reason to go over the top with workouts right now.
If you have a huge fitness goal that you want to accomplish, there's certainly no time like the present to get started, but the worst mistake is when you put too much on your plate, burn out and quit.
Here are some of my tips for accomplishing your workout goals this New Year:

-Make a realistic training plan including a balance of strength, cardio, flexibility and rest days. I've seen workout plans that don't include a single rest day. It makes my heart cry.

-Better yet, maintain your current fitness level and postpone starting your new plan until later this month. Winter Shape Up always starts a little later for this very reason. It gives you just enough time to see potentially significant results before spring, but without the ambiguous date of the New Year and extra pressure hanging over you. I find it works really well to use this time to maintain what you've been doing, clean up things a little without going overboard, and hit it hard at the middle/end of the month.

-Focus on the things you love. Hate strength training? Maybe a weights-based class is the way to go instead of forcing yourself to pump iron alone. Love dance cardio but loathe the treadmill? Do what makes you happy… movement is burning calories and if you're having fun, you're way more likely to stick with it.

-Find a workout buddy, if that's something you enjoy. Some people prefer to workout alone, while others gain motivation from fitness-minded friends.

-Emphasize clean eating. Healthy eating accounts for visible results even more than a well-rounded fitness routine. I prefer to workout for my health and sanity, and when I'd like to see extra physical results, I emphasize cooking at home and eating food the way nature created it. Of course, there's always room for treats in there, too 🙂

Just remember that it doesn't have to be all or nothing- everything adds up! Plus my favorite workout mantra: change creates change. Keep changing things up to keep boredom and plateaus from sinking in.
What's your big fitness goal for 2012? I'd like to get my cardio endurance back up and start teaching spin classes again. Spin and Zumba are hands down my favorite classes to teach.
Have a great night and I'll see ya in the morning!
xoxo
Gina
Something to read:
7 rules for super grocery savings