Hey everyone!! How's your night going?? I just got back from the media cocktail party at the restaurant and even though I'm posting with my eyes half-closed, I had to share these pics with ya 😀
In a nutshell, 105degrees hosted a beautiful party for the media bigwigs of OKC.
The place was bumpin' by about 6:30pm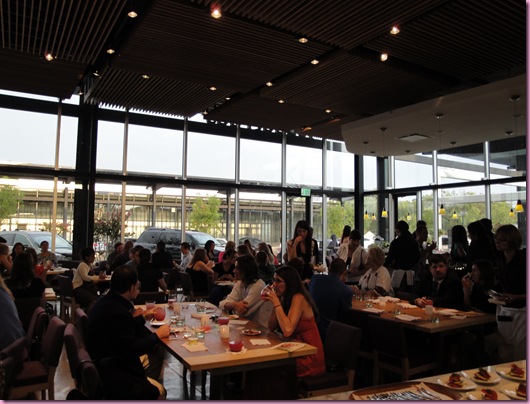 And I got to work with Kelly, aka pastry genius, plating the desserts: Pistachio Nougatine and Brigadiero (which has cinnamon and a touch of cayenne) – I had one of each in the course of the evening 😉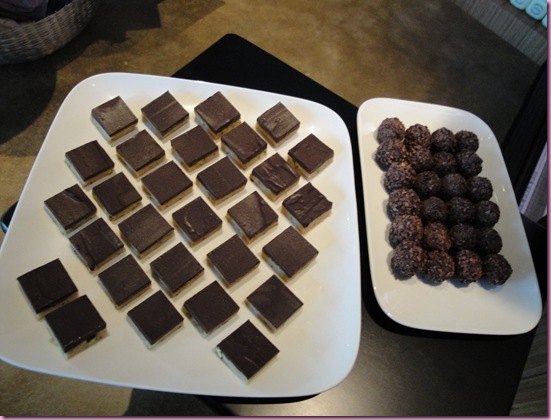 The trays were set out in the kitchen, the academy and the shop.. encouraging guests to look around as they networked and mingled 😀 Severs also walked around with trays of food and the bartenders whipped up some evil-looking cocktails for the guests. I had a little bit of cocktail envy –wanted to try one so badly!- but I guess it makes sense that cheffers can't be sipping on the good stuff while on the j-o-b
Mini Raw Pizzas: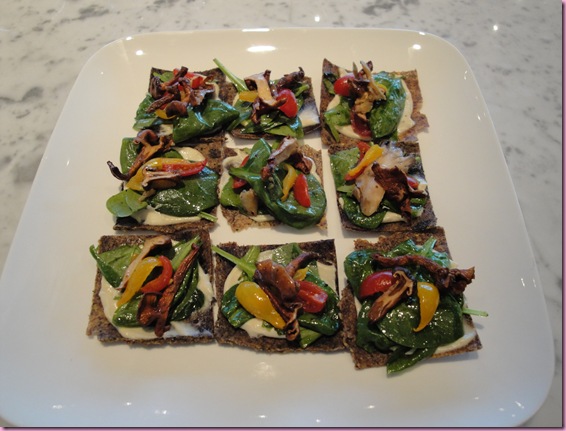 One of my favorites on the fall menu.. I munched a full-sized one on Monday and it was beautiful – the flavors are perfect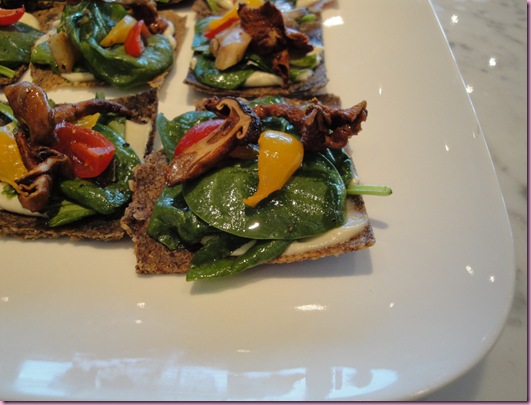 Mini raw lasagnas (like the one I made at school today)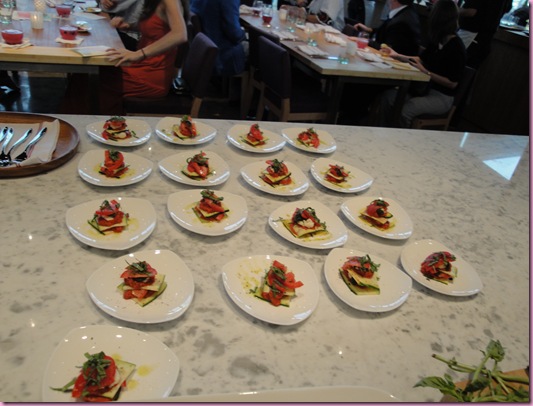 I also made quite a few red pepper wrappers (sorry, no pic—hands were covered in avocado!) and it was so nice to see a familiar face in the crowd
Michelle!!!!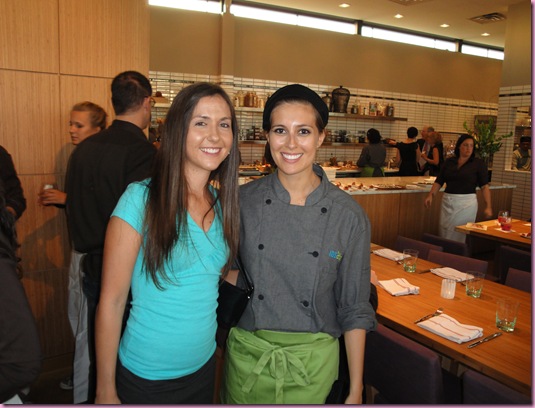 (Do I look legit?? Hahaha)
As the night went on, the lights dimmed and the atmosphere totally changed.. glowing and romantic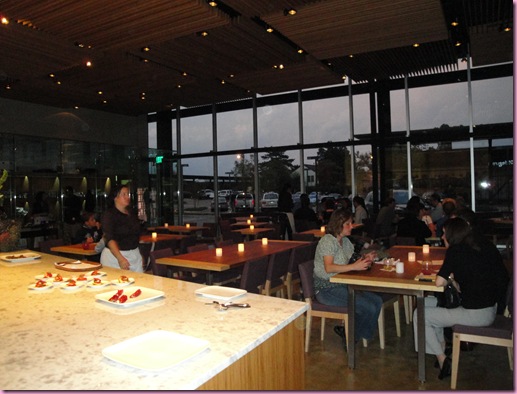 (This pic was taken when the night was winding down)
Pretty amazing, eh??
I can't even tell you how stoked I am to be associated with this place… it's breathtaking and everyone who works there is incredible. I'm gonna crawl into bed, happy and nervous because something insane is happening very early in the morning. I can't tell you until it's over, but it's HUGE, and please pray that I don't sound like a giant goober.
Have a great night and I'll see ya tomorrow!
xoxo,
G$