put the lime in the coconut…
and drink it all up.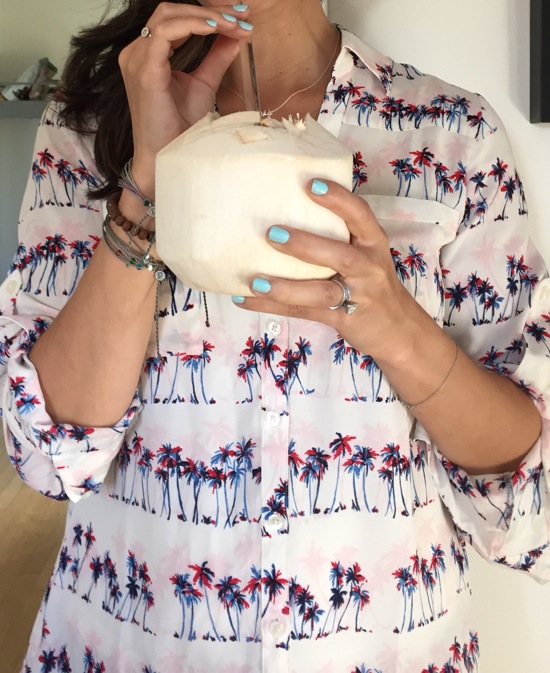 Or, drink some of it before it's "borrowed" by your preschooler and becomes their own. 😉
Hi friends! How was your weekend? Hope you had a great one! <3 Anything fun happening this week? I'm so excited for Livi's surprise Disney trip. We have some cousins that are going to be there, so of course, we're going to crash the party. All of the cuzzies are going to be in heaven hanging out again, especially at the happiest place on earth.
This weekend was SO much fun. Friday morning, we ventured out to La Jolla to see the seals with some friends.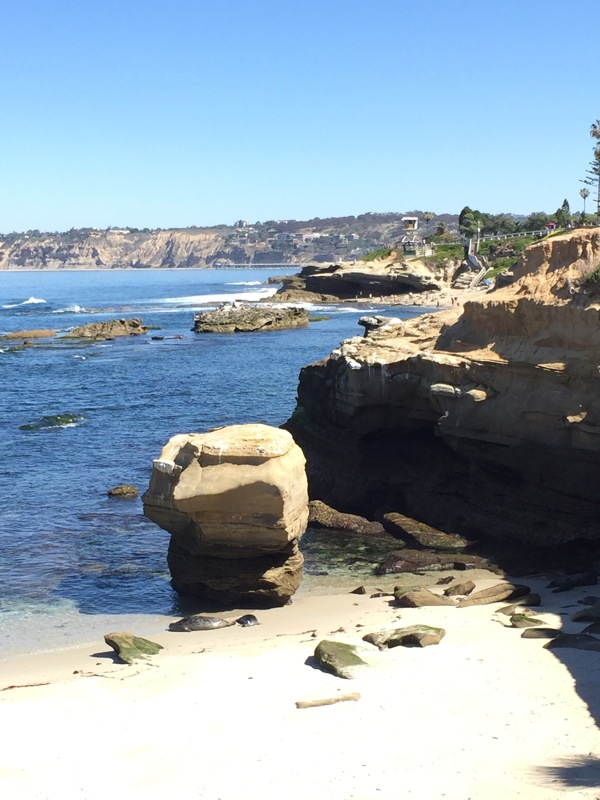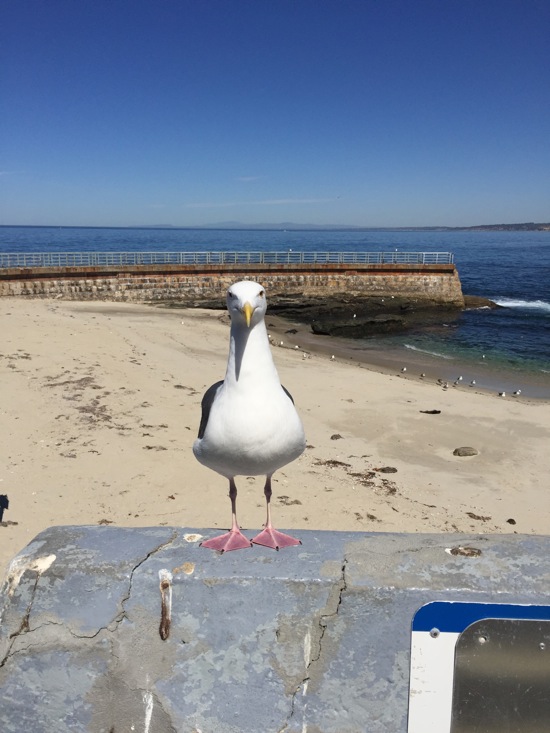 ("Come at me, bro.")
It's pupping season right now, so we weren't able to go down to the beach where the seals play, but we still got to watch them from a distance. Afterwards, we put blankets down in the park and let the kiddos run and play.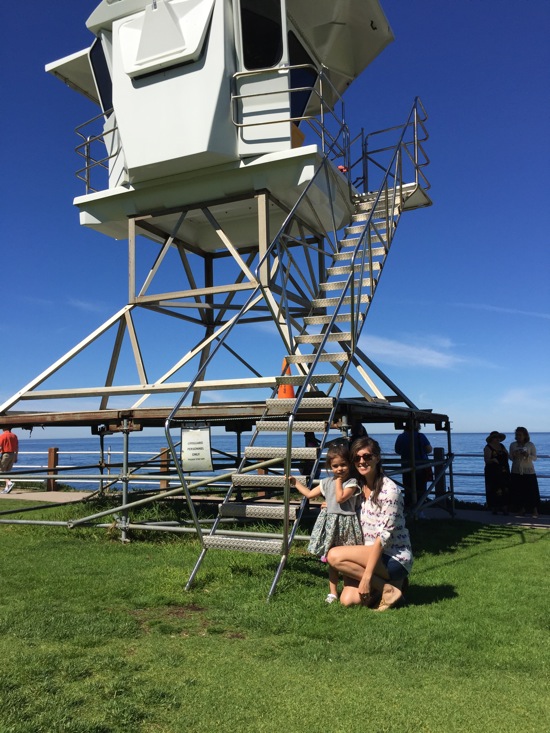 Since we were in La Jolla, a stop to Nekter Juice Bar was necessary. Livi and I both got green juices,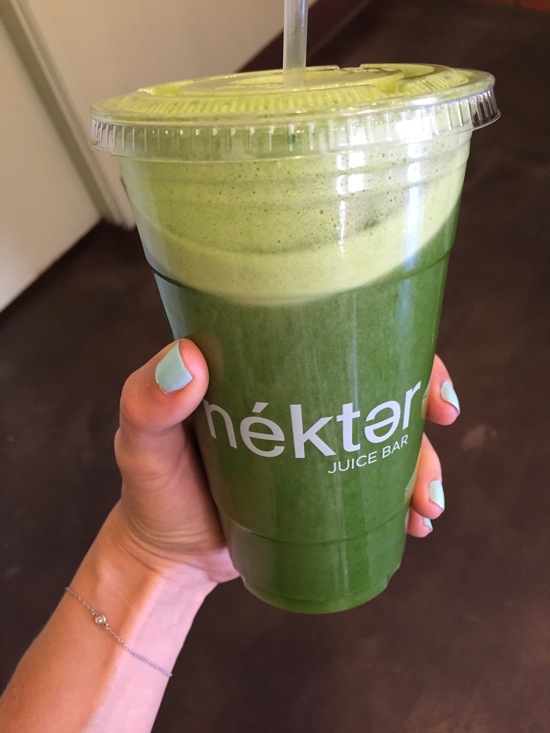 and I picked up an acai bowl to enjoy later. Nekter blends their acai with house-made cashew milk, and it is SO good. I got the banana-berry bowl with gf granola, and added almond butter when we got home.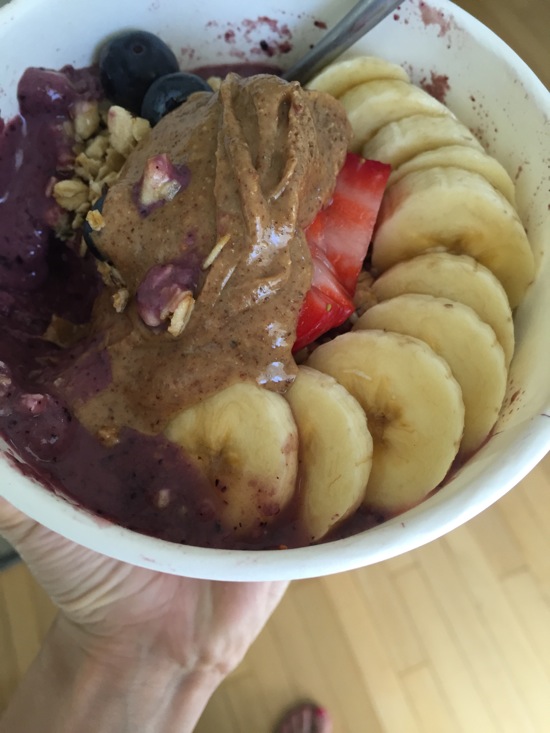 ($1 extra for peanut butter, or FREEnut butter at home)
That night, our sitter was a champion and watched all three kiddos while we enjoyed an evening out. At Whitney's suggestion, we went to Vin De Syrah in Gaslamp, which has an Alice and Wonderland-esque theme. There's a hidden ivy-covered door, and the decor is dark, whimsical, and includes fun details, like playing cards on the ceiling and gorgeous plants. You can check out more of the decor here. Before it transforms into a club, it's more of a lounge.
We enjoyed cheese plates and drinks,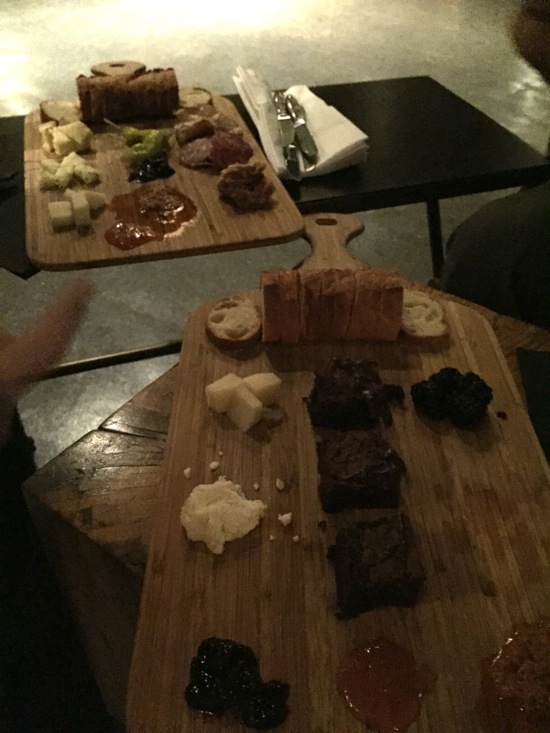 (check out the chocolate cheese plate, which had brownies. Brownies on a cheese board is an excellent idea.) and hung out until the DJ started playing the singing burlesque dancers started their performance. (It seemed really weird/random at first, but they were actually great singers haha.) After that, we went to Shout House, because it's the best. It was an awesome night.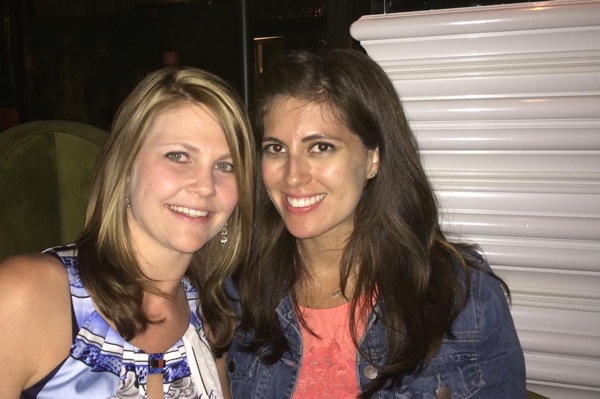 (with my lovely friend Katelyn. We met their family at the Children's Museum in Tucson when our babies were 6 months old, and have been friends ever since.)
Saturday morning, I taught Zumba before heading over to barre3,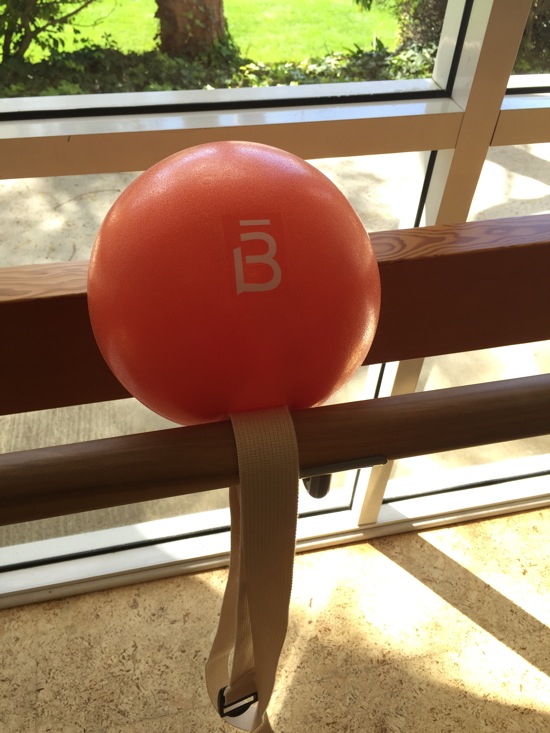 and then we had a blast at one of Livi's friend's birthday party. Saturday night was basketball and grilling. 🙂
Sunday, it was back in the swing of things with groceries, errands, a trip to the park, and dog park.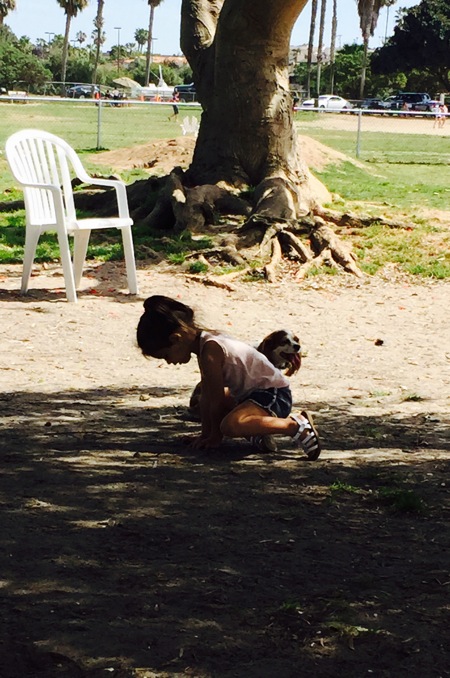 (Livi and Caro, just hanging out.)
Time to get ready for BODYPUMP, then hitting the beach!
Hope you're having a great morning. <3
xoxo
Gina
When you have friends visit from out of town, where do you like to take them? Any fun fitness events from the weekend? Did anyone run the LA marathon yesterday?!
When friends are here from out of town, we always have to take them to OB Noodle House, Hodad's, and to Tiki Port for acai bowls. 🙂