Rain on the workout parade
Rain on the windows,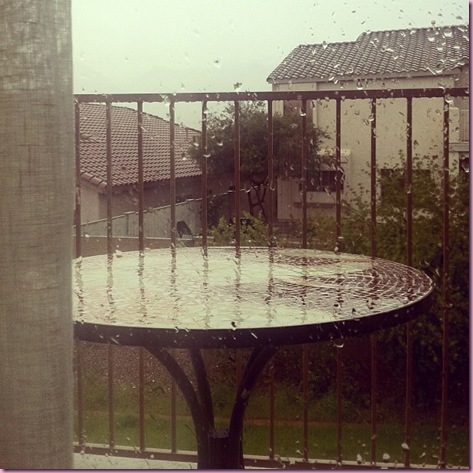 snow on the mountains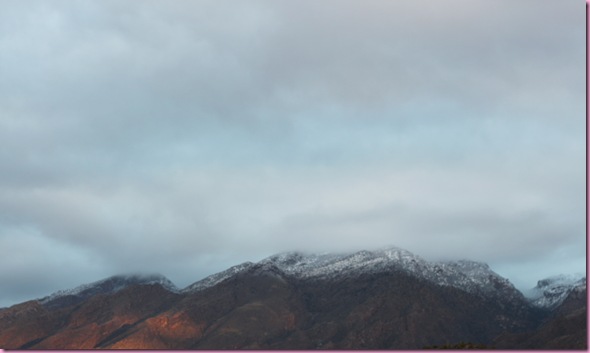 a lovely, dreary Tucson day. It decided to jump down 30 degrees for a little wintery chill.. as long as it doesn't stick around, I don't mind 😉 Plus, we could use the rain… especially my cilantro that I haven't watered in at least 4 months. It continues to defy nature.
Liv and I spent the morning together so the Pilot could catch up on some much-needed zzzzz's, and I enjoyed an oatmeal bfast: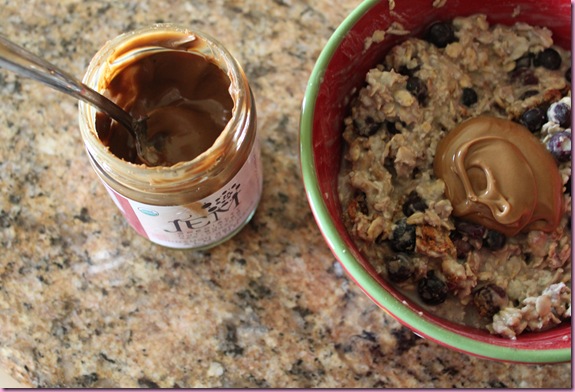 featuring this new-to-me almond butter: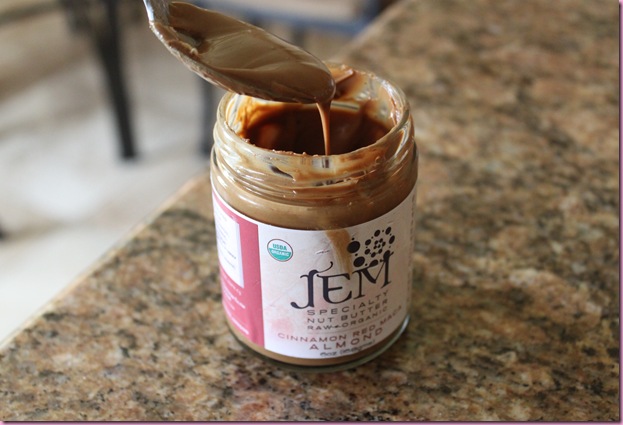 Cinnamon red maca almond butter by Jem Raw.
OpenSky sent it to me to see if I'd like to add it to my store, and it's something I never would have found otherwise. The almond butter is much more drippy than the usual ones I purchase, and very sweet- a little goes a long way. A giant blob goes an even longer way 😉
I always love Sundays because it's a family day and a fresh start to a new week- clean linens,
grocery haul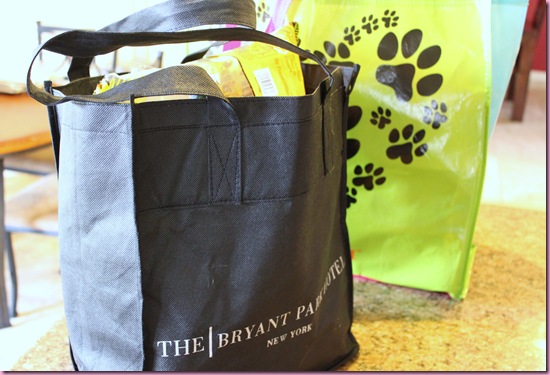 and meal prep.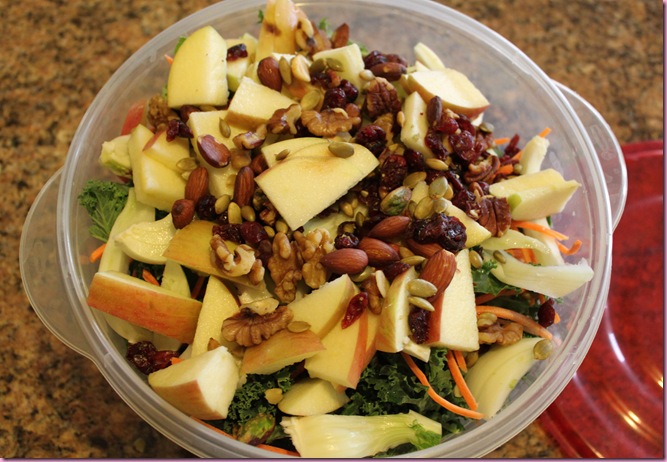 That's the kale salad from Dreena Burton's new cookbook– I can't wait to try it! All I have to do is make the dressing and enjoy premade salad beasts for the next couple of lunches. I loved that this one included fennel- it's of my fave, but often forgotten, salad ingredients.
Shrimp spring roll snack: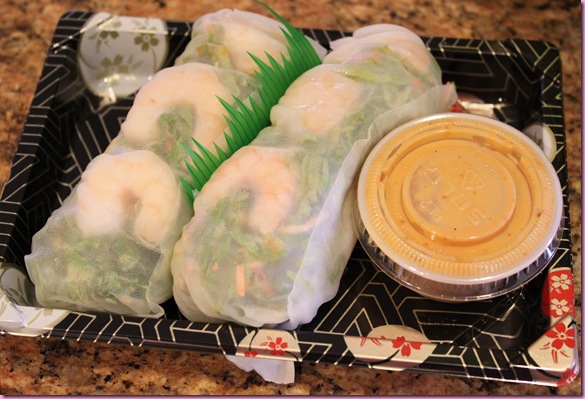 The Sunday storm definitely rained on our workout parade. We were going to do a Sabino Canyon trip so the Pilot could run, and I'd hit up the gym at work later that night, but it was too cold and snuggly. So we stayed in, and it was awesome.
This week I have a little something new to try, rain or shine: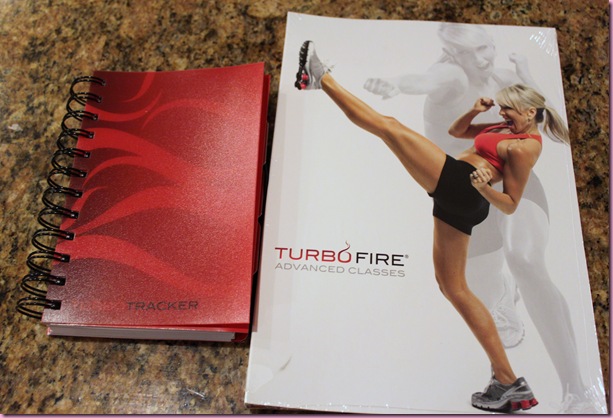 The advanced classes! I'll be sure to add them to my review when I've tried them a couple of times.
Hope you're having a great morning <3
See ya later with a Family post!
xoxo
Gina
Found this on Facebook:
Source

"My students know I love numbers. So…
So, let's look at the cost/benefit ratio of processed to organic food:
TLC reported organic food costs 10-30% more than processed. (Source: http://tlc.howstuffworks.com/family/how-much-more-does-organic-food-cost-and-why.htm).
This photograph depicts a chart of research conducted by Rutgers University (Dr. Firman E. Bear) published in the Natural Gardener's Catalog. The research demonstrates that organic food contains an average of TWELVE TIMES more nutrient density across all of the items and minerals, but in extreme cases thousands of times more.
Let's just do the best case scenario for processed food corporations: At 1/3 the cost, and 1/12 the nutrients, it will require you to PAY FOUR TIMES MORE of processed foods to equal what you get when you buy organic.
Processed food, when factoring it to best serve their corporations, is still FOUR TIMES MORE EXPENSIVE than organic. Plus you'll need to consume 12 times more of the same food to get those nutrients leading to wear and tear on your digestive system, load your tissue toxins, hormones, pesticides and genetically modified substances, as well as be required to burn off the empty calories from 12X the ingested biomass.
Eat better, save money, prevent disease and illness, feel great, be leaner and live longer."
Today's tip: To make your lunges more dynamic, try adding in a step or Bosu balance trainer. The additional height from the step can add emphasis to the glutes, and the instability of the balance trainer forces you to engage your core to maintain balance.