Hi friends! How's the day going? I'm glad you liked the musical strength workout. Let me know if you give it a whirl!
It has been a fun week over here. Livi started swim lessons again so that the weather is warmer (she LOVES it), I'm still taking Miss P to her baby music class, and we've been able to spend time with friends in addition to cranking along at Liv's room.
New bed is set up; just have to get the furniture arranged, the art on the walls, and the bedding washed and ready.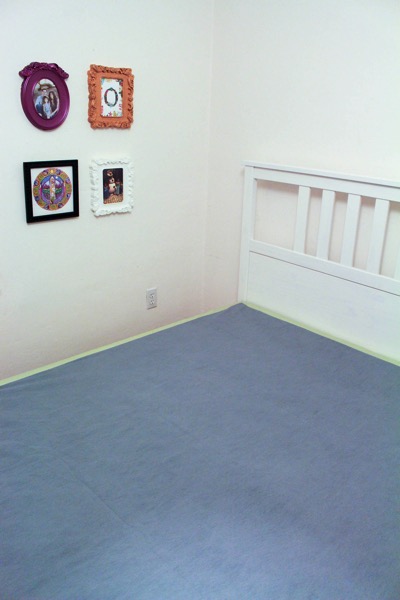 (Bed with the base, before the mattress was set up!)
She's been camping on her old mattress in our room, which has been super sweet. I like having her in there, but I think she'll love her new set up.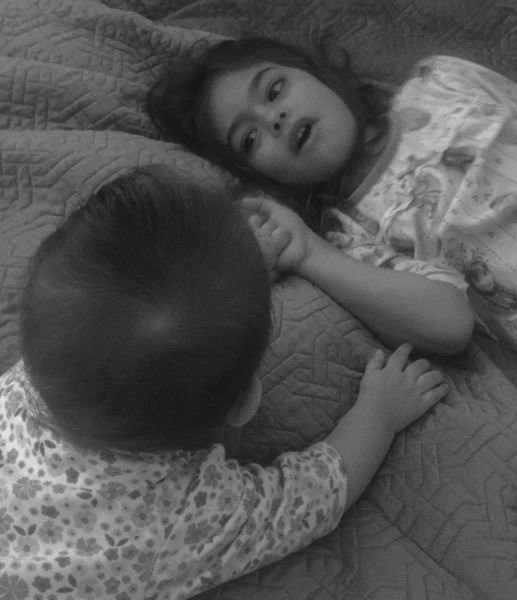 (These two. It's even more amazing than I imagined.)
Meal prep was a little hit or miss this week, but we've had some turkey meatballs: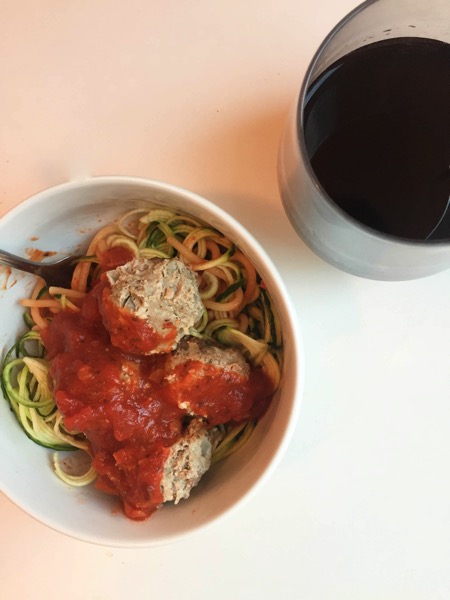 (when your giant wine glass is as big as your pasta bowl haha)
honey dijon salmon with veggies,
and last night, we ordered OB Noodle House to-go.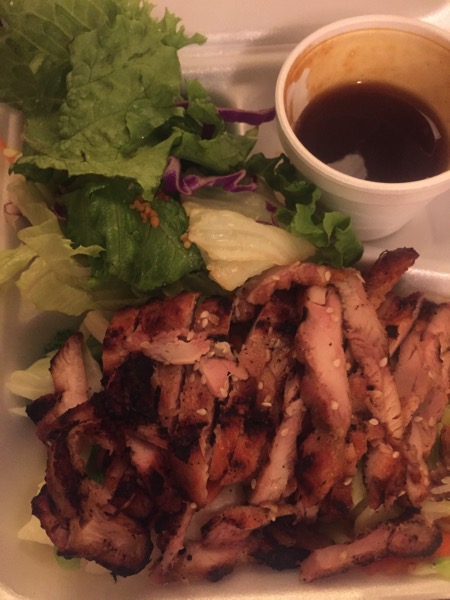 OB Noodle House is definitely on the long list of places we'll miss in San Diego.
Let's just get random:
This is still one of my favorite snacks: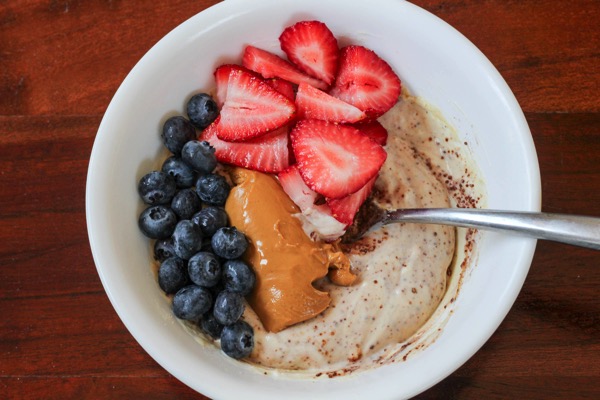 Goat's milk greek yogurt, 1 scoop vanilla protein powder, fresh chopped berries, peanut butter, cinnamon. It has about 30g of protein and tastes amazing. I've been sprinkling the Flavor God chocolate donut seasoning on top, too. That snacks reminds me of the blog days where all of my posts were like this one. 🙂
P and I made it through our first full Target trip without a spit-up extravaganza. This is HUGE. I finally feel like we're in the point of her reflux that we can venture out of the house more easily without 3 outfit changes in the process. Even though it's certainly more convenient, the very best part is that she's feeling so much better.
I'm writing a hair faves post, and was wondering if anyone has tried the "no poo" or apple cider vinegar in their hair. I've read it works, but I'm scared to try anything new since my hair is so thick and unruly right now.
Moscow mules are a pretty great way to end an evening.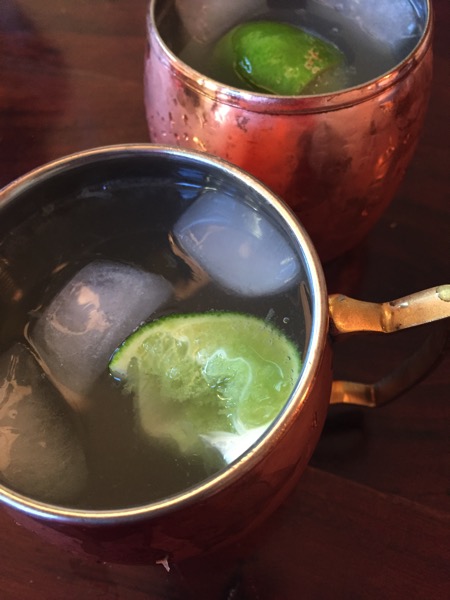 Tell me something random about your Wednesday. 🙂
Hope you have a lovely night and I'll see ya in the morning!
xoxo
Gina