Red and green and plaid all over
Before setting off for Christmas Eve dinner and festivities, we took a family hike at Sabino Canyon.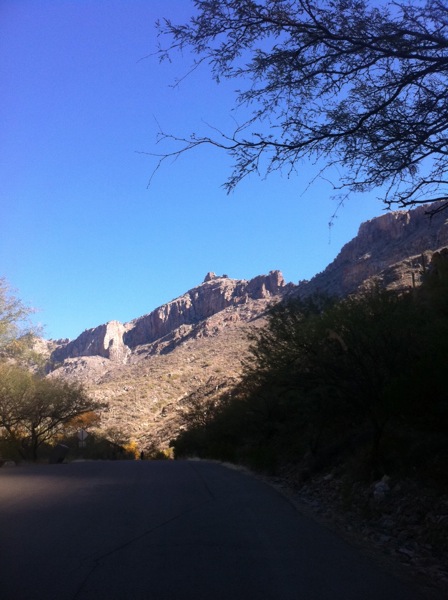 The weather was absolutely gorgeous, the streams were running from the recent rain, and it felt nice to shake our legs out while enjoying beautiful scenery.
After our adventure, we met up with the cousins for our annual shenanigans. This year: plaid.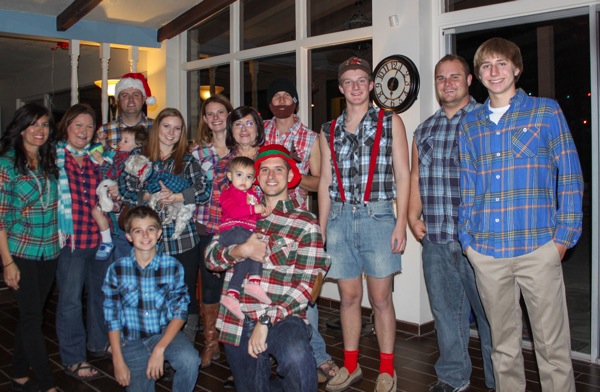 (minus Kyle, who headed over when he got off work)
We got our shirts last-minute at Target, and they didn't have anything plaid in the babies' section! Womp womppppp. Liv didn't seem to mind, she was too stoked with her cousin Tucker's toy collection.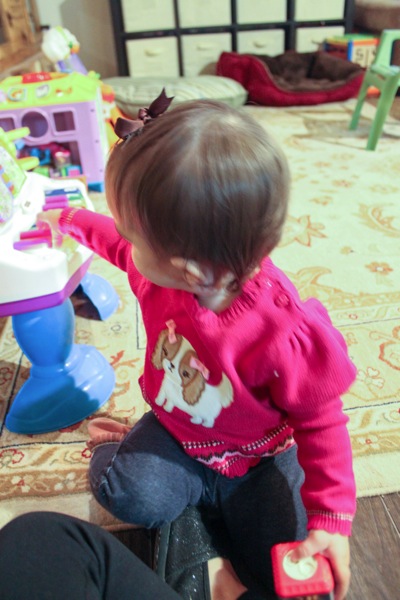 Every year, the cousins have a theme. We've done tuxedo T-shirts, bibs (we waited until everyone was seated for dinner and all of us took a bib out and put it on at the same time) and snuggies to name a few, and this year it was plaid. We met at my cousin Kate's house to make sure everyone was ready, and then headed over to my dad's, where the rest of the family was waiting.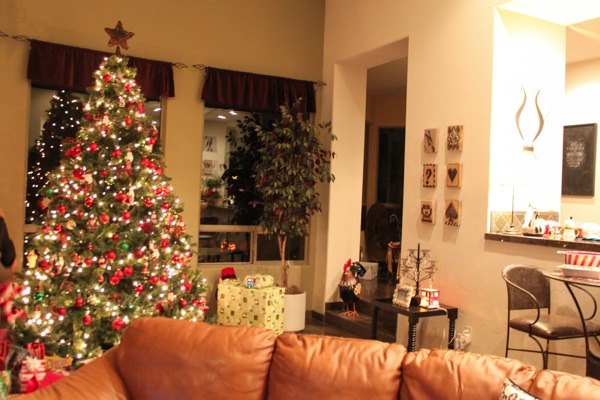 As usual, the family set up a glorious spread: appetizers, Mexican feast (enchiladas, rice, beans, tamales, salad), gorgeous desserts, cocktails and eggnog.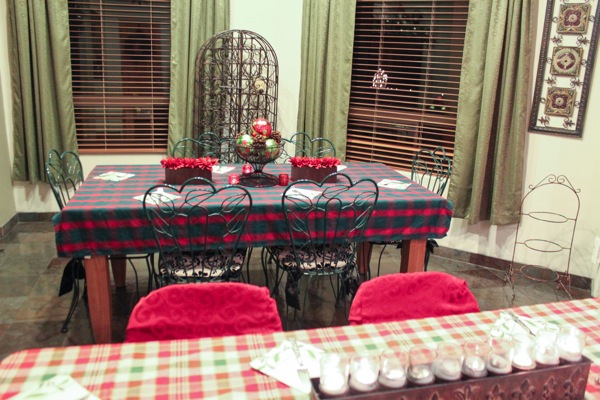 Some of the delights: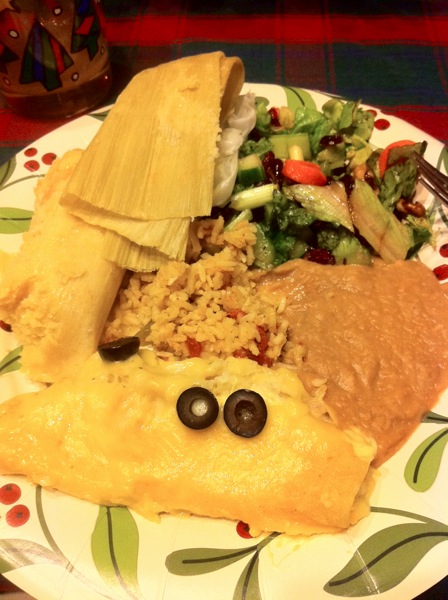 + coconut cake and a merry amount of egg nog
As incredible as everything was, the star of the show by far was this little one: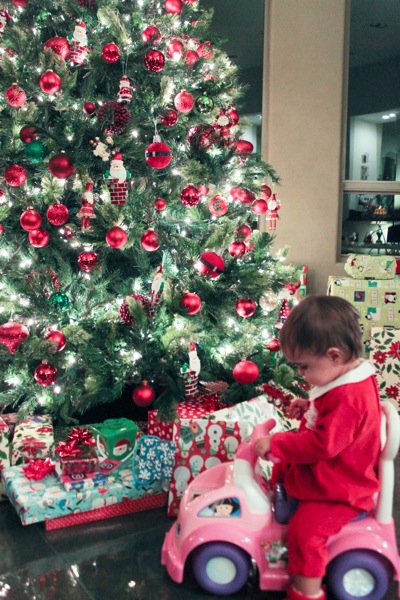 Watching her "walking" around by different members of the family, giving my brother kisses over and over, playing with her grandpa, opening presents, dancing to the music and clicking her tongue… I'll never forget it.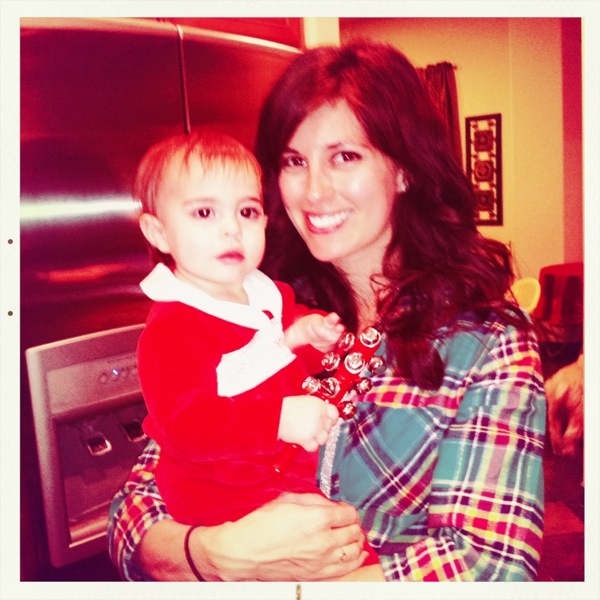 After we came back home and Liv was asleep, I had a bit of a kitchen snafu.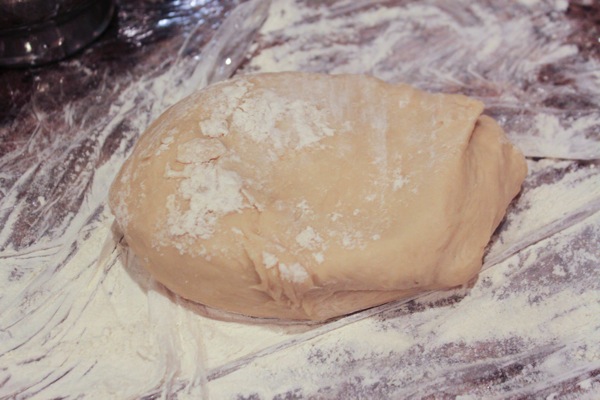 That would be round 2 of cinnamon roll dough.
In the past, I've made the Pioneer Woman's recipe with great results. This time I failed the recipe. I burnt the milk while orchestrating a tupperware drum solo and the yeast didn't rise. I opened the fridge when we got home expecting to see overflowing mixing bowls like last year, but no. It was a little ball of sadness.
By this point, it was 11pm, and there was no way I was waiting an hour for dough to rise (sleep>rolls) so I made this quick recipe instead. It worked in a pinch, but next year I'm going to try PW's again (or maybe make them for Easter). I just love the fact that those are SO fluffy and doughy (restaurant-style) and the quick rolls were dense and flaky, similar to store-bought varieties. But, let's be real, any bread rolled in sugar, butter and swimming in icing is destined for greatness.
And then….
Santa came!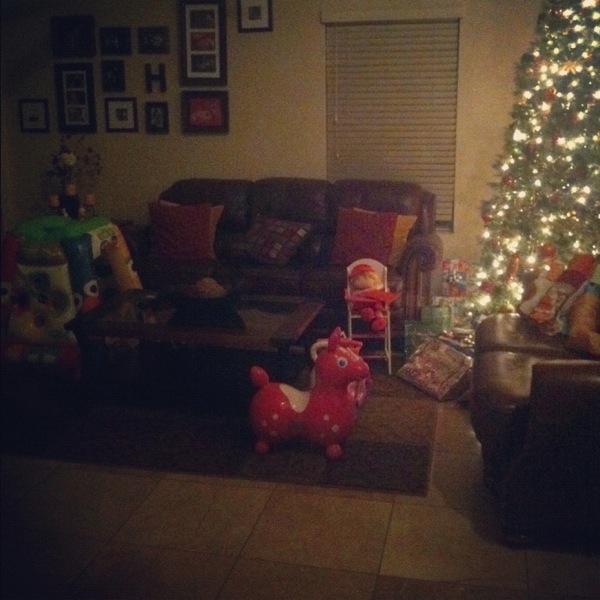 and I have to say… he was pretty good-looking 😉
I'm excited to post the rest of our pics in the am <3 Don't forget to do your minute plank today!
xoxo