Hey guys! Happy almost-Friday! 😀 Any big plans for the weekend??
I started off the morning with a chocolaty energizing smoothie. Something about having chocolate in your breakfast makes the day a thousand times better, no? 😉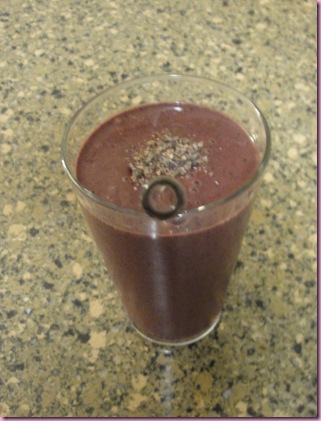 -1 C almond milk
-1 bannaner
-1/2 C frozen mixed organic berries
-1 T raw cacao powder
-1/2 T maca
-1 serving Vega smoothie To-Go
-Steia, vanilla, cinnamon + pinch of sea salt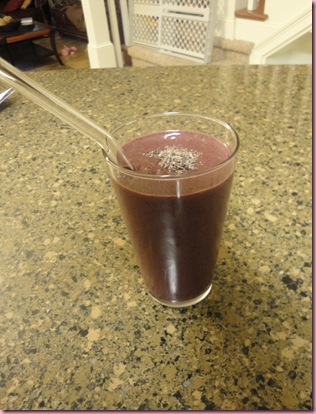 All slurped up with a glass straw 🙂
This morning is going to be interesting because I'm off to take class Zumba the teacher they hired to replace me. I'm not going to say anything or act like I used to teach the class- I'm going as a student to see what the class is like. If it's lame, I'm going to go hop on the Stairmaster and read a book.
I packed up a container of oats to munch on the way to work: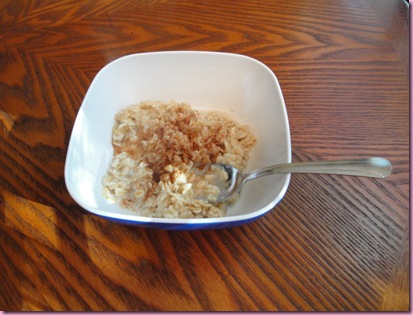 -1/2 C oats cooked in water with cinnamon
2 training appointments and then back to the casa to wrangle puppers and clean up around here before heading back to work for more appointments and bootcamp.
Today's an exciting day– I'll be back later this afternoon to tell you why. (It's not anything too crazy –still haven't signed with that record label, bahaha- but still, exciting) 😉
xoxo,
Gina
Upcoming: A FASHION FRIDAY post tomorrow! Which summer trend are you loving right now??
Something to think: (via my favorite yoga studio)
Hold on to what is good, even if it is a handful of earth.
Hold on to what you believe, even if it is a tree that stands by itself.
Hold on to what you must do, even if it is a long way from here.
Hold on to life, even if it is easier to let go.
Hold on to my hand, even if I have gone away from you. ~ Pueblo blessing