Gluten-free waffle.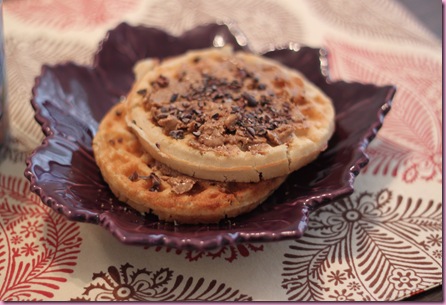 Not Eggo- Van's brand… and for the record, it tasted like sawdust haha.
______________________________________________________________________________
Happy Monday, friends! Hope you're having a great start to your week <3
Catching up on the blogosphere?
Here's what went down Halloweekend:
-I found out I'm officially gluten-intolerant and per docs orders, have to take it easy on the sugar :/
–Dance Trance had a crazy awesome Dance in the Dark party 🙂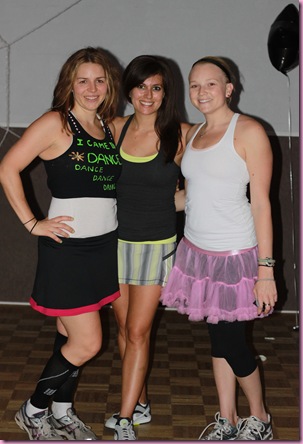 –Lots of butternut squash lurve
It was a blasty of a weekend and I'm so excited to get through this half-week and leave for FOODBUZZ FESTIVAL! 😀 Can't wait to meet all of you who will be there. I'll come bearing macaroons, too 🙂
This morning, I got up early to hit the weights and a spin class before work. <3
For my workout, I did the second Bridal Bootcamp workout (how are you guys doing with the workouts??) minus the HIIT and took a spin class. The weights sesh was pretty ferosh and spin was a lot of fun 🙂 It's funny to work out at a gym and not actually work there- I'm always tempted to strike up conversation and give tips to people like I usually would, but am trying to keep to myself since I'm not training clients at the gym. I remember when I first started working out and was so annoyed when random people would try to help me, haha.
B-fast: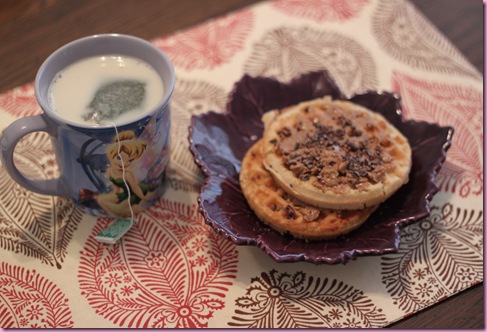 Sad waffles with 2-ish tablespoons of almond butter, cacao nibs and peppermint tea seeped in almond milk and Stevia
I'm off to run a couple of errands and then do the work thang 🙂
See ya later today with some shout outs and a medley of my favorite fall recipes!
xoxo,
Gina
Today's workout jam: "Cosmic Love" Florence + The Machine (awesome for climbing)