Hey friends! How's your weekend going so far?
Mine has been bueno 🙂 Thank you SO much for all of your dress shopping tips. So many amazing suggestions! Ill be on the prowl this weekend…
I planned to do a Bodyrock workout before work today, but decided to run errands and to-dos instead. It's been a weird week getting back in the swing of life after being away last weekend- my suitcase still hasn't been unpacked! I've also fallen way behind on emails, so if I haven't gotten back to you yet, mayjah apologies, and I've made time tomorrow to be an email machine 😀
So yesterday morning, I figured out the secret to helping cereal keep me full for longer than 3 minutes…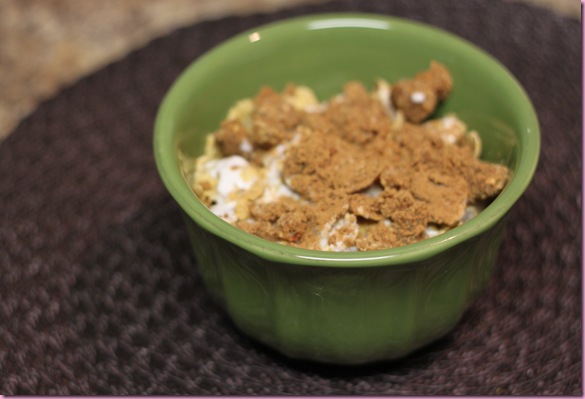 adding protein + healthy fat in the form of an amazeball and a hefty drizzle of goat's milk kefir
It kept the growling stomach at bay for 4 hours- ballertastic.
Per usual, work was a little fun today 😀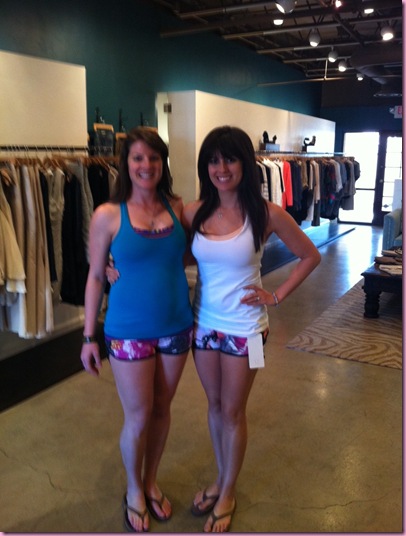 That's my friend Liz, who is having a baby girl this summer, and we're wearing our new print: UNICORN TEARS!
Two things:
1. Who came up with that?!?
2. Somewhere in the world, lululemon is paying unicorns to watch The Notebook.
Lunch was leftover Greek salad with added quinoa and goat cheese
Snack was a smoooooothie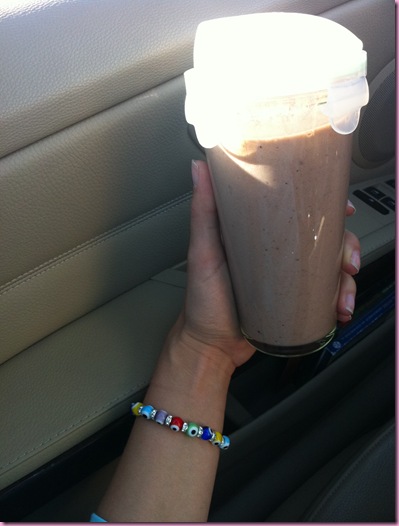 (almond milk, 1/2 avocado, 1 scoop Sun Warrior, 1 scoop Standard Process dairy-free, strawberries, cacao powder)
and dinner was courtesy of my friends at Pei Wei, enjoyed with roomies.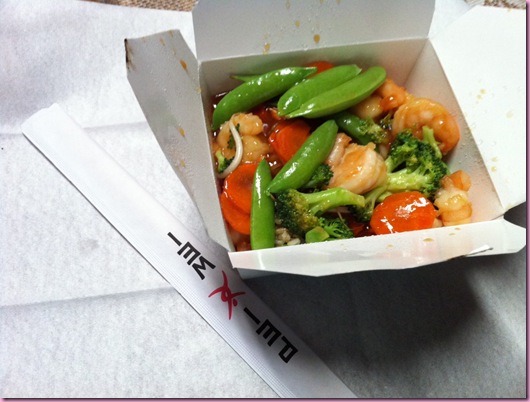 The kid's teriyaki shrimp + vegetables with brown rice never does me wrong 🙂
I'm off to see where the night takes us! I kind of want to see the Justin Beiber movie…
Have a lovely night <3
Gina
*Heads up: Sun Warrior promo is confirmed for next week! Thank goodness… my stash is getting low 🙂
Something to talk about: Trying any new workout classes or running a race this weekend? I'd love to hear about it!