Hey everyone! Happy Sunday! Hope you're having a fabulous and relaxing day.
For dinner last night, we hit up BJs.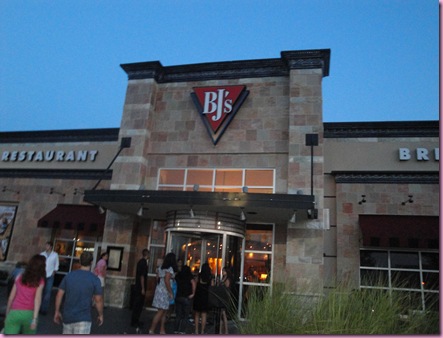 I love BJs Brewery. For 1 reason: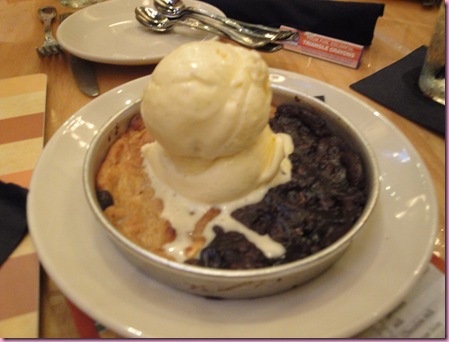 Pizookie! PIZOOKIE! PIZOOOOOOKIE!
For those you who have yet to experience the pizookie, it is a cookie baked in a pizza pan, but not totally cooked, so it's soft and gooey in the middle. Topped with ice cream, and usually chocolate chips, but this particular BJs wasn't feeling very fancy last night 😉 I had about 5 glorious bites.
Also, a pomegranate sunset: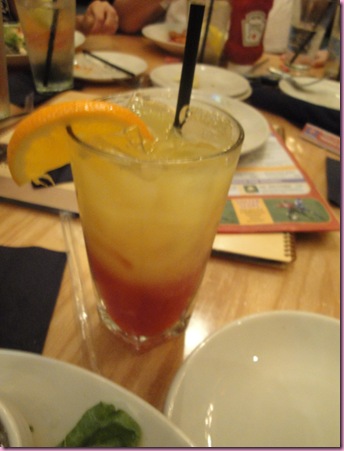 And for my entree, the garden medley salad with blackened salmon, no cheese, balsamic on the side.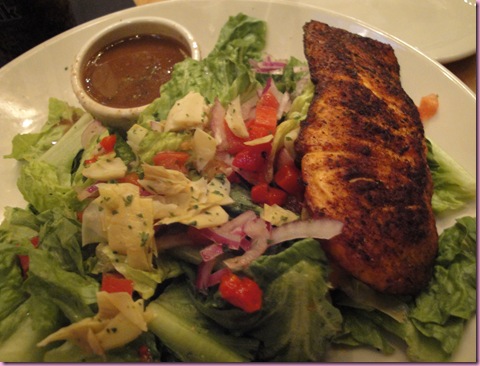 Welcome to total salad domination.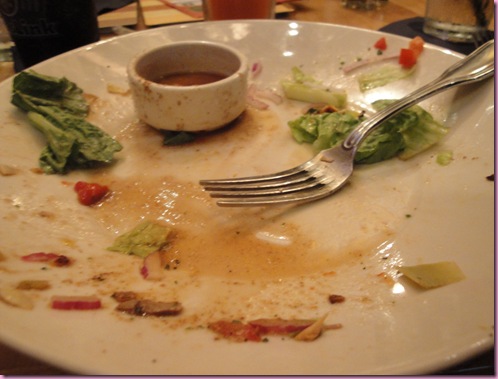 I do have to show ya'll my cousin's smiley face fries: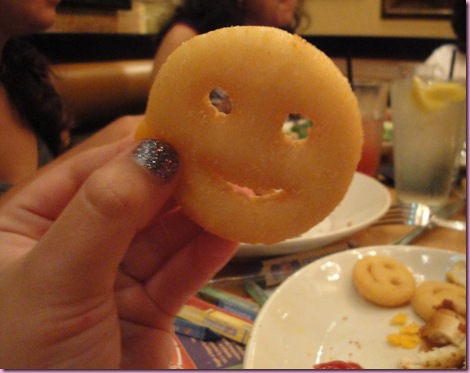 How stinkin' cute are those????
On the way home, we made faces together and took pictures. (Example: mad face, surprised face, all the classic Gina/Pilot faces)
Here's one of the best ones: Cat Face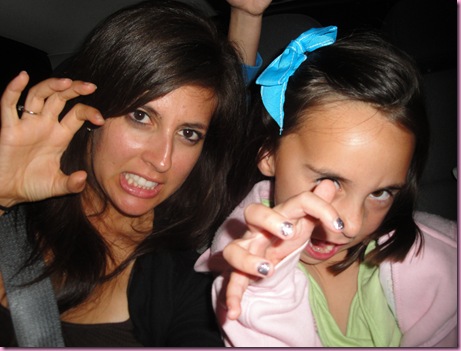 Rawr 😀 Haha
This morning, my aunt, cousins (the little ones stayed home and slept) and I went to Latin Cardio and then to Einstein's for bagels.
I got a small orange juice: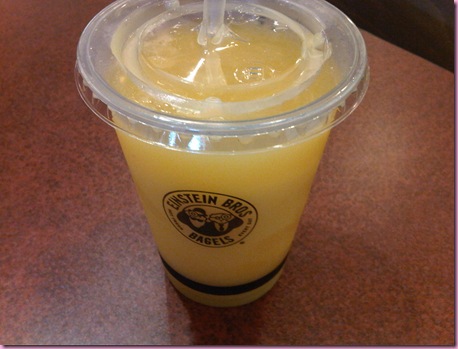 and a good grains bagel with hummus, tomato and lettuce.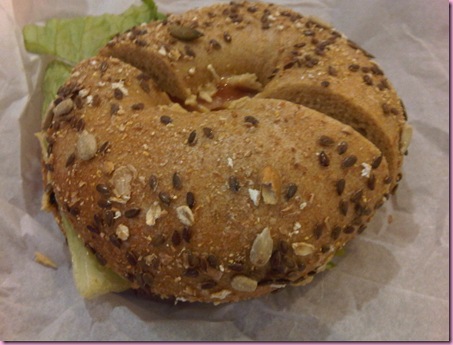 I really love bagels. Makes me wish Valdosta had a decent bagel place because the ones out of the package aren't the same. At all.
We're off to the BEACH!
See ya tomorrow with the last week of the Summer Shape Up 🙂
xoxo,
Gina