Hey hey! How's the morning going? Hope you're having a wonderful day so far. This morning, the girls are off to camp, I have a podcast interview, and I'm looking forward to catching a barre class later.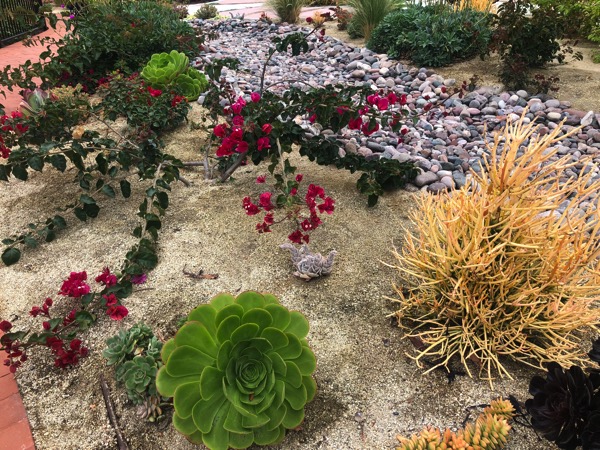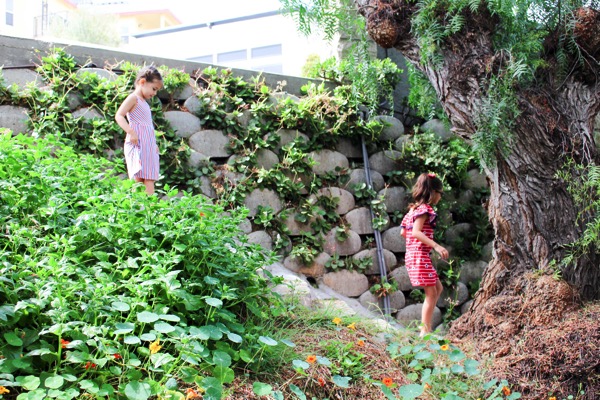 For today's post, I thought I'd share some San Diego adventures. It's still one of our favorite places to visit, and we love it even more after living there for 2 1/2 years. We don't have the "see everything, do everything" pressure that often accompanies visiting a new place. We hang out at our beloved spots and don't feel rushed or hurried. It was a *real* vacation: lots of downtime on the beach, eating at incredible spots, and watching the pure joy on the girls faces.
We got into San Diego on Wednesday afternoon, and after dropping the dogs off with our favorite dog sitter and groomer (the dogs had a vacation, too!), we headed to our Airbnb. It was our first time using it as a family, and I highly recommend it. (We used it for the Beautycounter LEAD conference and it was such a great experience, I couldn't wait to try it with the fam.) We dropped off our luggage, and then went to OB Noodle House for dinner. Betsy, Jeremy, and the kids met us there, and we had the best dinner of spring rolls, lettuce wraps, dumplings, and pho. No one makes pho like OB Noodle House. We often order it at other restaurants and it's always good, but it's never quite as good.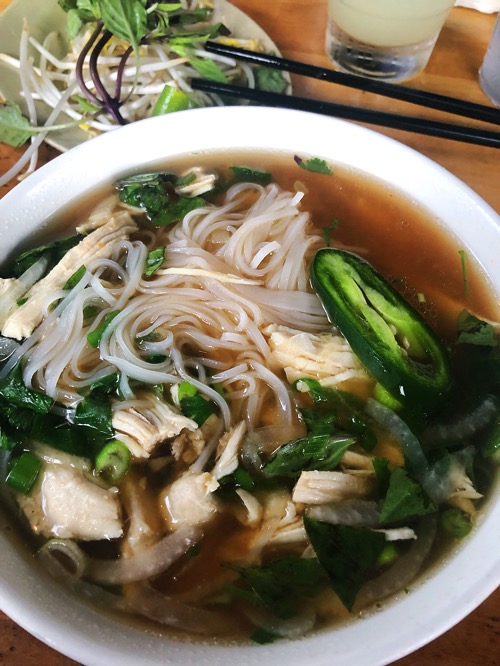 We took the kids for ice cream at Baskin Robbins and then went back to the Airbnb to call it a night.
Thursday was 4th of July, so after an easy breakfast at the Airbnb, coffee from Better Buzz (decaf best drink ever, half sweet), we headed to Betsy's mom's house for an epic 4th of July BBQ and pool party. The kids swam for about 3 hours, only taking breaks to eat a hot dog or s'more and immediately jump back in. We sat on the grass, enjoyed amazing food – the spread was out of control – and chatted with everyone. It was perfect.
We left late afternoon for nap time, and after P was awake and ready for party #2, we went over to Betsy's to hang out by their pool. We got pizza delivered, roasted s'mores over the fire pit, and the adults drank wine out of solo cups while the kids swam again. The girls were in the pool pretty much all day and couldn't be happier.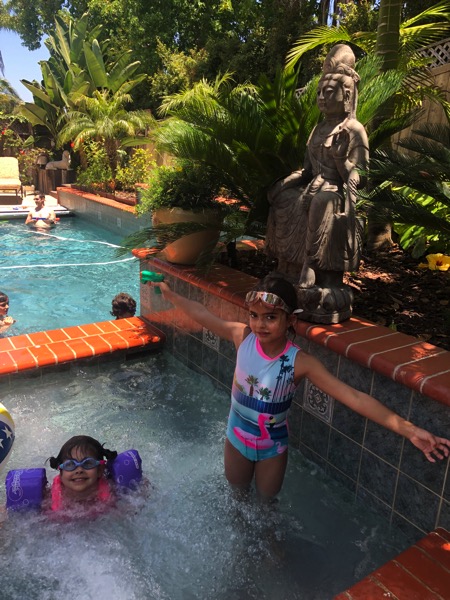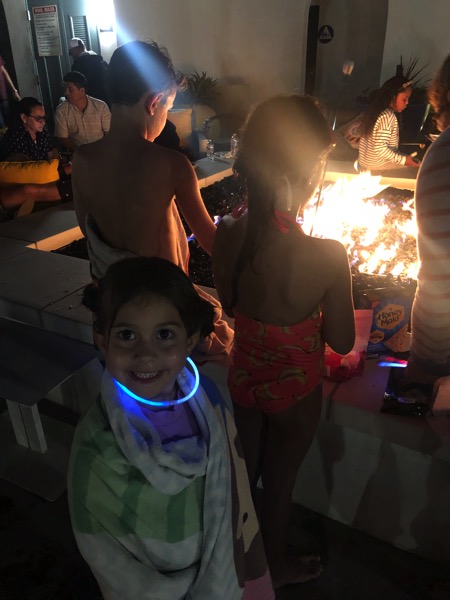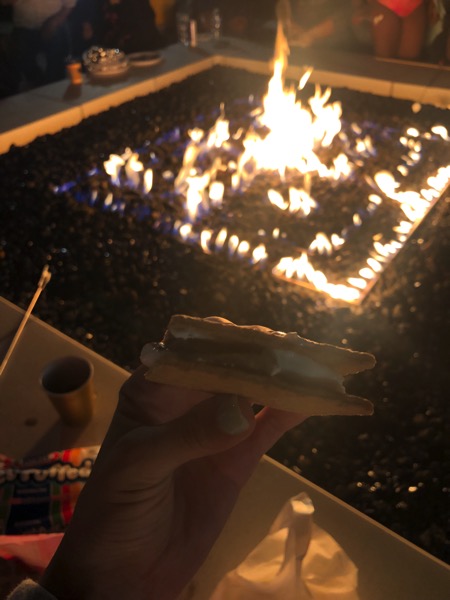 Friday, I took an early Cyclebar class, and then we packed up the crew for a day at Bonita Cove. We put out our pop-up tent and set up beach chairs. I was surprised by how cold it was! It was in the 60s, which was freezing to me, but didn't stop the kids from splashing in the water. We built sand castles, the kids played on the playground, and they got ice cream from the ice cream man.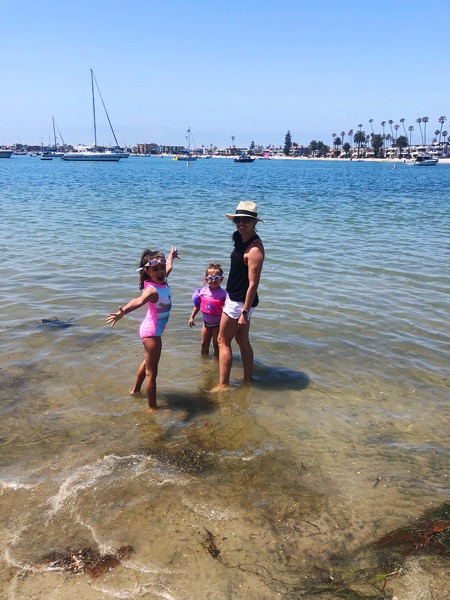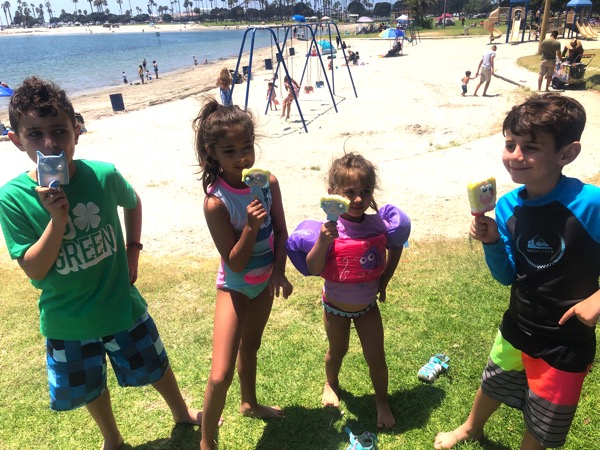 Friday night, we had dinner at Crack Shack downtown. I'm not even a fried chicken person, but I LOVE their fried chicken. I'm so glad I didn't know about Crack Shack while I was pregnant with P because I'd probably have grease marks all over my stretched-out lululemon tanks. It's that good. I got the Baja chopped salad with smoked chicken, had a piece of fried chicken, and we all shared deviled eggs and super soft biscuits with sweet and salty butter.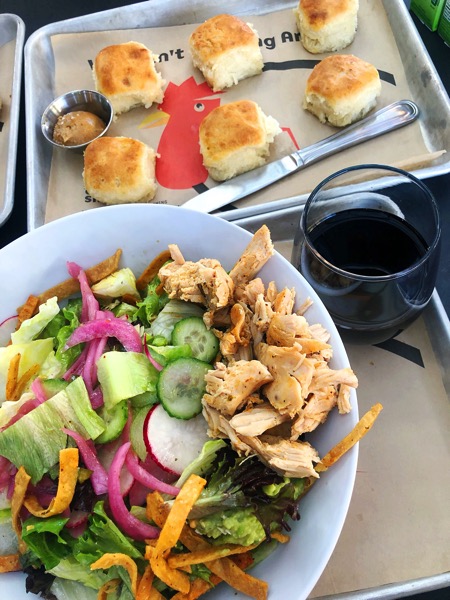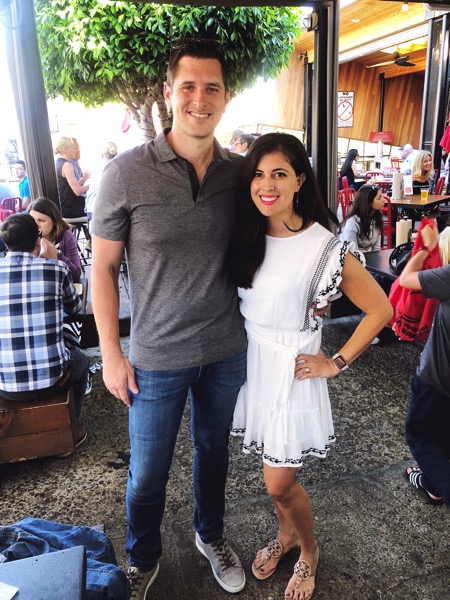 (Got a couple of questions about this dress! Stitch Fix sent it to me when they sent the kids' boxes and the brand is Free People. It's on sale right now in coral here.)
After dinner, we headed to Belmont Park so the girls could ride all of their favorite rides. We got them wristbands and they both went on every ride they were tall enough to do. My face hurt from laughing so hard at the Vertical Plunge ride. Liv was an absolute statue and P would shriek and giggle at every single drop. I'm kind of terrified for the future when they're dragging me on scary roller roasters.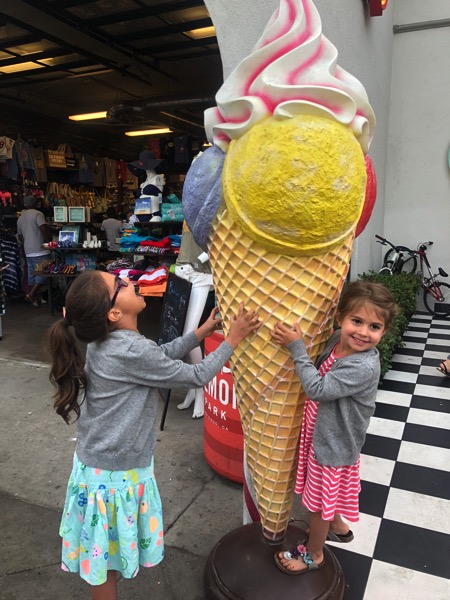 Sunday morning we had brunch at our favorite spot (Great Maple! Get a spot on OpenTable if you go!) and spending the afternoon hanging out with Betsy and the crew. I was so glad we got to spend so much time with them on this trip. We decided a month is about how long we can go without all getting together. 😉 (We were in Alaska with them not too long ago!)
Of course, it's not a trip to San Diego without a stop at Tiki Port.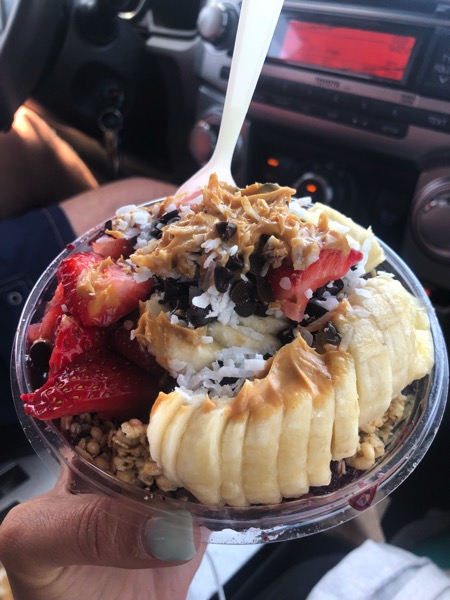 (This is the Drifter bowl + peanut butter)
We had the best time on the trip, and also managed to save a bit of $. We're trying to be more strategic with our finances this year, so here are some things that helped:
– Staying in an Airbnb (<— my referral link gives you $40 off!). In the end, it was about $100 less per night than we would have spent at a hotel, and it was so much more convenient with the kids. We had a full kitchen, laundry room, dining room, a sofa bed, and while P napped on the master bed, we could all hang out in the living room together. The link to the one we used is here! It had a great central location and was perfect. I highly recommend it.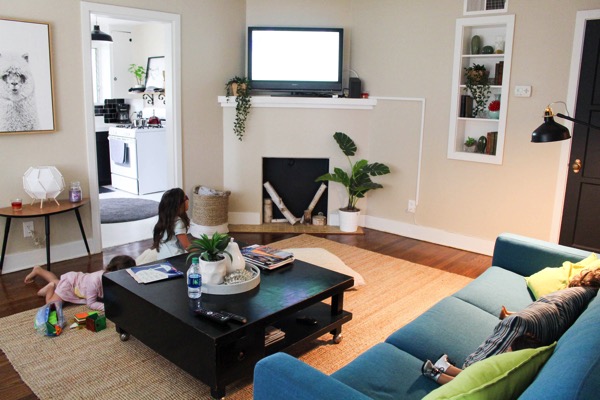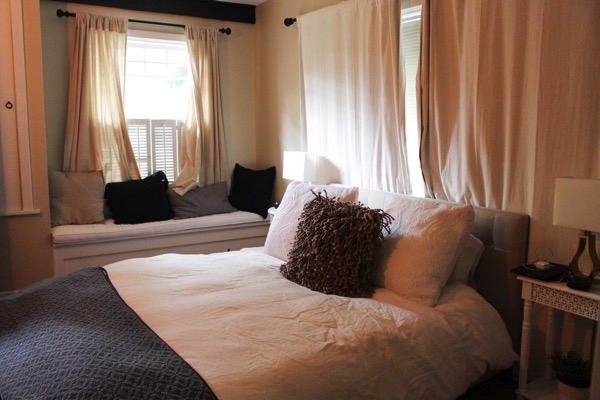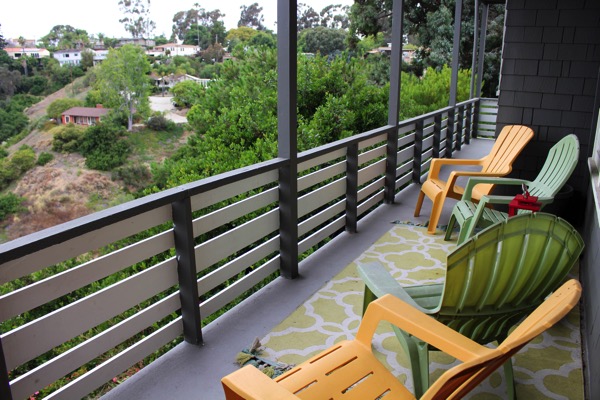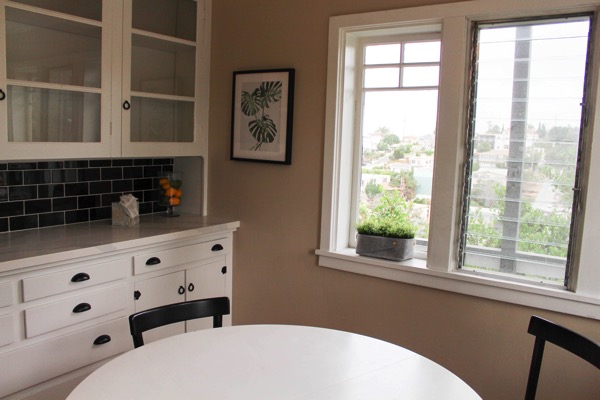 – We didn't go out to eat for every single meal. Before we hit the road to San Diego, I packed a small cooler with items we had on hand (and a giant thing of blueberries that would have gone bad while we were gone), and a grocery bag with lots of snacks. We had breakfast at the Airbnb most days (I brought berries, apples, bananas, cereal, oatmeal, and when we arrived, we grabbed some almond milk and eggs, which we hard-boiled). On the 4th of July, we had lunch at the party, and the following day at the beach, I packed the cooler up with snacks. (A loaf of Dave's Killer bread with peanut butter and jelly to make sandwiches for all the kids, trail mix, Clif bars, dried mango, fruit pouches, and LaCroix.)
We had about 1 *good* meal out each day, and it was perfect. There was also something magical about not having to hurry up and get the girls dressed to head to a restaurant first thing in the morning. We had relaxing breakfast at the Airbnb and got ready for the day.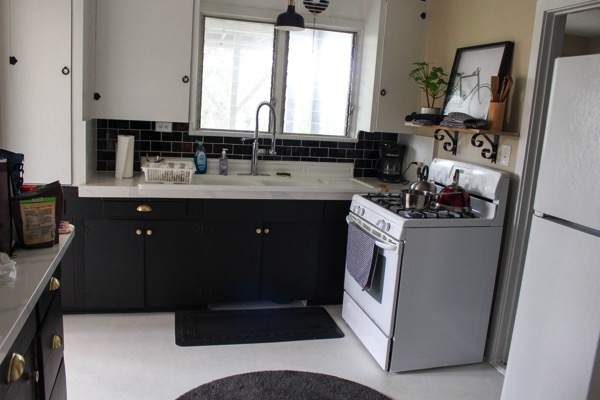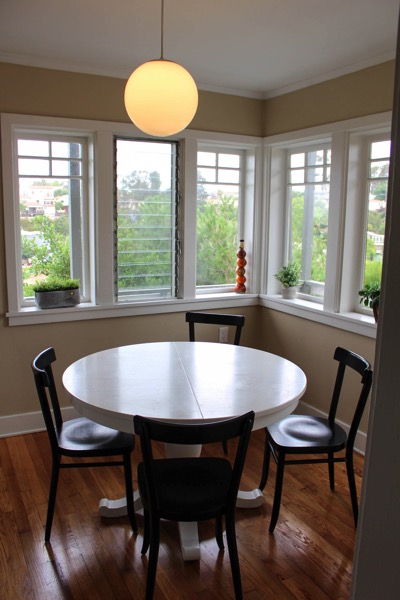 – Enjoying experiences that didn't cost a thing. The beach day was completely free (minus a trip to the ice cream truck) and we were all living our best summer lives. 🙂
Do you have any hacks for saving money on vacation? We like to travel (a lot), so I'm looking forward to reading your tips!
Have a wonderful day and I'll see ya soon.
xoxo
Gina