This post is sponsored by Bugaboo.
Hi friends! How are you? I hope you're having an amazing week. I'll be back soon with my farewell San Diego post, but in the meantime, I wanted to share some extra pics from last weekend.
It was a liiiiiittle bit of a whirlwind. We started separating out the things we'll need for the next four months since the movers will be here tomorrow (!). Our house is scattered with boxes and bags between the things we need to toss/recycle, donate, consign, and pack for later. While it definitely has felt like pure business mode around here, we've made sure to take little breaks here and there so that we're still enjoying the holidays and our last week in San Diego.
I caught an early morning Pilates class,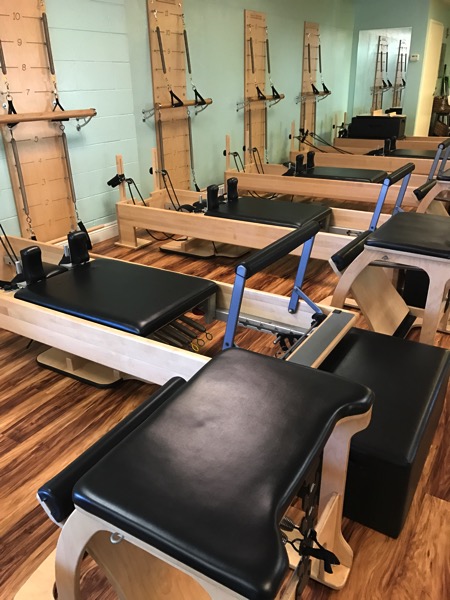 (LOVING the reformer)
and we took a packing break during lunch time to enjoy a little Sunday stroll.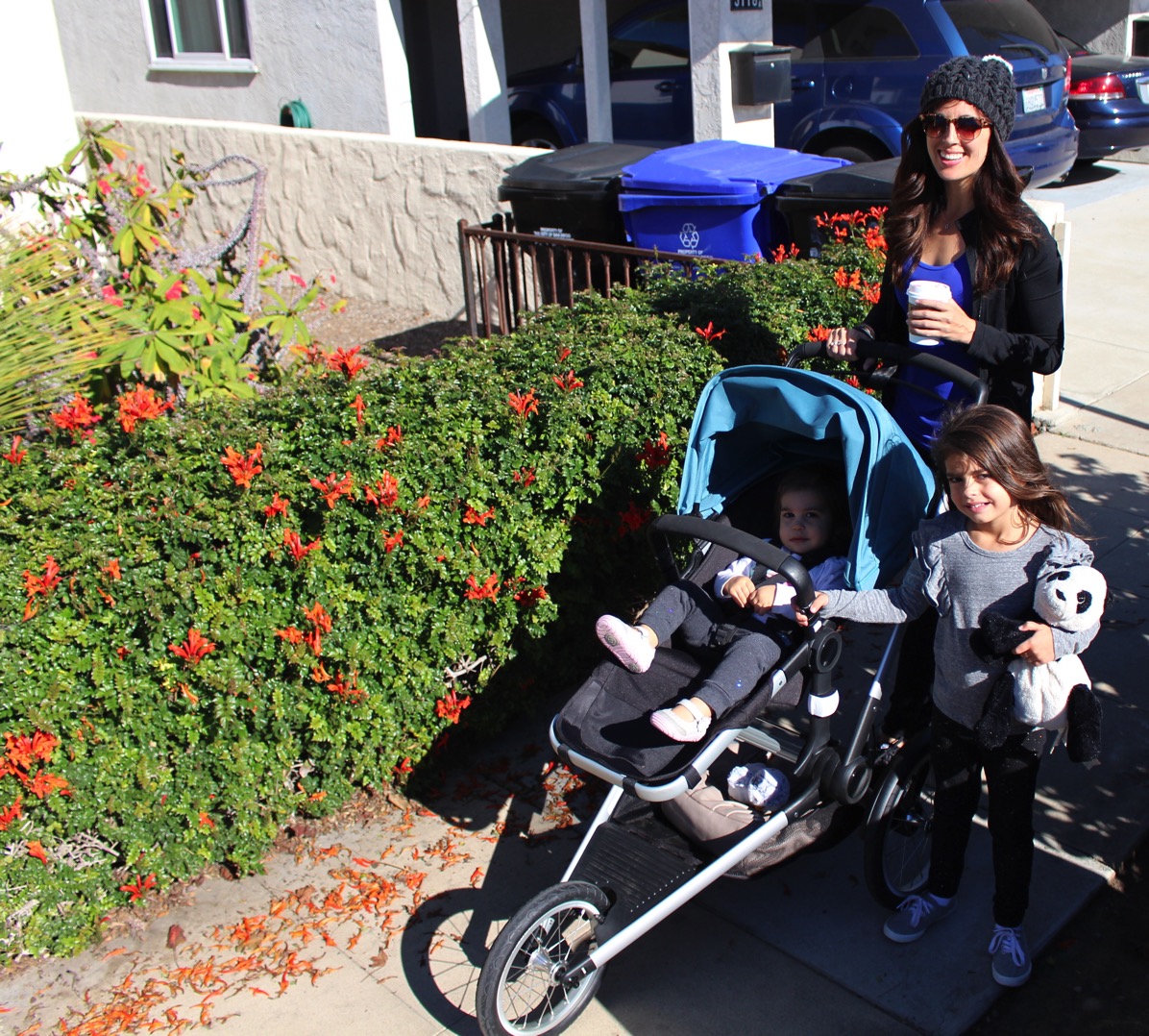 We did the usual route, which includes stops to look at our favorite houses in the neighborhood, and a trip to Tiki Port for lattes.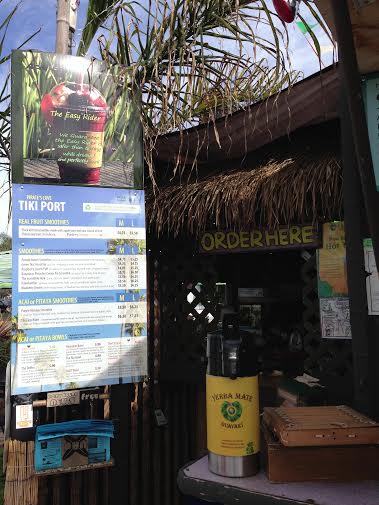 This is the walk we've made for the past two and a half years, and it always makes me nostalgic and happy. We'll almost always end up at Tiki Port, and if we have some extra time, we'll stop by the beach to see the dogs splashing in the waves, people-watch (the best), and feel the ocean breeze. Yesterday we decided to go for it even though we didn't have a ton of time, just to savor the fact that we can still walk to the beach.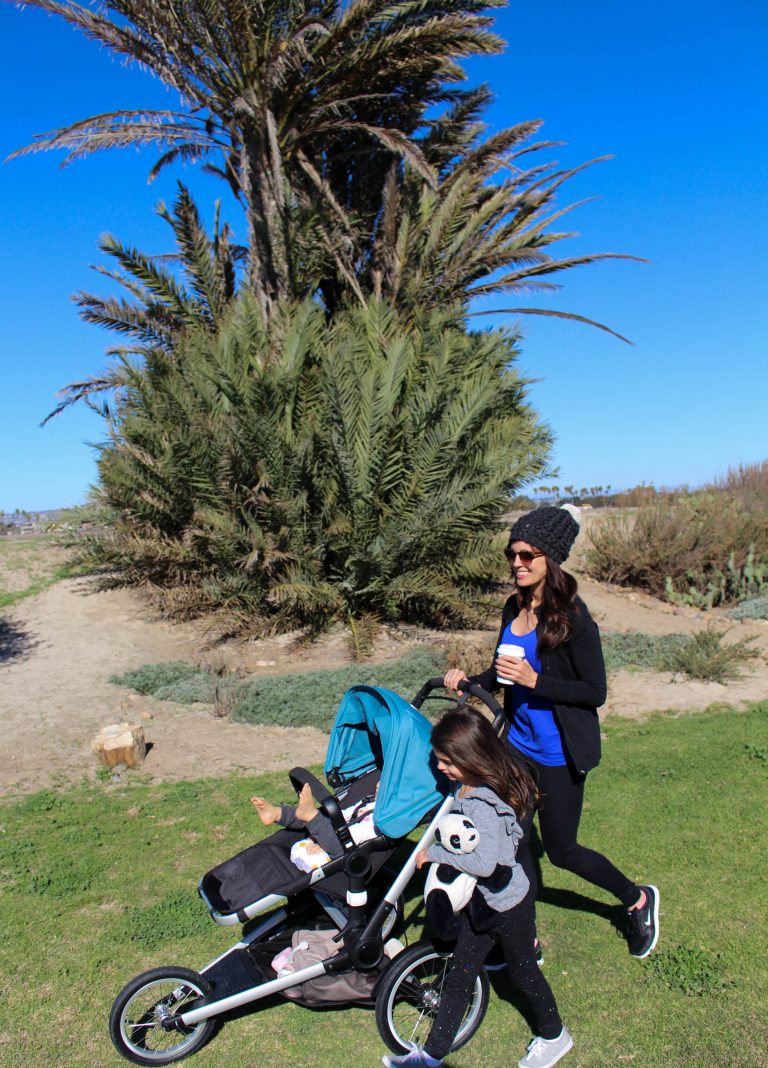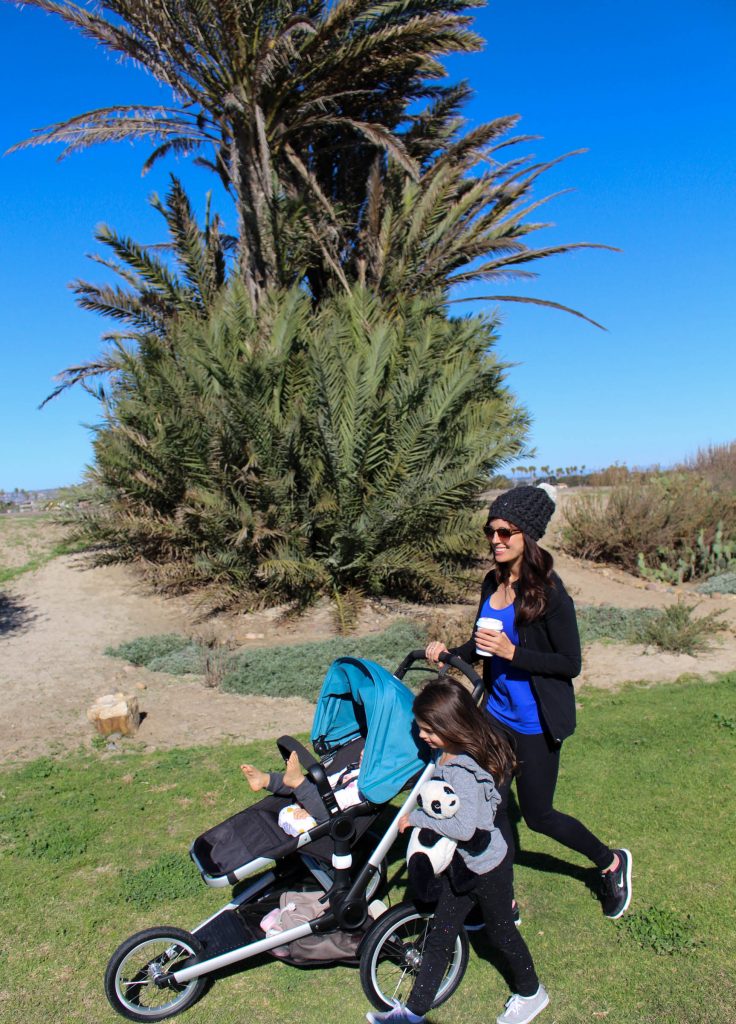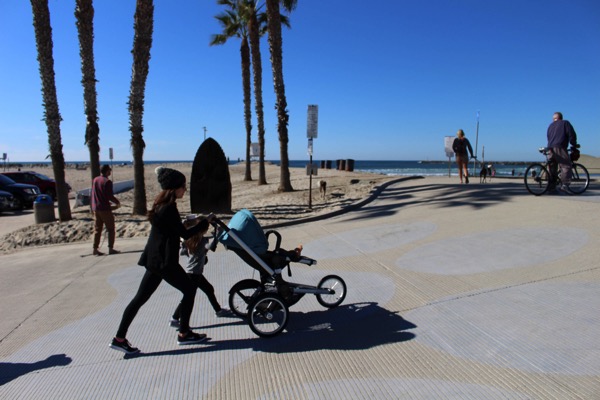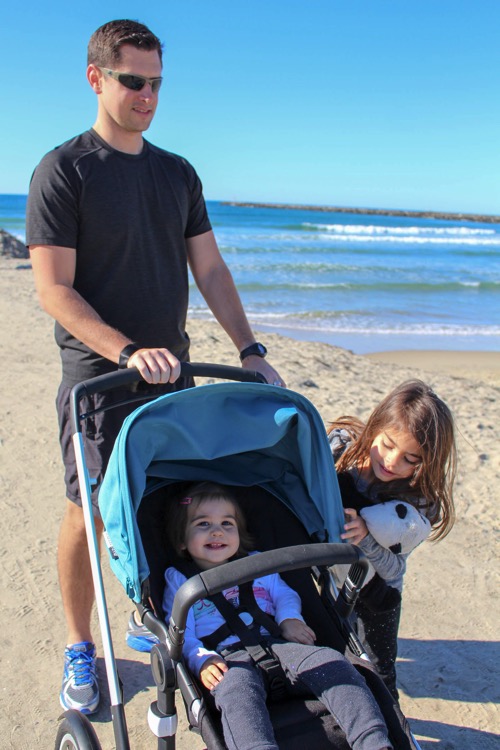 Even during busy weekdays, if we can stop by the water for a second to take a couple of chugs of coffee before heading back, it sets a peaceful tone to the rest of the day.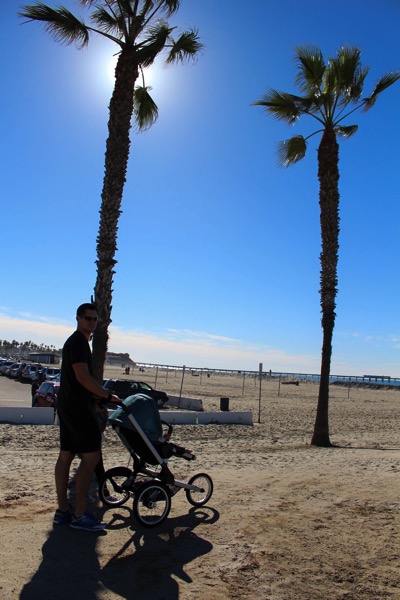 I've walked and ran the same path so many times since we've lived here:
During half marathon training, when I added on loops and neighborhoods to extend the mileage
When Liv was itty bitty, she'd ride in the wagon behind me to get acai bowls,
and as she got older, she'd ride her bike next to me.
While I was pregnant, I walked (and later waddled) as far as I felt that day. Sometimes I only made it around the block. If I made it as far as Cafe Bella, the kind ladies there would ask me if I was trying to "Walk the baby out." Yes, yes I was.
And now it's with Liv skipping along side me, both of the dogs, and P in her Bugaboo Runner, cooing and babbling as we walk. If Liv is at school, I'll usually listen to a podcast, or use the time to plan out the rest of the day. Our Bugaboo Runner is the The One stroller for Penelope; she's completely happy and comfy, and it glides smoothly during walks and runs.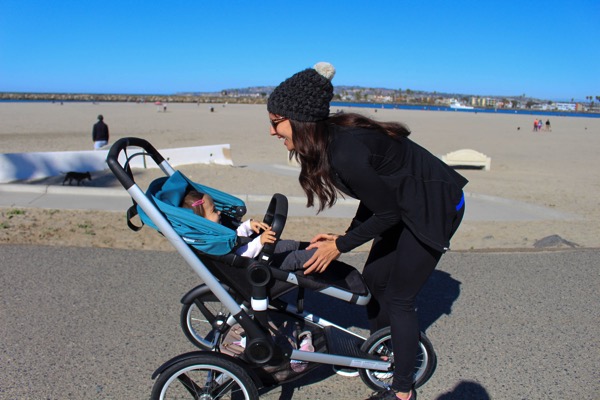 I'm sure that when we move, I'll forget some things about our time in San Diego. Even though the smaller things will fade from my memory (like how much of a pain it is to parallel park all the time) I'll definitely remember the important things and the brightest moments, drenched in San Diego sun.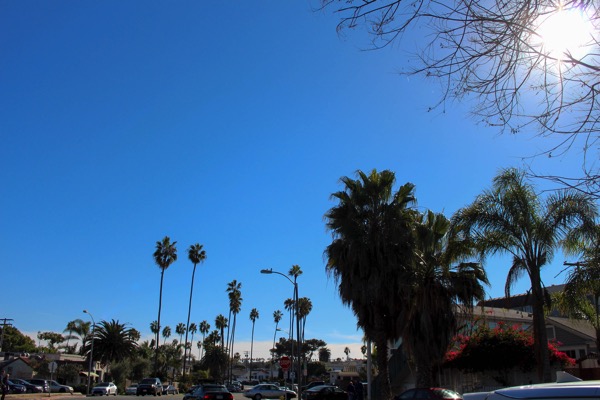 I'm pretty sure I won't forget our strolls around the neighborhood, and they stand out as The One morning ritual I'll take with me. We added another person to the family for our daily walks, and it was something I loved so much while we were here.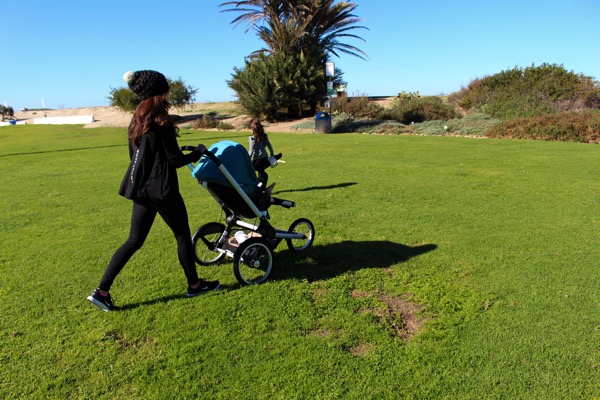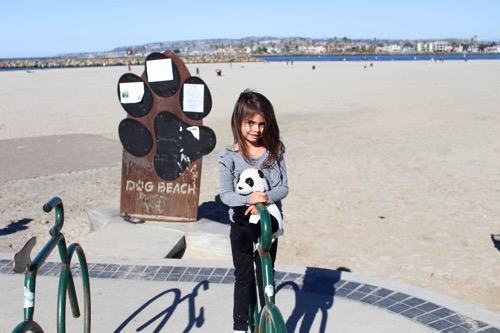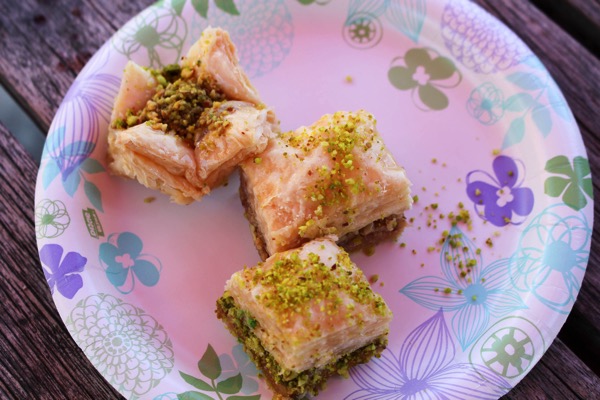 I'm excited to see where we go on our next adventure. I think it will be perfect for Sabino Canyon and the desert museum.
So tell me friends: what's something you do almost every day, but enjoy and look forward to each time? Any favorite neighborhood walk traditions?
xoxo
Gina
This post is sponsored by Bugaboo. Thank you so much for your support regarding the sponsored posts that help keep this blog running. I truly appreciate it.