Saving it for the next one
As we continue to pack more and more baby things away, it's really hitting home that the first 6 months flew by.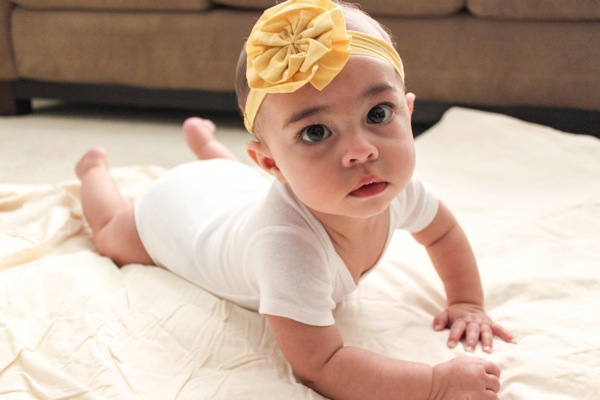 I've been storing away clothes and recently got a couple of plastic zip storage bags, which will go inside large plastic bins.
It's crazy to believe that some of the outfits I bought while I was pregnant -ones that I could never imagine that our baby would be wearing- are now too small for Oliv. Packing them up is always bittersweet.. a reminder of how tiny she used to be, and how excited and lucky I am to see her growing. A few people have asked me about my clothes-buying strategy for Liv, and it's pretty much the same thing I have for myself: use a coupon or get it on super sale.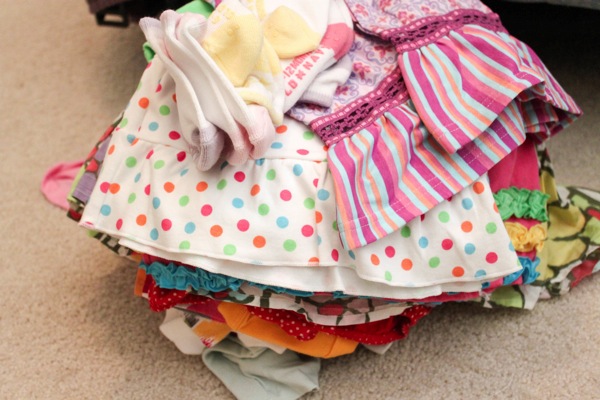 I love the clothes at Baby Gap and Gymboree, which at full price are kinda ridiculous, but they have great sales and coupons often. I'll buy clothes that are too big (sometimes WAY too big- she has some dresses that she'll probably wear when she's 3) for her current size, and store them in large bags in the closet for later.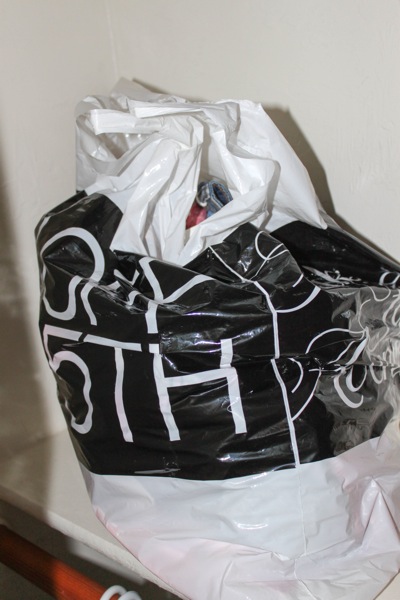 When she outgrows a set of clothes, I wash and store them, and then bring out the things in her new size. Doing it this way has saved us a lot of money, and as tempting as it is to go baby clothes crazy, I've done a good job of sticking to the necessities since she outgrows things so quickly. 
This method of storing clothes has worked well for us, but I have no idea how to store the bigger things that we don't need for now, but would like to save for later. 
The bassinet: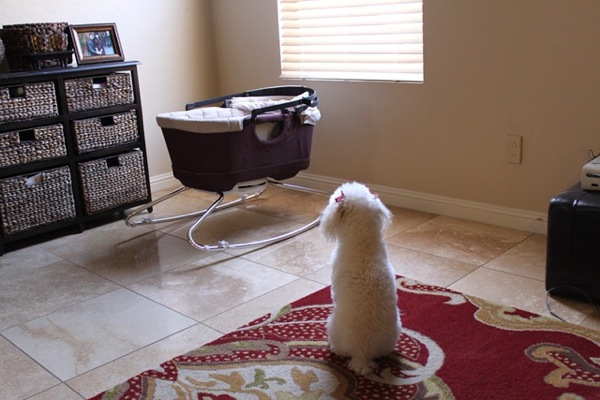 swing,
bouncy seat,
Boppy and Brest Friend pillows.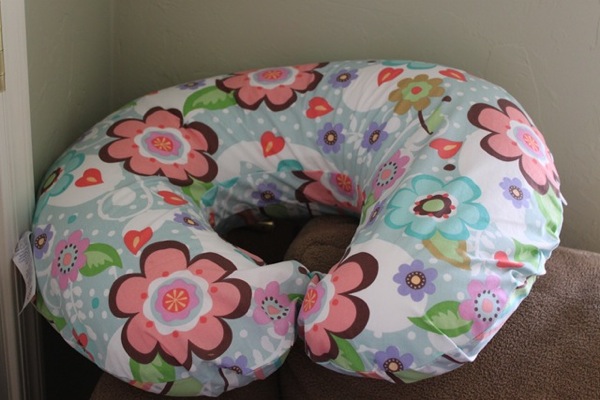 and soon, her infant carseat. 
Anyone have ideas? I was thinking of wrapping them in sheets and then storing in boxes? I know I can always count on you for awesome advice 🙂 I can also see why people prefer to have kids close together in age, so you don't have to store the baby stuff in between. Almost. Haha.
While I'm in reminiscing mode, some pictures from my iPhone from the very early days, when life was a deliriously happy blur <3