Reader's Request: Booty Sculpting
Hey guys! Hope you've had a wonderful day <3
When I put out the call for reader's requests on Twitter earlier, I was flooded with tweets concerning booty questions.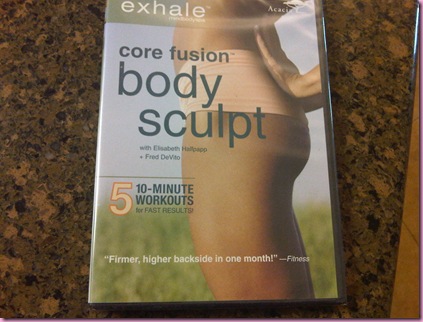 – How do I keep my booty from turning into a pancake?
– What are the best glute exercises?
– How can I shape my booty and make it more round??
So friends, this booty sculpting reader's request is for you 🙂
Might as well start the post with the very profound words of Sir Mix-A-Lot:
"Don't want none
Unless you've got buns, hun
You can do side bends or sit-ups,
But please don't lose that butt…"

"Baby Got Back" 1992
Haha 😀
Now first things first, please do not get hung up on the size of your booty.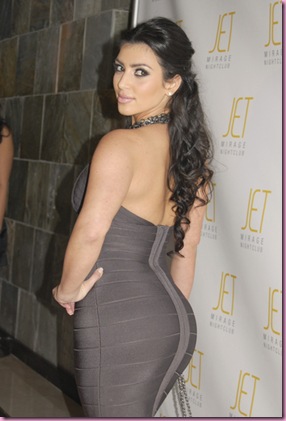 (Source)
We're talking about *shape*, not *size* here. I've trained so many different body types and working on glute sculpting makes a significant difference, regardless of body type. In other words, a smaller sculpted booty looks just as awesome as a more voluptuous booty.
One thing I have noticed with all of the women I've trained (including myself), it's very easy to lose booty shape when you're sitting down all day, or when you do a lot of high-impact cardio like running and plyo.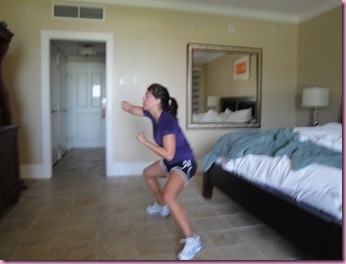 Here are my favorite tips for a shapely behind:

1) Fuel. Make sure you're getting enough calories, carbs, protein and healthy fat for your lifestyle. When you don't get enough calories and macronutrients, your body will go into catabolic state, using muscle as fuel, and holding onto excess fat in areas where we don't want it. Just ensure that each meal has a balance of healthy fat, carbs and protein- for meal ideas, *click here*

2) Cardio! The best way to burn fat is through healthy eating and cardio. Add in some interval training to burn fat, hills to tone and sculpt, and steady state for endurance. If you do too much cardio, you may be burning away precious muscle and creating the "pancake booty." If you're not training for an event, keep the cardio to a moderate amount (30-60 minutes most days of the week, varying intensities), and if you're training requires longer and more intense cardio, be sure to fuel properly.

3) Strength training. Strength training is not only critical for bone health and a speedy metabolism, it can also allow us to change the shape of our bodies by building lean muscle.
Here are my favorite sculpting moves:
At home or at your desk:
– Hip raises (do 12 reps, then hold for 12 counts, repeat)
–Plie squat (squeeze your booty as you stand up)
At the gym:
– Stability ball hamstring curl (1 leg makes it more challenging)
– Prone leg raises on a bench (I like to do both legs at a time)
– Leg press (I like to position my feet a little higher- it targets the glutes more)
So there ya have it. 😀
I hope ya'll enjoyed this reader's request and please send requests my way to fitnessista at gmail dot com.
Happy training,
Gina
Something to talk about: What's your favorite leg/booty exercise?
Something to do: LAST CHANCE to get your $35 Sun Warrior protein 😀