Hey guys! Hope you're having a beautiful Sunday 🙂 I loved reading your favorite "kid" movies! To those of ya'll who asked about my sandals- they're from Victoria's Secret. A friend ordered them and they didn't fit, so she was so kind to gift them to me 🙂
This post is going to be fast and furious because the sound coming out of my computer right now is truly horrifying. It sounds kind of like a coffee grinder- we think the motor is dying. So this will be my last post on Pinkie until the Geek Squad returns it to me.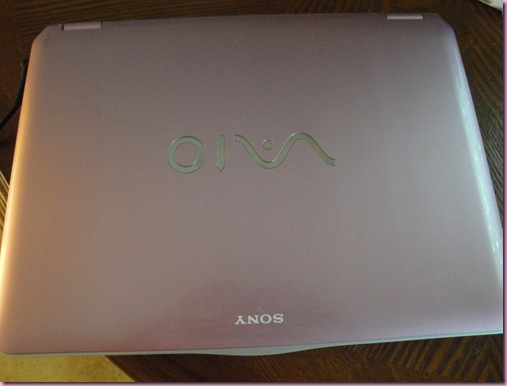 While we're at Best Buy, we're going to pick up a netbook that I can use for the next week and a half or so. Does anyone have one? Brand recommendations for me?? 🙂
My bfast this morning was a chocolate-strawberry protein smoothie with 1/3 C rolled oats mixed in (Note: Oats aren't raw—they're cooked during processing)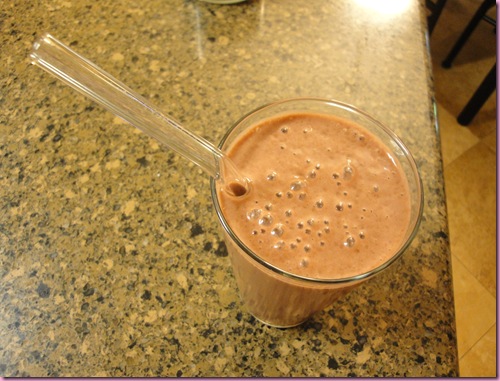 The pilot's: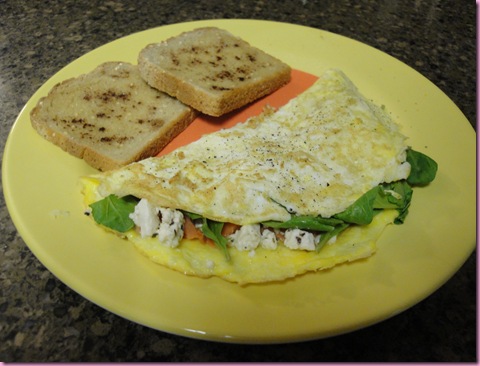 He munched a smoked salmon, arugula and feta 3-egg omelet with 2 slices of millet bread
We spent the morning being lazy and watching Hook (lurve) and he went into work while I hopped on the spin bike for a magazine-reading sesh 😀
Now we're off to Best Buy… hopefully I see ya soon from a new netbook!
*Le sigh* Computer probs are no picnic.
Enjoy your day!
G$
I have to show ya'll this pic that I took of the water tower behind the movie theatre last night…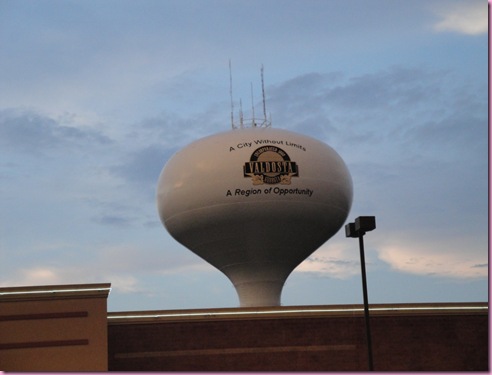 Valdosta: A Region of Opportunity
Heh heh 😉