Smirnoff Sorbet Light Summer Cocktails
First wine, and then cocktails!
[Head's up: this post is sponsored by Smirnoff Sorbet Light. I was compensated for my participation, but would have loved to try the new flavors either way, especially since they don't contain artificial colors or fake/added sweeteners. Of course, all opinions are my own, and I believe that if you choose to imbibe, cocktails and wine can be a part of a healthy lifestyle. Read on if you'd like to see the recipes I tried using their new Sorbet Light flavors.]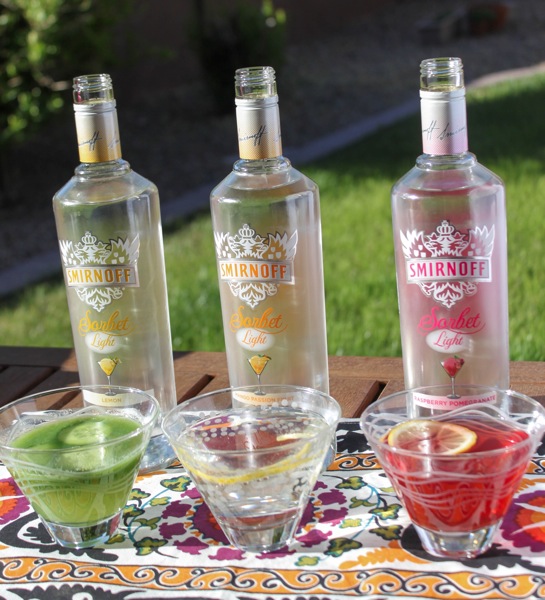 When Smirnoff Light offered to send me some of their new fruit-infused drinks to try, I knew it would be perfect timing with Jeni's visit and a get-together that we'd be hosting. I always love to try new cocktails and ingredients, so figured it would be fun to step out of the box from my usual summer sangria for our little girls' get-together. While I tend to be more of a wine girl, I also love an awesome fruity cocktail when I'm in the mood for something different, especially during the warmer months. I've always enjoyed vodka-mixed cocktails since the flavor is light and they tend to be lower on calories.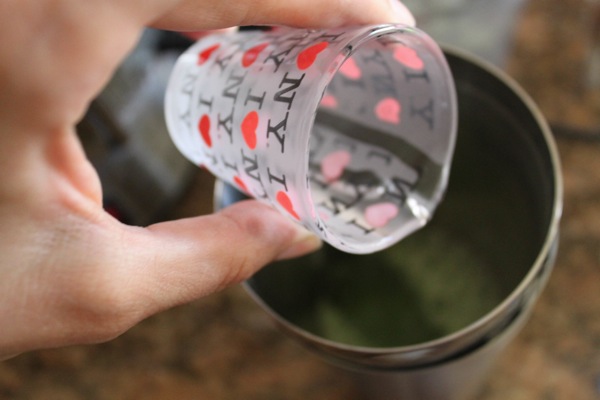 They sent some recipes to try out using the new Sorbet Light flavors: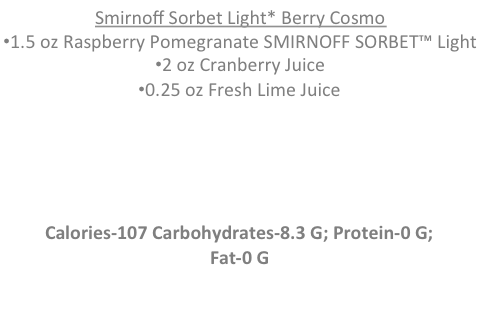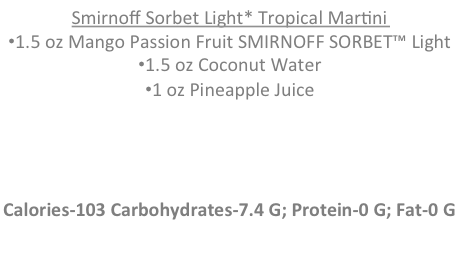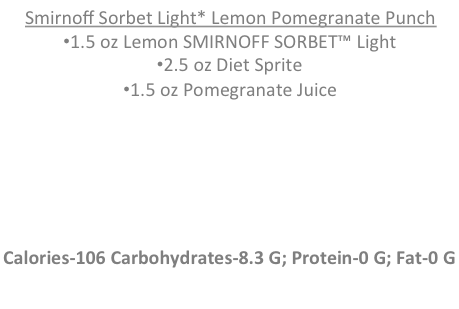 In addition to enjoying the above, I also made a couple of new combos to test out the versatility.
Mango passion fruit + Stevia orange soda (this was FANTASTIC)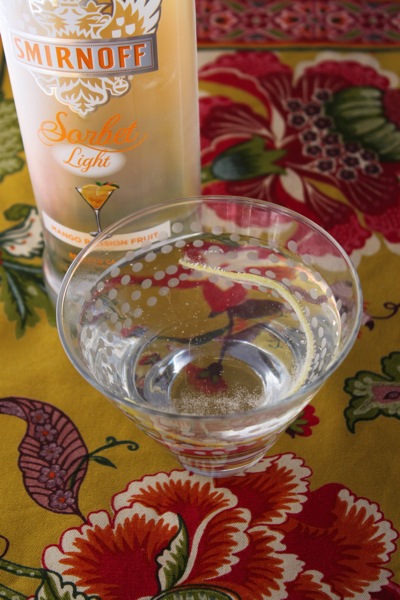 Lemon + fresh cucumber, apple and lemon juice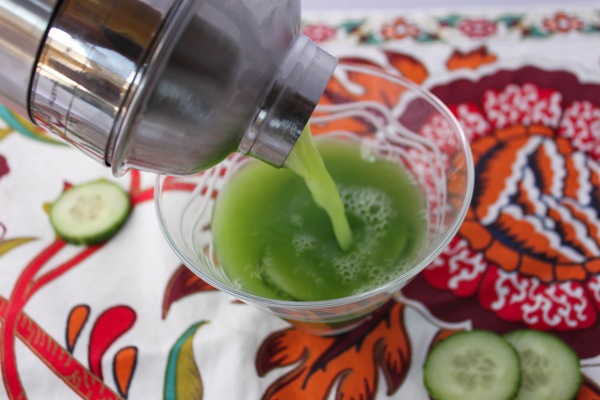 This was one of those good ideas with failed execution.
Pretty color, though.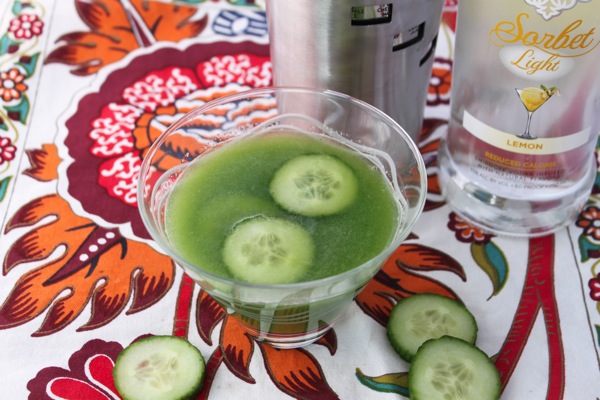 The verdict? Everyone loved them, but we especially loved the Berry Cosmo.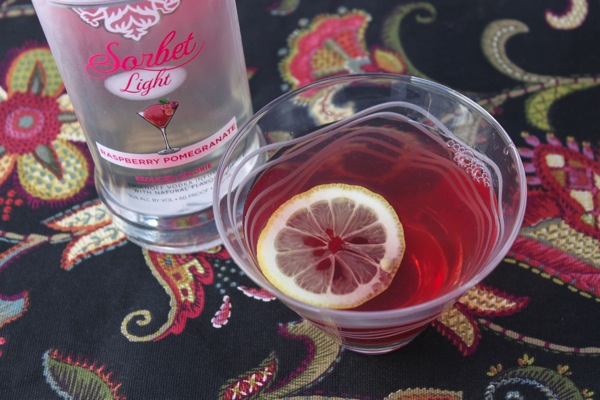 Trying these new Sorbet Light flavors was a fun addition to our summer party. I'll be enjoying the rest for upcoming girls' nights and will definitely be adding the cocktail recipes into our summer drink rotation.
Some of my favorite healthy party habits:
-I alternate cocktails with water. By doing so, I'm able to stay hydrated and feel much better the next day.
-For food, I taste mostly everything, but go back for more of what I really love. My first plate is small bites of everything, and if I find something I really enjoy, I'll go back for more.
-I bring something healthy to share. Some of my favorites are goat cheese stuffed mushrooms, sweet potato rounds and chopped salads.
-Go for zero or low calorie mixers. Vodka with a splash of cranberry juice + club soda and a lime is an awesome combo, and wine is great because I'll sip a glass and it lasts longer.
Some more fave cocktails:
–Apple, pear, ginger saketinis
When you go out with friends, what's your drink of choice? 
Have a very happy Friday!
xoxo
Gina
Disclosure: This post was sponsored by Smirnoff Sorbet Light. All reviews/opinions in this post are unbiased and based on my own personal view. As always, thank you so much for reading the blog and supporting the occasional sponsored posts. xo