Hiiiiii 😀 Thank you so much for your sweet comments on my last post. It wasn't meant to make you feel bad, though! There's a silver lining in everything, fo sho. And if I eat more zucchini than usual, don't question it, mmm k? 😉
It's Fashion Friday!!
I'm celebrating by purchasing these babies, which are on hold for me…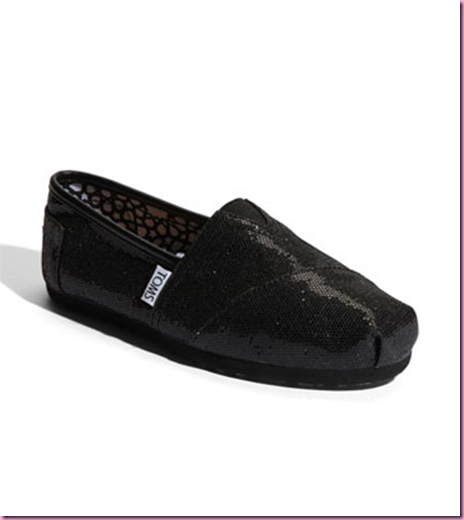 Source
They're black (which will match my work clothes), sparkly (!) and will hide my heinous broken toe beautifully.
I went on a wild turkey chase yesterday looking for them, but after a few phone calls, found the place.
Speaking of turkeys (kinda?), meet "Gobble"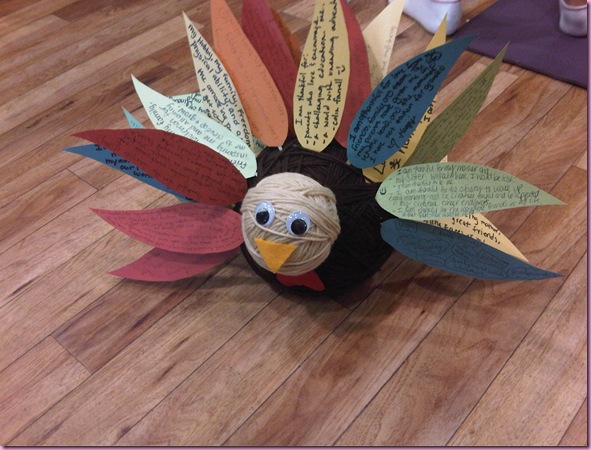 He's our thankful turkey 😀
One of the girls at work made him for today's meeting, and we each wrote what we're thankful for on a feather and are going to display it for the next week. Our meetings are a lot of fun.
Bonus: we get bagels, fruit and coffee 🙂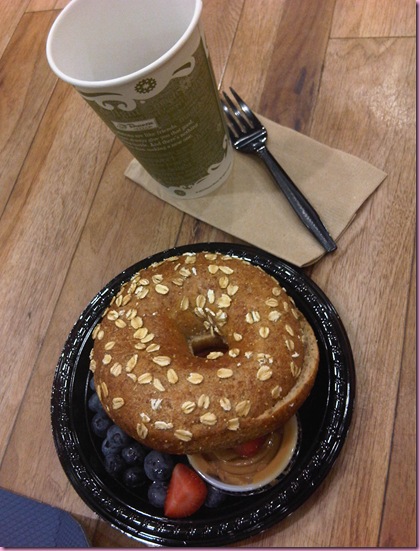 I had a whole grain bagel, peanut butter, blueberries, strawberries and coffee. After thinking about that bagel all week, it tasted even more delicious than usual. I'm still trying to avoid gluten for the most part since I'm sensitive to it, but I'm still going to eat it occasionally. It tastes so good 🙂
Another recent feast: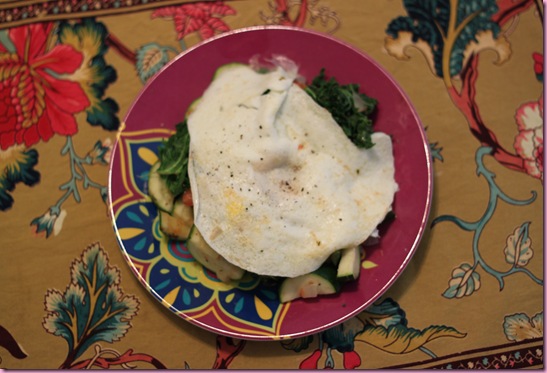 Sautéed onion, tomato, kale, very fresh zucchini, Garlic Gold, sea salt, pepper and a drippy egg + 2 egg whites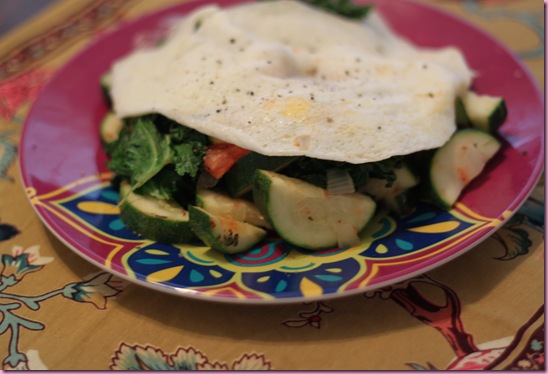 Doused in hot sauce 🙂
Well I'm off to buy shoes and then who knows?! Not sure what today's workout will be, but I'm off work. Jumping for joy counts as exercise 🙂
See ya later today <3
xoxo
Gina
Something to talk about: What's on your holiday wish list? I'm compiling a list of Gift Ideas for Your Favorite Fitnessista which will be up Monday, in anticipation of my favorite holiday (Black Friday). Of course, spending time with others is the greatest gift of all, but any ideas you'd like to throw my way are so appreciated <3
Something to think (thank): Shanna read this in today's meeting and it really spoke to me: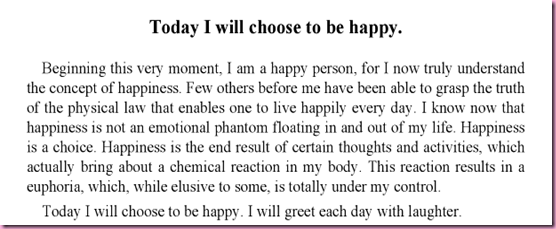 -Anne Frank
*You can read the rest of this passage *here*