You'll spell your name to create your own customized workout. Perfect for at home or the gym! 🙂
Hi hi! How's the day going? What are you up to? I'm catching a barre class then heading out shopping with the girls. We've never been to the outlet mall nearby, so I think we're finally going to check it out.
Before we blitz, I have an all-new workout for ya!
Today's workout is totally customizable depending on your name. I always love to play workout games and constantly find ways to change things up. For this one, you'll find the letters in your name and do each corresponding move in a circuit, moving quickly from one exercise to the next. I've included some home modifications, too, just in case you're getting a sweat at home or while traveling. To make it a longer workout, repeat the circuit 3 times, OR try doing your full name! 
Here's what the workout look likes: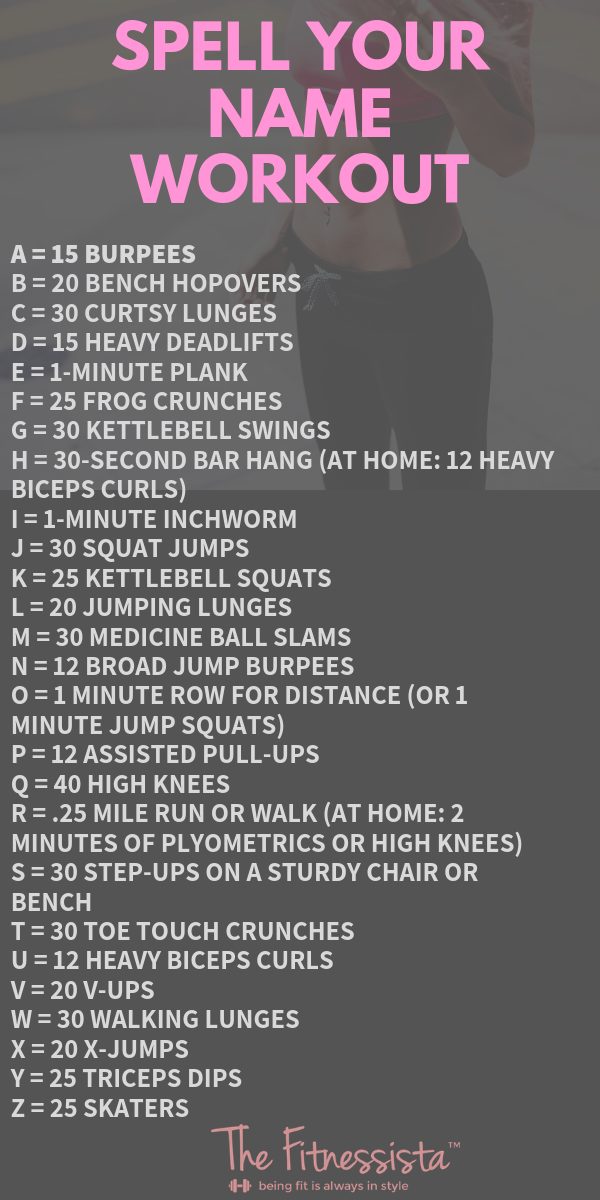 Details for each letter in the Spell Your Name Workout:
A = 15 burpees
B = 20 bench hopovers
C = 30 curtsy lunges
D = 15 heavy deadlifts
E = 1-minute plank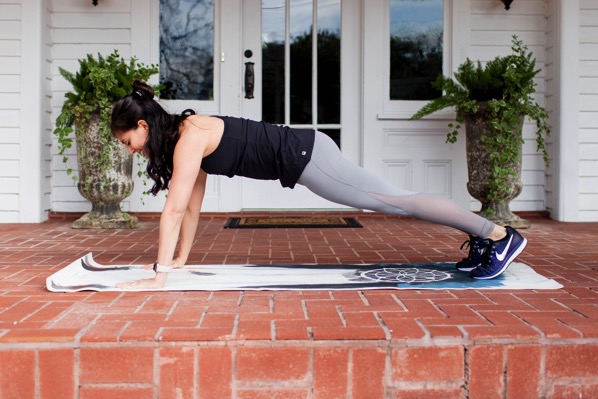 F = 25 frog crunches
G = 30 kettlebell swings
H = 30-second bar hang (at home: 12 heavy biceps curls)
I = 1-minute inchworm
J = 30 squat jumps
K = 25 kettlebell squats
L = 20 jumping lunges
M = 30 medicine ball slams
N = 12 broad jump burpees
O = 1 minute row for distance (or 1 minute jump squats)
P = 12 assisted pull-ups (or lat pulldowns on a machine or with a resistance band)
Q = 40 high knees
R = .25 mile run or walk (at home: 2 minutes of plyometrics or high knees)
S = 30 step-ups on a sturdy chair or bench
T = 30 toe touch crunches
U = 12 heavy biceps curls
V = 20 V-ups
W = 30 walking lunges
X = 20 X-jumps
Y = 25 triceps dips
Z = 25 skaters
So, what exercises make up your name? Feeling bad for the people with super long names right about now. 
Are there any rep or exercise games you like to play?
xo,
Gina
Some more *fun* workouts:
15 minutes, 15 moves total body workout