Hi friends! Happy Saturday!
We slept until 10 this morning and I don't even know who I am right now 😉 I always joke with the Pilot by saying he makes me lazy, because when he's home I feel so comfy and content. When I finally rolled over and open my eyes, I looked at him and said "you did this to me."
It felt soooo good to sleep in, and even better to wake up to lazy weather. Spring had un-spring overnight– it's freezing and raining! I kinda like it 🙂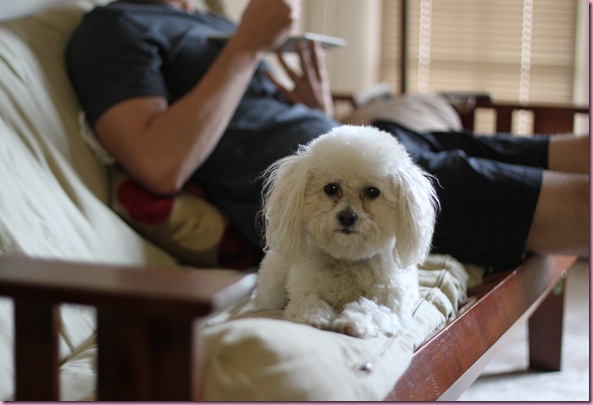 Lazy morning French toast: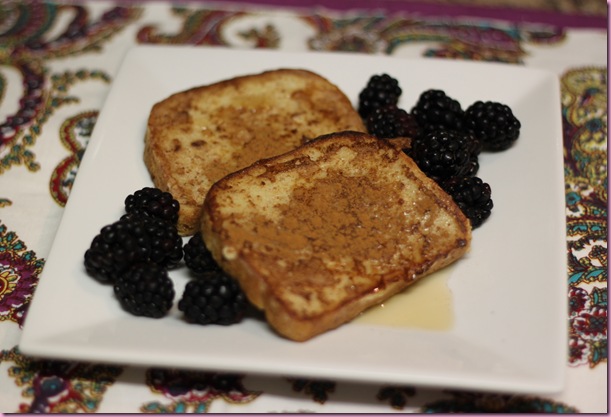 Brown rice French toast with maple syrup and blackberries
Last night, we had a little date night together.
We put on REAL clothes and headed to North, which is a fun place to chill on a Friday night.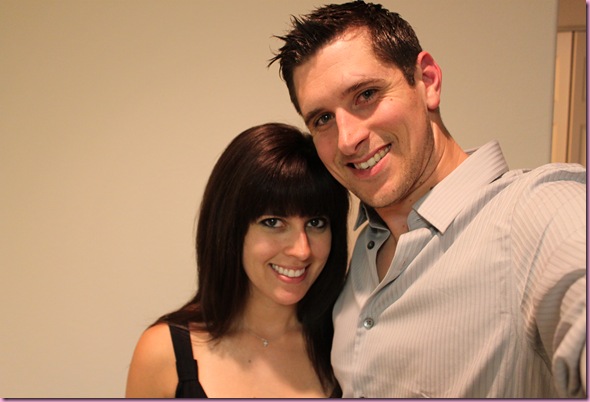 North is located at La Encantada, which is an outdoor shopping center here in T-town.
They have an open kitchen: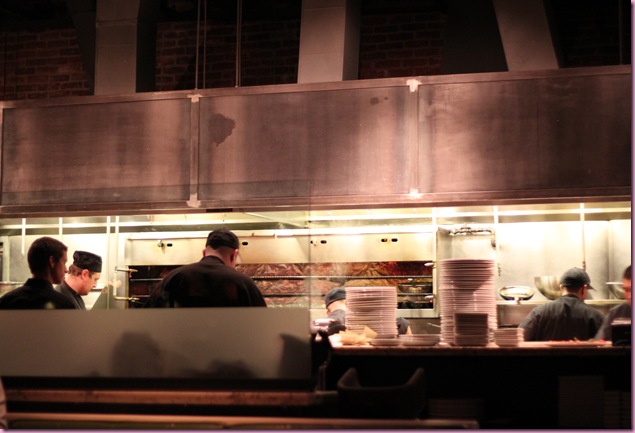 Modern atmosphere: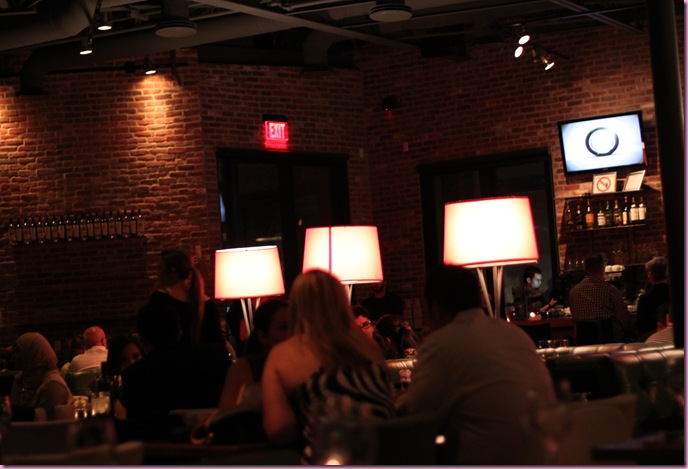 and on the weekends, they play club music out on the patio- it gets pretty packed 😀
The food is amazing, which is also a bonus.
First we had some vino (white for him, Shiraz for me)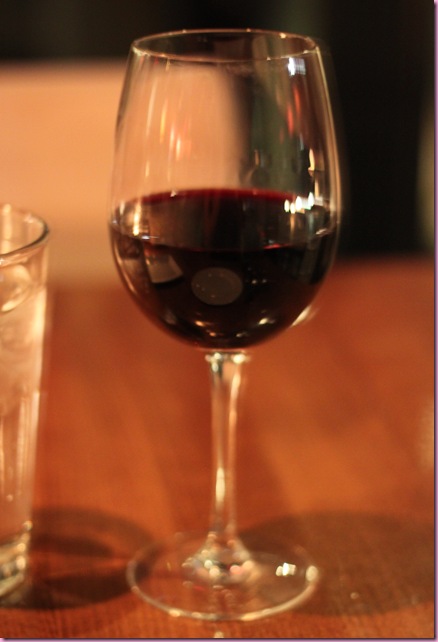 and they brought out some bread with sundried tomato butter.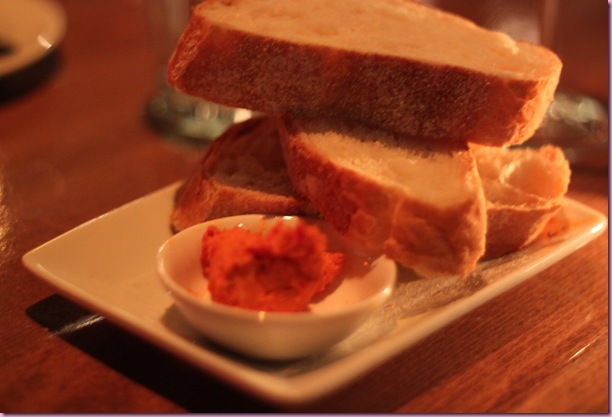 For an appetizer, we rolled with the grilled artichoke hearts with sea salt and lemon aioli.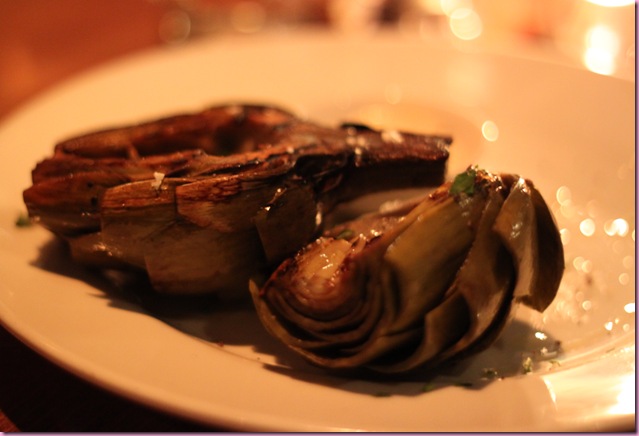 Yay for finger foods at swanky places 😀
We had to ask our server how it was prepared, because it blew away out at-home artichoke experiences. She said that they steam the artichoke first, then brush it with butter, grill it for about 30 seconds and then sprinkle sea salt on top. The lemon aioli it was served with was so creamy and tangy, too. Ridic.
For my entree, I chose the salmon: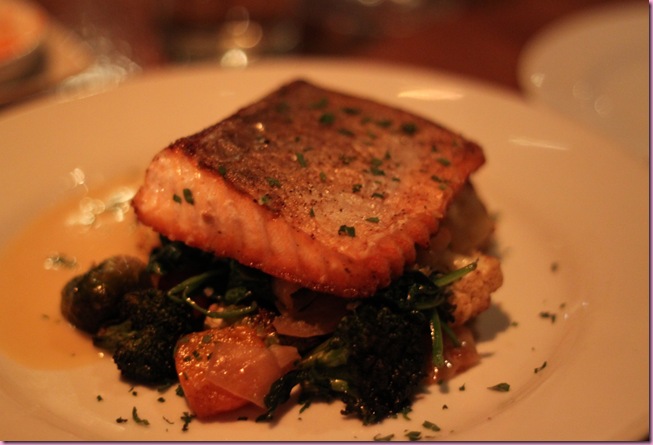 Few things in the world make me as happy as perfectly cooked salmon. It's right up there with designer jeans on sale, finding money in a winter coat, and having just enough almond butter left in the jar that it would be silly to use it for anything other than a spoon dip 😉
The Pilot ordered the pork tenderloin- he said it was also perfectly cooked and raved about the BBQ sauce that it was served with.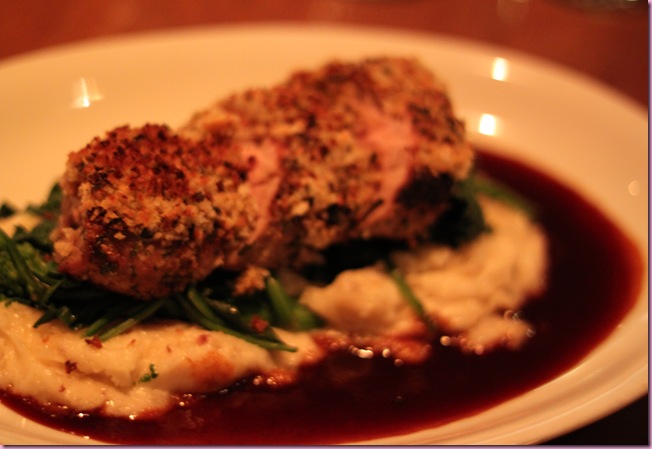 We're off to see a movie. It's that kinda day 😀
Have an amazing Saturday and I'll see you later!
xoxo
Gina
Something to think:
"The greatest discovery of all time is that a person can change his future by merely changing his attitude."

Oprah Winfrey
Just for fun:
I was drinking water out of a plastic cup last night, since they were left over here from a get-together and all of our cups were in the dishwasher.
Bella kept biting at it and trying to knock it over… and then determined that it was the best toy ever. So much for her $9.99 Martha Stewart toys… hahah