Hi friends 😀 How was your Memorial Day? Did anyone notice the constant aroma of hamburgers and hotdogs all day? Delicious.
So, one of the many perks of working at the resort is discounts on spa services. Since my massage therapist is moving, I thought it would be a good idea to get a massage from someone else today… you know, for research purposes 😉
+ spa slippers!!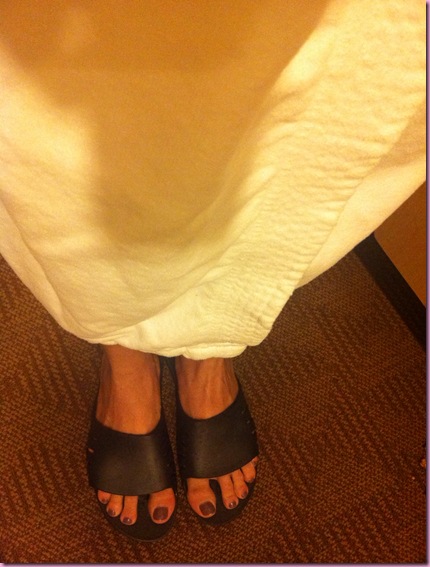 It was so. glorious- everything I could wish for. Three cheers for Massage Monday [To be fair, I made the Pilot an appointment for tomorrow at a local spa so he can relax and refresh too]
Random snackage: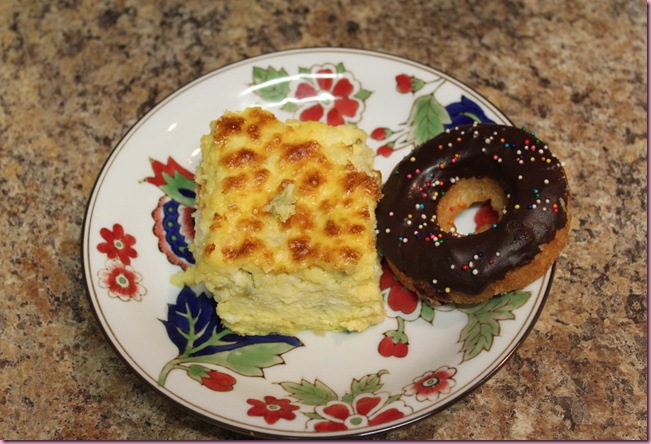 Leftover egg casserole from nana's + a gluten-free donut
Lots of kale chips!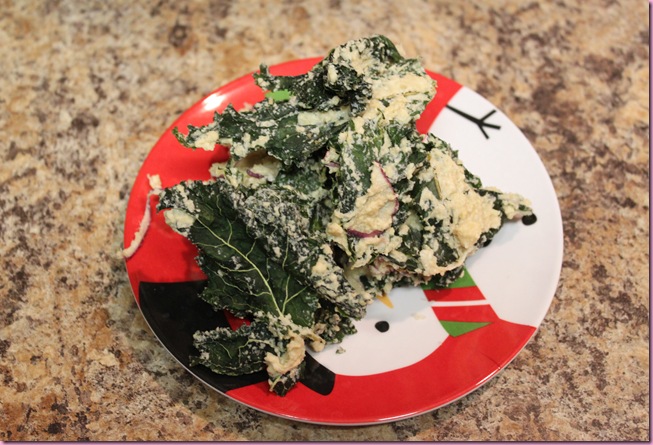 (on a snowman plate. Christmas in May? Ok)
We were invited to a BBQ with our new squadron today and were asked to bring a side dish, so I made a Greek chopped salad: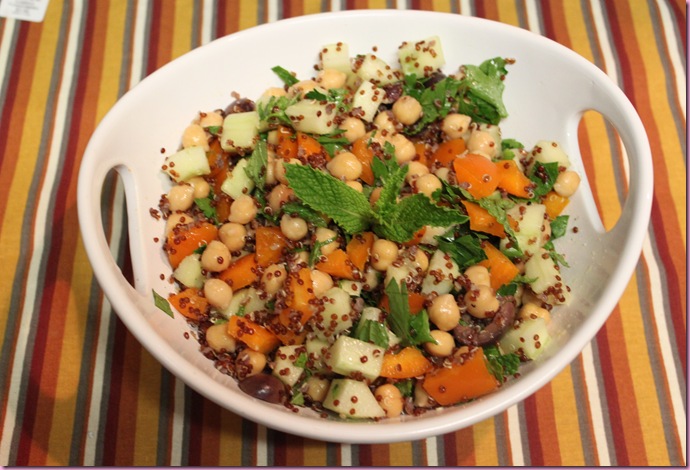 -cucumber

-orange bell pepper

-kalamata olives

-chickpeas

-red quinoa

-mint

-parsley

-lemon juice, olive oil, garlic powder, sea salt and pepper
So easy and perfect to be out in the sun without spoiling 🙂
Our other contribution: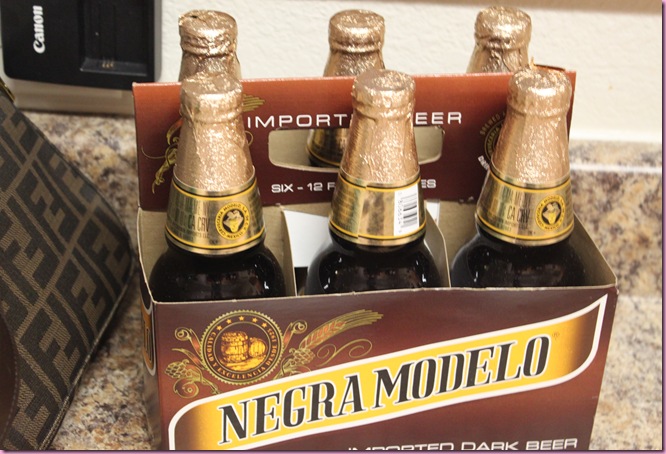 Of course, haha.
The best thing about hanging out with our new squadron is that we know most of them already! Almost everyone at the party had been stationed with us in North Carolina and/or Georgia at one point or another. Usually, I would be nervous about being a squadron newbie –we were at our last place for 4 years!- but they're already all good friends. The A-10 family is small, so we always end up seeing each other again… and I like that a lot 🙂
As lovely and wonderful as the party was, the food was equally fantastic: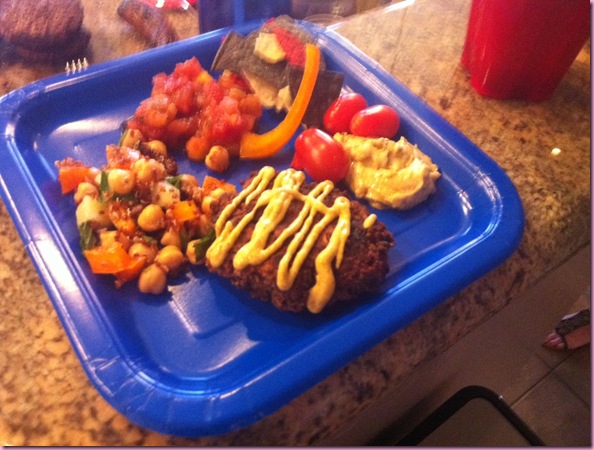 My salad, peach salsa, chips, hummus, black bean burger, grape tomatoes
+ more chips and salsa
+ more hummus and veggies
+ more salad
You know 😉
It was a great time with great friends, for sure <3
After the party, we took Bella to the dog park since she was in the house most of the day.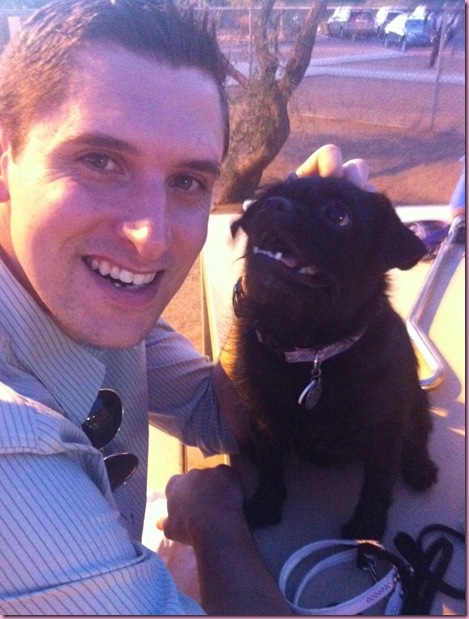 That's Nugget, who fell madly in love with the Pilot. Can't say I blame her 😉
We're back at the casa and I'm prepping to watch the season finale of Khloe and Lamar.
See ya in the morning with a "Focus On" post!
xoxo
Gina
Something to do: Send me your "Show Me Your Fit" pics! I'll be doing another round this Friday.
Something to think:
"It doesn't take a hero to order men into battle. It takes a hero to be one of those men who goes into battle."

Norman Schwarzkopf (U.S. Army officer who commanded Operation Desert Storm)