Hi guys 😀 Hope you're having a great weekend so far!
The mung bean pasta was AMAZING.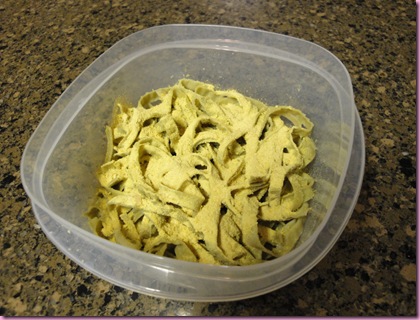 I packed it up with a tablespoon of nutritional yeast and munched it in between appointments. I still can't believe that bowl of noodles and nooch had 35 g of protein. Wowza!
Also, a salad: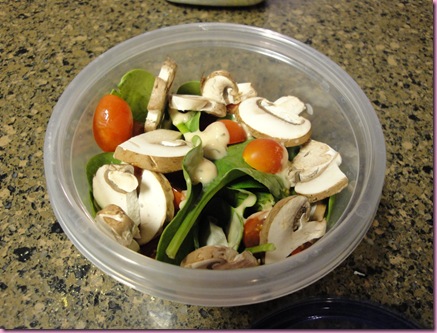 It was a lovely meal.
I do have to say though, I almost didn't make it through all of my training appointments today. By the last one, I thought I was going to have to cut it short, come home and crash. Here I was, thinking I was totally better this morning, and when this afternoon came I felt a million times worse. Such a jokester :/ The entire time I was at the gym I was aching and freezing. No fun 🙁
Chocolate makes everything better: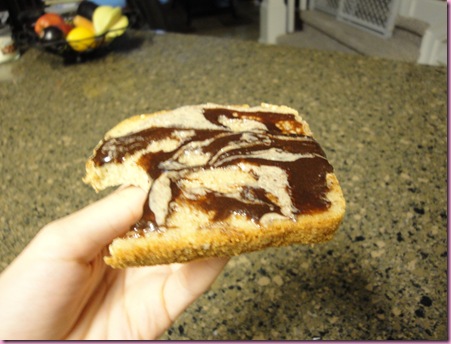 Remember the glorious chocolate agave sauce Katie sent me? I swirled some with raw almond butter on top of millet toast. No words 😉
Then I proceeded to crawl onto the couch with the puppers and sleep for 3 hours.
When I finally felt ok enough to move around, I meandered to the kitchen for some enzymes and vitamins.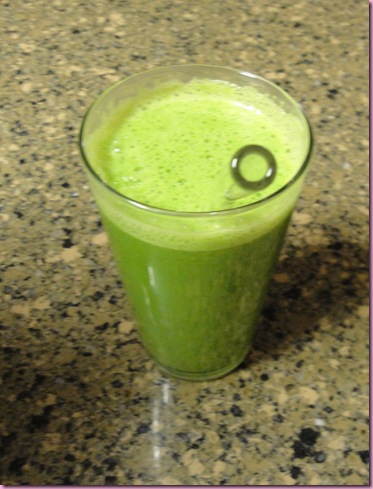 A giant green juice with 2 green apples, an anjou pear, 1/2 lemon, lots of spinach, parsley and spirulina.
The pilot stopped at Wizzle to grab some Emergen-C for me, too.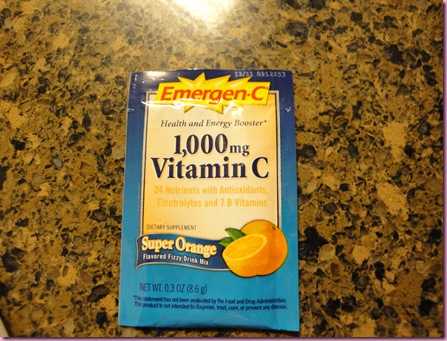 Why hello doctor….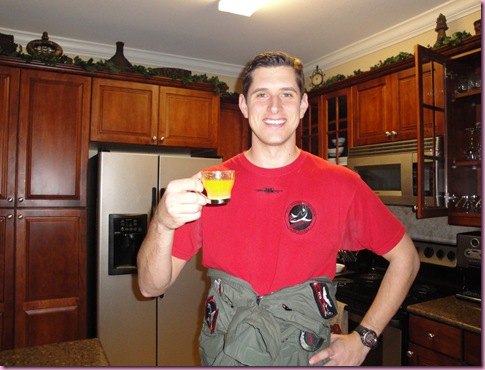 That seksi face is enough to make me feel better 😉
The raw chocolate tarts are ready for tomorrow's dinner party: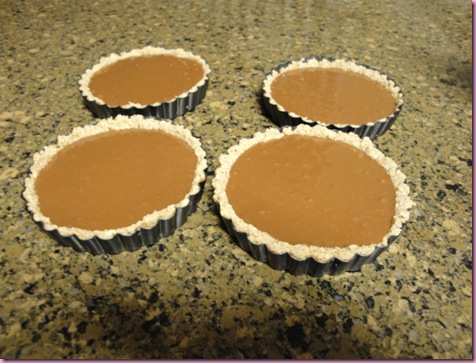 They're chillin' in the freezer and I'm thinking of making some hot tea and calling it an early night.
Today is my second day in a row of not doing any cardio—I can't even remember the last time I took two days off. I also can't remember the last time I was sick, so I'm gonna take it easy for now.
Exciting things coming up:
–Winter Shape Up Week 4 workout will be posted Monday (we're going to SUPERSETS)
–Giveaway on Monday
-Very exciting news coming atcha next week. Hint: It involves macaroons.
Have a great night and I'll see ya tomorrow with party prep stuff 😀
xoxo,
Gina