Hi lovely bloggies 😀 Thank you again for all of the get well wishes! I'm hanging in there.. fighting it 😉
Last night, the pilot and I broke out some of the tea that Celestial Seasonings sent me: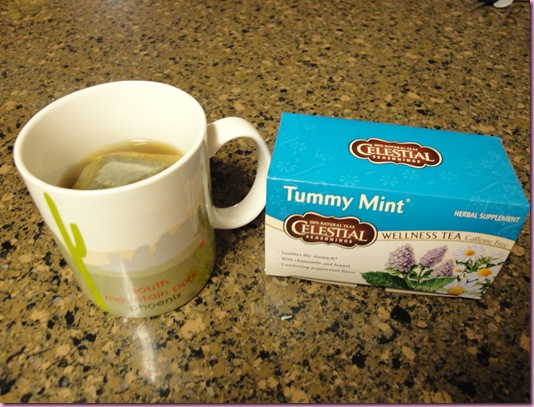 I'm a huge fan of all of their teas and I loved the tummy mint. I'm on a minty tea kick right now and that stuff was perfect right before bed.
We slept for 10 hours last night…. I can't even tell you how glorious it felt to sleeeeeeeep in. I woke up feelng less than stellar but much better than I was doing last night.
Of course, my appetite is always the last thing to go 😉 I was starving this morning!
We had his and her oats.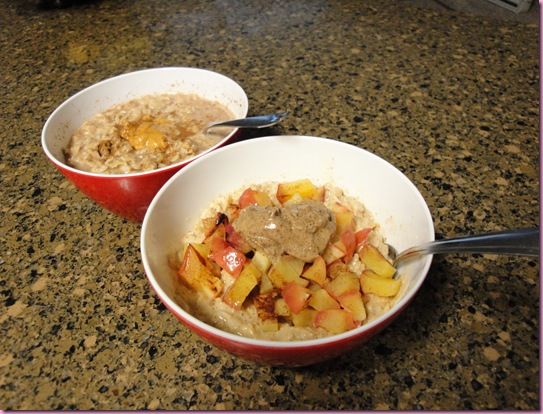 The pilot had 1 cup of oats cooked in water, topped with milk, 1/2 scoop chocolate whey protein and peanut butter: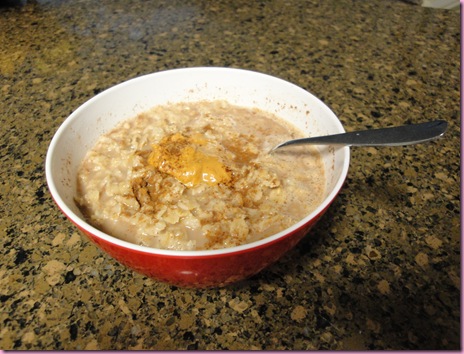 I had 1/2 cup oats cooked in water, with 1/2 scoop vanilla Sun Warrior, an apple that I "baked" in the microwave for 2 minutes, cinnamon, nutmeg, vanilla and 1 T almond butter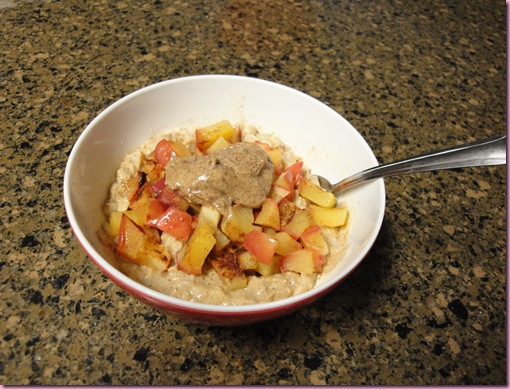 After we happily munched our bfasts, I was so ready to get in a sweat sesh. After two days of no cardio, I was itching to move, didn't feel quite as deathly as I have been and decided to roll with it. So the pilot and I hit up the gym and I did 15 minutes of abs (reverse crunches, stability ball ab twists, weighted teasers and frog crunches) and 45 easy minutes on the elliptical. Even though I didn't go nearly as hard as I usually do, it felt so amazing to get a little sweat going to get rid of the toxins.
After the gym, we went to our favorite juice place.
One of my favorite creations: wheatgrass shot, ginger and apple juice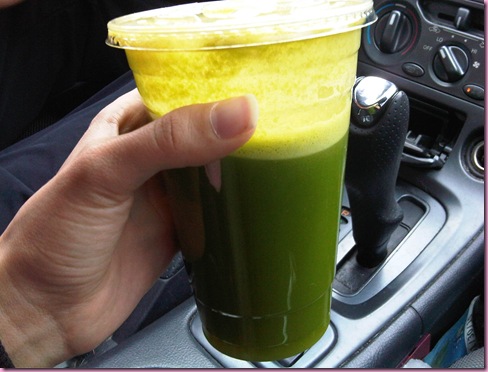 We ran some errands, came back to the casa and I started prepping schtuff for tonight's dinner party.
Marinated the salmon in bourbon, maple syrup, orange zest, orange juice, sea salt and pepper: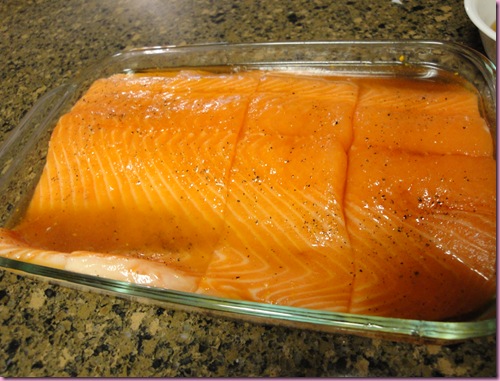 Made raw chocolate whipped cream (young coconut meat, vanilla, agave, raw cacao powder) for the malted chocolate tarts: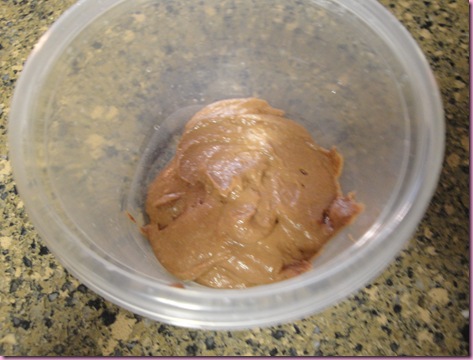 Artichoke and Oregano dip from Eat, Drink and Be Vegan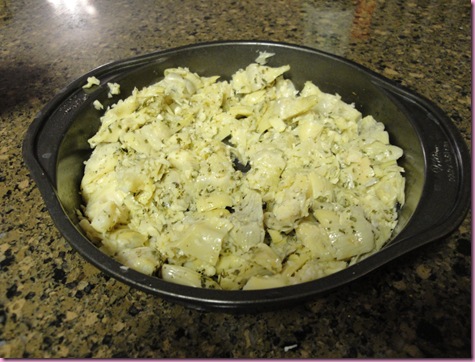 Hummus so tasty, my camera ate the picture 😉
Chopped all the veg: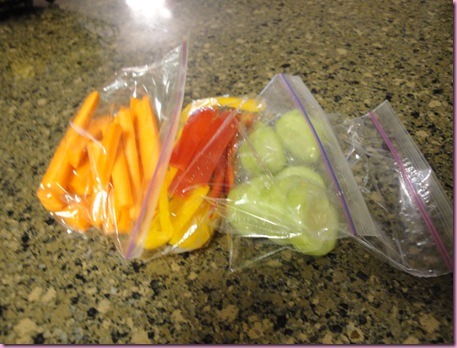 Made the salmon garnish (minced bell pepper and green onion)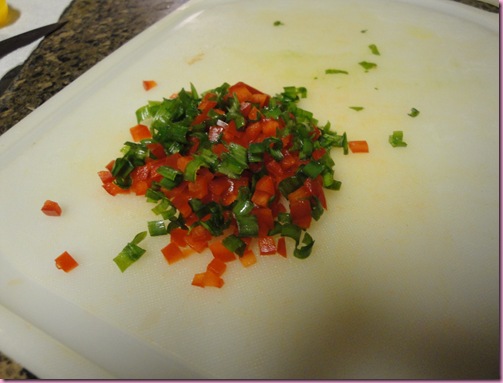 And mashed sweet potatoes(baked organic sweet potatoes, almond milk, Earth Balance, Sucanat, sea salt, vanilla, cinnamon and nutmeg)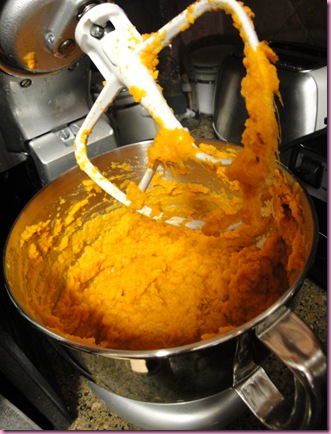 (I want to swim in them)
Those little beauties are keeping warm in the slow cooker 😉
All I have left to do is shower and make myself presentable, set out all of the dishes, plate and assemble 😀
I'm out like sauerkraut but I hope you all have a fabulous Saturday.
See ya tomorrow with a dinner party re-cap.
xoxo,
Gina
[Old school ] Workout jam of the day: "Bicycle Race" by Queen