Breakfast looks normal…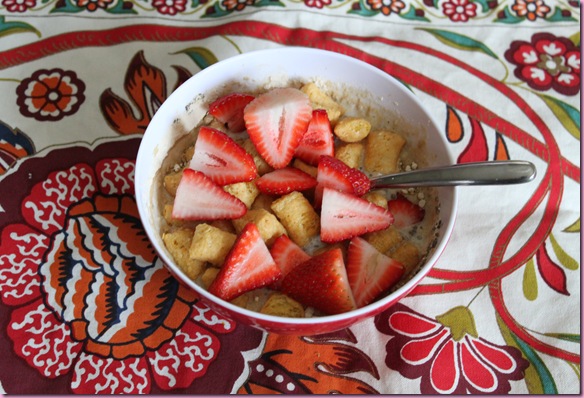 but in reality, it was a sugary paradise. A little too sweet even, and I have a giant sweet tooth in the morning.
It started out as chia pudding, but I added wayyy too much almond milk, so then I added some Sun Warrior, which didn't help with the texture…
and then added Puffins and strawberries to bulk it up a little.
Much better, but the sweetness from the Puffins + the Stevia in the Sun Warrior was a little too much. I'm definitely overdue for a grocery trip- I stopped on Sunday to get the essentials (eggs, salad, bread, fruit, goat cheese), all of which we're out of.
Dinner was also random creations I made from what we had in the fridge:
Gnocchi with alfredo sauce (butter, milk, parmigiano reggiano, salt and pepper) and asparagus for the Pilot
Brown rice tortilla pizza for me: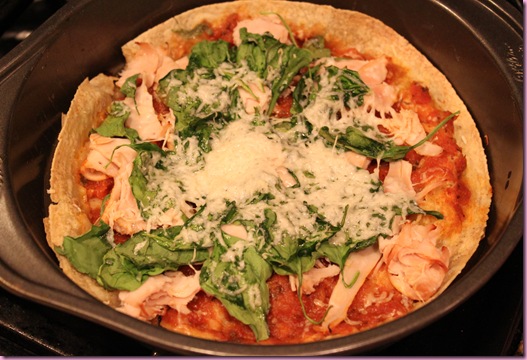 Focus On
For today's Focus On post, I thought we'd talk a little bit about gliding disks- an amazing way to increase the intensity, core focus, and range of motion for your favorite exercise moves.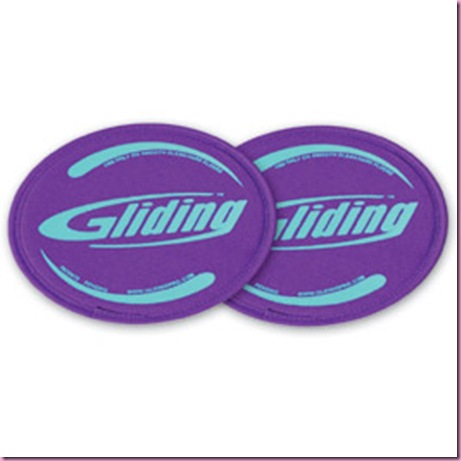 Source
So what are they? Flat, Frisbee-like discs, which are often made out of a plastic material (I've also seen mesh varieties, but like the plastic ones better). Many gyms offer gliding discs that you can use for your workout, or classes that incorporate them during the strength portion. Don't have any at your home gym? Plastic or paper plates work, too.
How do you use them? The ball of your foot is positioned on the center of the disk, while your heel hangs off the back. You use your heel as your "brake", so if you want to stop moving, just place your heel down. For example, you'd just lift up one heel and slide that foot into a lunge position, put the heel down for a forward lunge (leave it up for a reverse lunge), lunge, heel up, and slide back into place.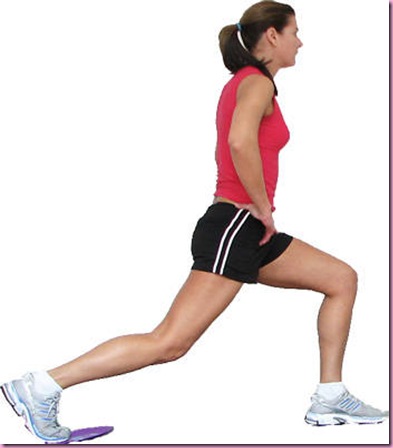 Source
You can also use the discs under your hands for push-up variations
or on your feet for plank and core work.
My all-time favorite move with the gliding discs is the inchworm. Start in plank position with the discs under your toes, engage your core and slide your legs in and lift your booty up (pike position) and walk your hands forward into plank (so you're traveling forward).
Mindy Mylrea –whom I've taken class from, and she's AMAZING- also has many gliding disc workouts and DVDs (check out glidingdiscs.com).
Have you used gliding discs before? What's your favorite gliding move?
Hope you have a happy almost-Friday <3
xoxo
Gina