Summer Shape Up 2011 Week 2
Good morning! Hope your day is going well so far 🙂
I'm super excited for this week's eats and workouts if you're joining in the Summer Shape Up. If you're fashionably late to the party, check out the intro post *here* for all the deets.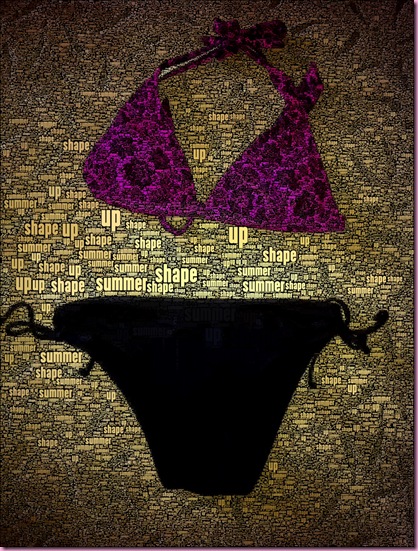 Hopefully you're already feeling a difference after last week's clean eats and workouts! Some of you may be seeing results already too, which is always great motivation to keep the ball rolling. Keep up the amazing work and you're almost halfway there!! Track of your progress as we go along- I'd love to feature some success stories when the Shape Up wraps up for this summer 🙂 [As always, there will also be a Winter Shape Up, too]
Disclaimer: As always, please alter the workouts and eating plan to suit your personal needs and preferences.Check with a doctor before making any fitness or nutrition changes.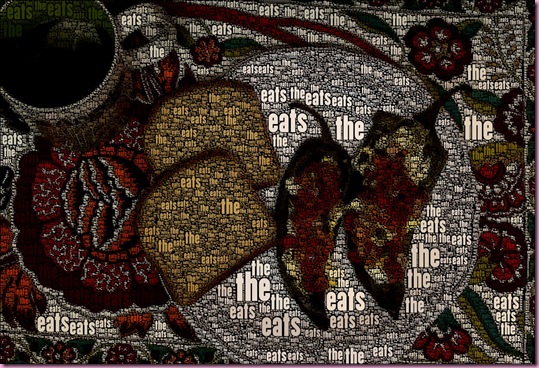 The Eats! (<— grocery list is *here*)
Breakfast

½ cup oatmeal with 1 mashed banana, 1 scoop protein powder, 1 T almond butter

Egg Pita (whole wheat pita with 1/2 C cheese, 2 eggs)

Melt 1 T peanut butter in the microwave and drizzle over 1 C cereal of choice, top with a sliced banana

Power smoothie (1 C milk, 1 banana, ½ C frozen raspberries, 1 t vanilla, 1 scoop vanilla protein powder)

1 cup of oatmeal, cooked in water, topped with 1 T peanut butter; 1 egg and 1 egg white on the side

1 cup Oikos plain fat free yogurt (or yogurt of choice), 1 cup low-sugar high-fiber cereal, ½ cup blueberries (or ½ sliced banana)

Lunch

Wheat pizza (one whole wheat Flat Out Wrap with ½ cup marinara sauce, ½ cup part skim shredded cheese, 4 oz rotisserie chicken breast, olives, mushrooms)

Turkey/Tofu Cobb Salad (romaine, 6 slices of deli turkey chopped or baked tofu, ¼ cup shredded cheese or vegan cheese of choice, 1 chopped tomato, 1 hard-boiled egg, 2 T Newman's Own or Annie's dressing)

Deli sandwich: 6 in chicken on wheat with mustard, spinach, veggies (no cheese) and one serving of vegetable soup

Salad with romaine, ¼ C cheese, veggies and 2 T dressing; 1 serving Kashi crackers

Panino (Deli chicken or tempeh, marinara sauce, basil, ½ cup cheese), 2 slices of Ezekiel bread, pressed in a George Forman Grill (or microwaved to heat); side 1 serving of carrots

1 can Amy's soup; side salad with 2 T dressing

Dinner [Many of these are Cooking Light recipes and can be found online]

Chicken breasts with Avocado, Tomato, cucumber salsa

Smoked Turkey, Black Bean, Bell Pepper and corn salad

Turkey Meatball Pitas

Breakfast burrito (1 egg + 2 egg whites in a Flat Out Wrap or brown rice tortilla, with salsa and veggies); side salad (romaine with 2 T lowfat dressing)

Teriyaki Salmon with garlic vegetables

Quick Turkey Spinach Lasagna

Tomato Sage Chicken

Snacks

1 Luna Bar or Larabar

1 string cheese; 1 palmful of almonds

One serving of Kashi crackers with 1 T peanut butter

Turkey roll ups – 6 slices of deli turkey sprinkled with ¼ C shredded cheese and rolled up

One serving carrots with 1 T peanut butter

Protein pudding—1 cup yogurt, 1 scoop protein powder, frozen berries on top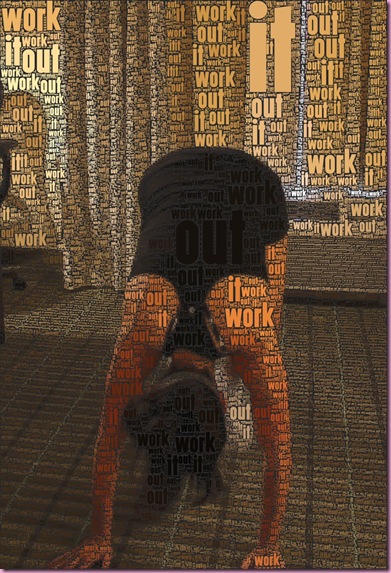 The workout plan:
Each Monday, I'll post a sample workout plan to follow if you'd like. As the weeks go on, the main workout will be more challenging and the order will change- Sunday is always active rest day 🙂

The style of this week's workout is very different than last week's. There's no focus on sets- it's meant to be a continuous workout until you need rest. At that point, take a little rest, grab a sip of water and start again when you're ready. As always check with a doc before making any fitness or nutrition changes and honor your body and your injuries.
Workout #2:

1. Push-up (15- modify to knee push-up when/if you need to), followed by overhead press (12) – repeat 2 more times for 3 times total

2. Lunge and bicep curl (12 on each side)

3. Hold left lunge and bicep curl on 12 times; hold right lunge and bicep curl 12 times

4. Jumping lunges– 30 seconds

5. Single-leg deadlift (12); immediately followed by bent-over row (12)- repeat 2 more times for 3 times total

6. Weighted squats (25)

7. Squat jumps– 30 seconds (hold a light weight to make it more challenging)

8. Tricep dips (30)

9. Assisted pull-ups (30)

10. Ab burner

-50 frog crunches

-25 leg lifts

-25 bicycle crunches

-Plank 30 seconds
As always, please leave a comment and let me know how the workout goes and how you feel afterwards! Tweet: #summershapeup 🙂
Have a great day and I'll see ya in a little while with a Family post. <3
xoxo
Gina
Something to think:
"Strength does not come from physical capacity. It comes from an indomitable will."

Mahatma Gandhi