Summer Shape Up 2011 Week 3
Good morning! Hope your day is going well <3
I'm very stoked for this week's Summer Shape Up Eats and Workouts. If you're fashionably late to the party, check out the intro post *here* for all the deets.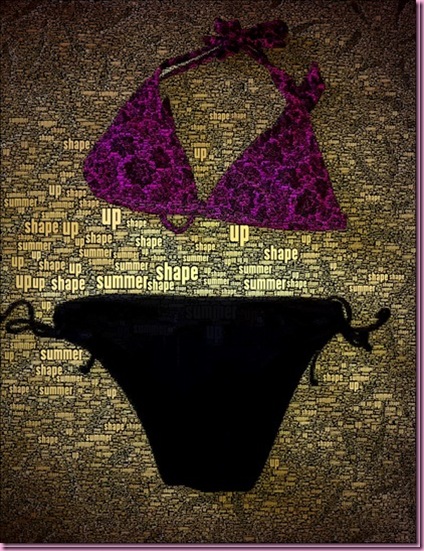 Guess what?! You're halfway done! Hopefully you're starting to feel amazing and beginning to see some results, too. Please let me know how you're doing- I love reading your Shape Up comments and tweets (#summershapeup).
Disclaimer: As always, please alter the workouts and eating plan to suit your personal needs and preferences.Check with a doctor before making any fitness or nutrition changes.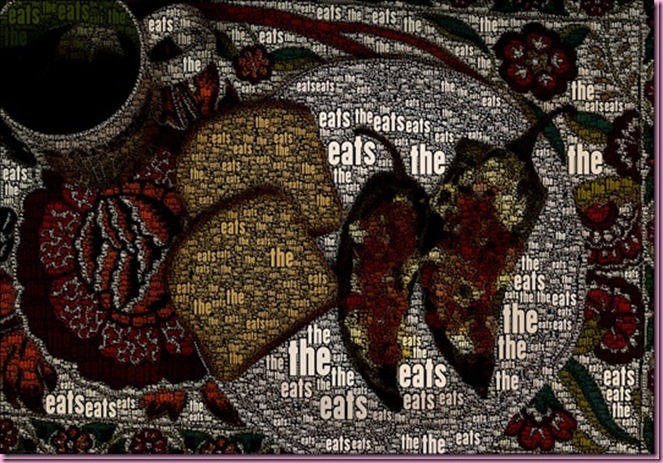 The Eats! Simple and healthy meal ideas for this week:
Breakfast

½ C oatmeal with berries and 1 T almond butter; 1 egg

2 eggs + 1 egg white omelet (or tofu scramble) with spinach, ¼ C cheese (or vegan cheese), 1 slice Ezekiel bread

Green smoothie (1/2 cup spinach, 1 cup almond milk, 1 banana, 1 scoop vanilla protein powder, all blended up)

Savory oatmeal; ½ C oatmeal cooked with 1 laughing cow cheese stirred in; topped with 2 egg whites and salsa

2 Kashi waffles with almond butter and low-sugar organic Jelly

Lunch

Mexican pizza; a flat out wrap topped with salsa, olives, shredded chicken and ¼ cup cheese; ½ cup black beans (bake for 10 minutes if possible, or microwave to heat up)

Turkey (or tempeh) on a pita with salad greens, mustard, ¼ cup cheese, 1 pear

Salad with deli turkey (or mix of beans and tofu), ¼ cup cheese (or vegan cheese) and veggie toppings of choice

Banana wrap; 1 banana sliced with 2 T AB in an Ezekiel wrap

Sub sandwich (6 inches, no cheese, no mayo) broth-based soup (or ½ can Amy's soup from home)

Grilled cheese sandwich (on Ezekiel with sliced tomatoes and spinach); ½ can Amy's soup

Leftover Salmon in a whole-grain wrap with greens and mustard; 1 apple

Dinner [Many of these are Cooking Light recipes and can be found online]

Greek burger with arugula tomato and feta

Green Chili Egg Casserole with a salad

Whole Wheat Penne with Eggplant and ricotta

White Chili

Shrimp Scampi with roasted asparagus

Walnut Crusted Salmon with Broccoli with orange sauce and 1 serving brown rice

Veggie-licious Chicken Soup and side of steamed mixed veggies

Snacks

1 Luna Bar or Larabar

One serving of Kashi crackers with 1 T peanut butter

¼ cup almonds with 1 serving dried fruit

1 bag organic popcorn sprinkled with cinnamon

One serving carrots with 1 T peanut butter

Protein pudding—1 cup yogurt, 1 scoop protein powder, frozen berries on top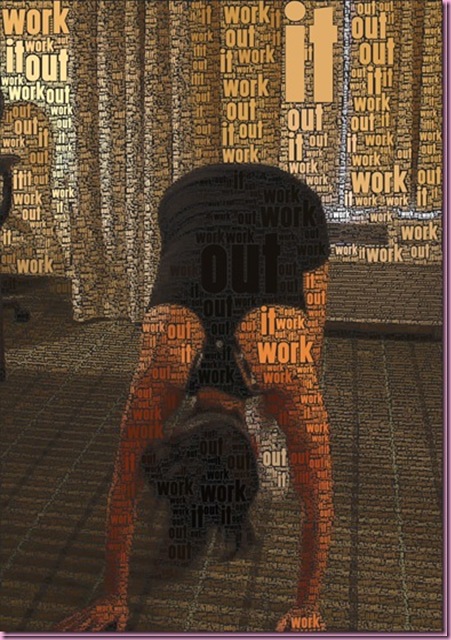 The workout plan:

We're going vintage Shape Up this week! This week of workouts is from last year's Summer Shape Up… and it's a doozy. For those of you who participated last year, you'll get to determine how much stronger you are this year and for those who are new to the Shape Up plan, it's something new to try out 🙂
These workouts include a mix of strength, flexibility and speed training and include a balance of gym, at-home, outdoor and weight workouts per your requests 🙂 There are also options to choose from each day, so you can mix and match to your liking.
For the Strength workouts: 3 sets of 12-15 reps for each exercise, unless otherwise specified. These can be done circuit-style (one set of each exercise and then repeat the entire circuit 3 times) or 3 consecutive sets with 15-30 seconds of rest before moving to the next exercise.
Day 1: Speed

Option 1: On the track or trail

– Run moderately for 5 minutes to warm up

-Sprint for 45 seconds

-Jog for 1 minute

–Burpees (2nd video on this page for the how-to) for 30 seconds

–Bench push-ups for 30 seconds (use bleachers or a tree)

-Jog 1 minute

–Walking lunges with knee lift 30 seconds

–Jump squats for 30 seconds

-Jog 1 minute

-Bench tricep dips for 30 seconds (use bleacher or do on the ground with legs bent or straight out in front)

-Jog 2 minutes

-Sprint for 45 seconds

–Squats and punch (jab!) for 45 seconds

–Mountain climbers for 45 seconds

-Jog or walk 2 minutes (easy)

-Sprint 1 minute

-Tricep dips 30 seconds

-Push ups 30 seconds

-Jog (easy!) 5 minutes

-Stretch and drink lots of water!!

Option 2: Take a spin class

Option 3: 30 minutes of SWEATY cardio

Day 2: Stretch

Option 1: Core Yoga #1 (20 minute podcast- free from YogaDownload.com) or Yoga DVD + 20 minutes moderate cardio of choice

Option 2: Take a power yoga or Bikram class

Option 3: Stretch class at your gym (or on your own) for 20 minutes + 20 minutes cardio of choice

Day 3: Strength (at home or gym)- Legs and Back

-5 minutes of low/moderate intensity cardio to warm up

– Wall sits (hold 30 to 45 sec)

–Calf raise on a step (to make it harder, hook one foot around the back of the opposite ankle and do one leg at a time)

–Stability ball Ys and Ts (hold light dumbbells)

–Cable hip abduction (use a resistance band if you're at home)

-20-30 minutes of low/moderate intensity cardio (bike, run, swim or elliptical—add in some hills but keep the level of exertion around a 6-7)

Day 4: Stretch

Option 1: Power Yoga #5 Podcast (20 minute- free from YogaDownload.com) or Yoga DVD + 20 minutes light cardio

Option 2: Power Yoga or Bikram Class

Option 3: Stretching on your own (20 minutes) + 20 minutes light cardio

Day 5: Speed

Option 1: High Intensity Interval Training (Run or on the bike- 1:30 recovery and 45 seconds of sprinting- 5 min warm up 15-20 min HIIT and 5 min cardio)

Option 2: Insanity Pure Cardio + Cardio Abs

Day 6: Strength (home or gym)- Arms and Abs

-5 minutes easy/moderate cardio of choice to warm up

–Diamond push-ups (to make these even more challenging, try them with your hands positioned on a BOSU ball)

–Shoulder burners-

Get into the plié position, arms straight out to the side shoulder height, and pulse your arms up and down for 30 seconds.
Stop pulsing, and immediately swing your arms to the front and back to the side. Forward and back for 30 seconds
Immediately take your arms and go directly up over your head so your fingertips touch and bring them back down to shoulder height for 30 seconds
Immediately take your arms out and do small reverse circles (small circles) – Keep your arms straight out for 30 seconds

–21s (with barbell or dumbbells)

-20-30 minutes moderate cardio of choice

-Stretch

Day 7: Rest– take it easy and chill
Enjoy the workouts and let me know how they go! 🙂
Happy training,
G
Something to think:
"Strength is Happiness. Strength is itself victory. In weakness and cowardice there is no happiness. When you wage a struggle, you might win or you might lose. But regardless of the short-term outcome, the very fact of your continuing to struggle is proof of your victory as a human being."

Daisaku Ikeda