Good morning! Happy new week to ya 🙂
I think we all woke up with a case of the "smushy face" over here.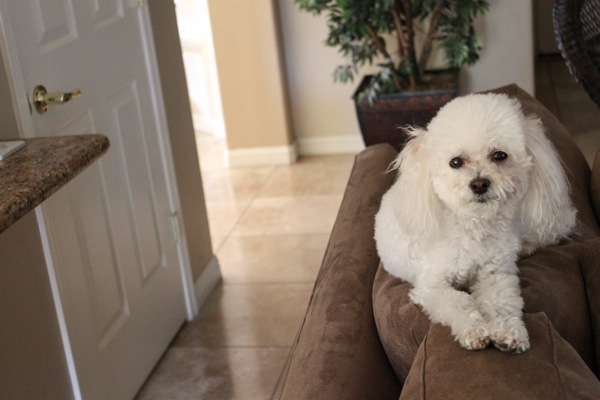 Sometimes when Bella wakes up, half of her face is smushed up and we'll call her smushy face.
I slept horribly last night. I have no idea if it was the wine or the sugar that gave me wicked nightmares, but I had a glass of wine with dinner, and after dominating the innards of two pieces of apple pie, I decided to top it off with a macaron before bed. The chocolate kept me awake, and when I finally crashed out, I dreamt that something awful happened to Bella right in front of Liv and myself. I woke up from the dream with tears all over my face… 
Breakfast: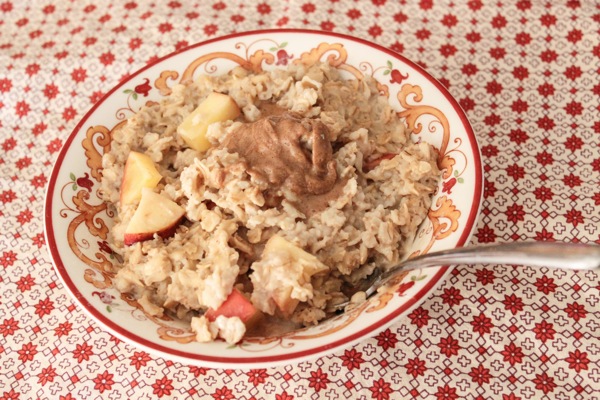 (oats with apple, almond butter and Sun Warrior- I made them and put them in the fridge to cool while Liv ate and we played for a while)
It was an amazing weekend. We had dinner at my dad's house to celebrate on Saturday night: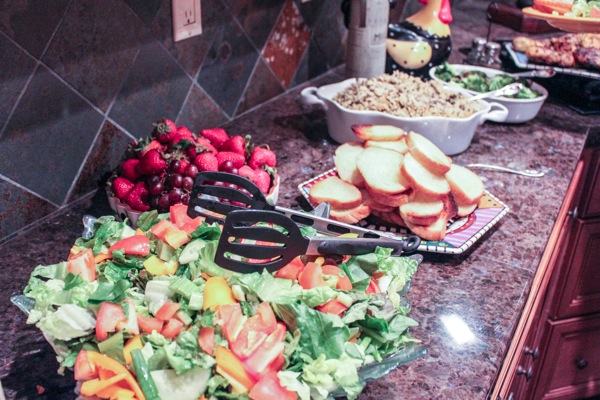 A gorgeous salad with peppers, tomato, celery, green onions and greens, fruit, bread, wild rice, sautéed mushrooms and broccoli, yellow chicken (my dad is the chicken master)
When we got home, the sunset after the monsoon was outta control.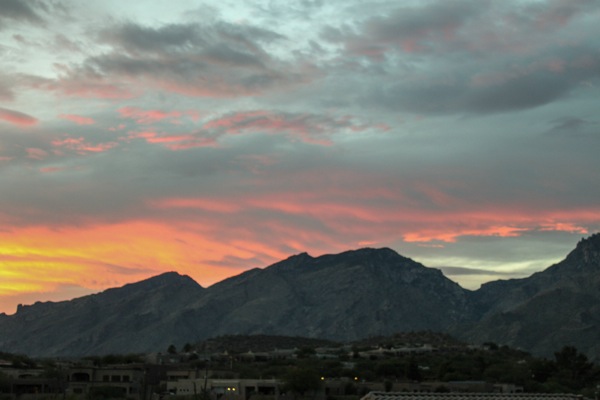 We went upstairs to take some pictures,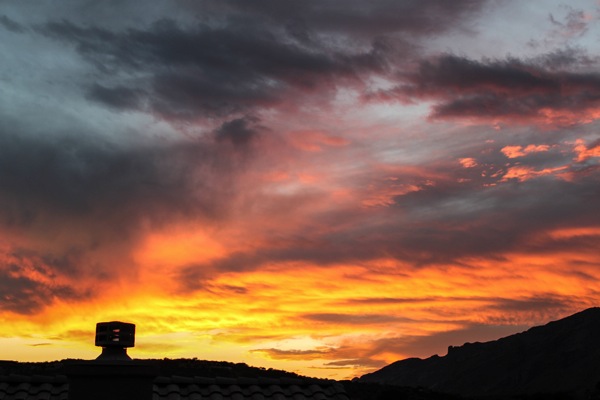 and then came back inside and took a video of Livi, who had been sleeping- she was snoring so peacefully (and adorably).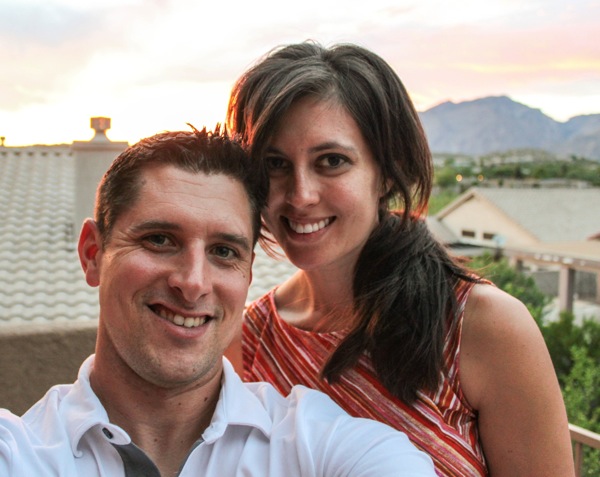 Messy post-teaching hair.
Everyone came over here for Father's Day dinner, and it was an awesome family celebration. Mom and nana made a ton of food -I contributed the twice-baked potatoes and wedge salads- and our house still smells like bacon. The Pilot has no prob with that 😉
I'm so excited that so many of you have been following the Summer Shape Up workouts and meal ideas this year! Please keep me updated on your progress by tweeting and checking in each morning- I love to hear your feedback and how everything is going.
On Mondays, I thought it would be fun to share some music for the workouts and our current power songs. Having a baller playlist always helps me to have a better workout- especially if there's a new song that I love.
I put together a little Spotify playlist to go with this week's workout. The Michael Buble song is for a cool down, just because I love it 😉
Any songs you're crazy about right now?
Be sure to check in here when you finish your week 2 workout and HIIT (15-20 min) for the day!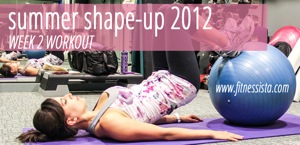 All of the workouts and meal plans for this year's Shape Up can be found on the intro post (along with the calendar), and I'll also add it to the Fitness page.
Hope you have a very happy Monday!
xoxo,
Gina