Hi friends! How's the day going?? Hope you're having a wonderful morning! Since I'm getting things ready for travel today, I thought it would be a fun time for a little survey. I first saw this one on my lovely friend Julie's blog.
I always enjoy reading these, and love hearing more about you, too, if you want to answer some of the questions in the comments section. 🙂
A – Age: 30.
B – Biggest Fear: Flying, driving over the Coronado Bridge, and dinosaurs.
C – Current Time: 3:26pm
D – Drink You Had Last: sparkling water. All day erryday.
E – Easiest Person To Talk To: Tom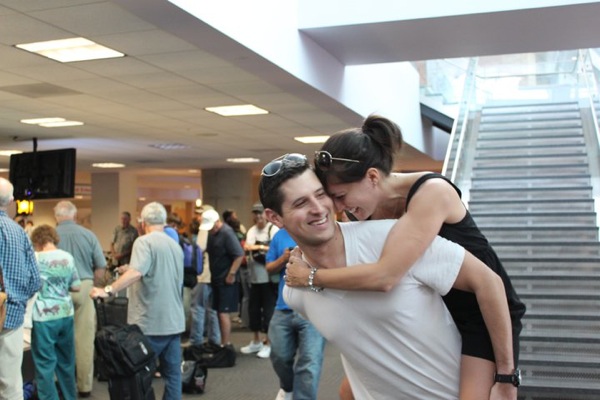 F – Favorite Song: There are so many, but my #1 all-time fave is "Come On Eileen" (the Save Ferris version). "Home" by Michael Buble is a close second.
G – Grossest Memory: Thumbgate 2014. The aftermath of our kitchen and porch were pretty gnarly. (Apparently cuts to the tendon bleed a lot.)
H – Hometown: I was born in Tucson AZ, which will always have my heart because the fam is there! We've moved quite a bit -I've lived in Fayetteville, NC, Valdosta, GA, Orlando, FL and Tucson- but we now live in San Diego, which we love. I'm ok staying here as long as we can.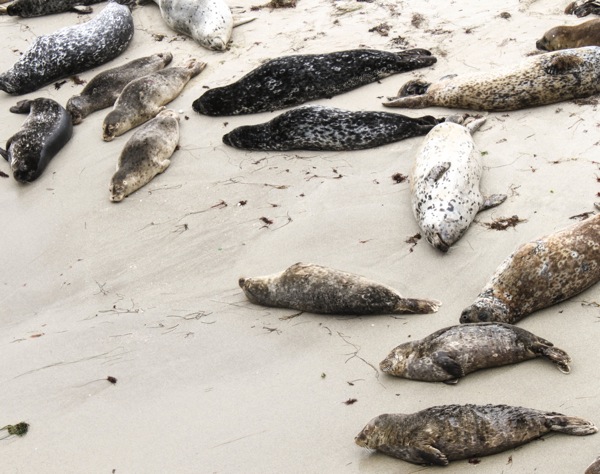 I – In Love With: Tom, Livi, her baby sister, Bella and Caroline.
J – Jealous Of: the fact that the Pilot can eat a dozen doughnuts and it just adds another chisel to his abs. Life isn't fair sometimes.
K – Kindest Person You Know: My nana. She is an angel.
L – Longest Relationship: The Pilot! Our 10-year date-iversary is this year.
M – Middle Name: Marie
N – Number of Siblings: Four (all boys!)
O – One Wish: for a safe, healthy baby and delivery.
P – Person You Spoke To On The Phone Last: My brother Kyle.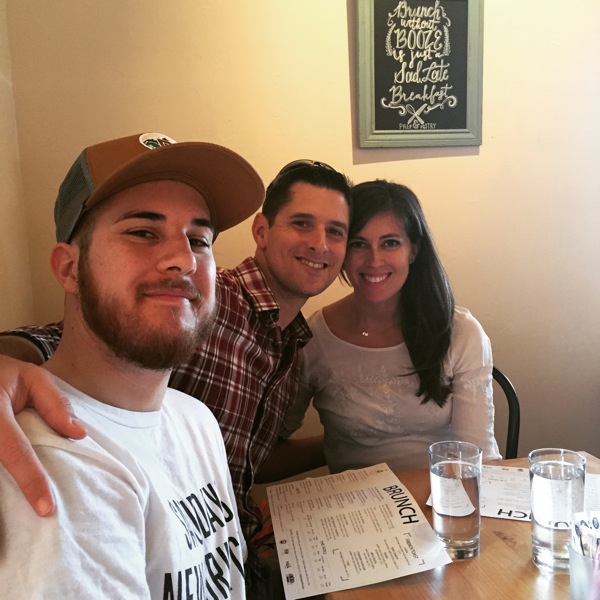 Q – Question You're Always Asked: "How many months pregnant are you?" and "How long are you going to be teaching?"
R – Reason To Smile: baby kicks are the best. Ignore me while I walk around rubbing my belly and smiling like a goober.
S – Song You Last Sang: "Bad Blood" by T Swift with Livi. She knows the words better than I do haha.
T – Time You Woke Up: 8 a.m., groggily, with a sleeping Livi next to me. She crawls into bed sometime early in the morning and crashes back out. If I don't teach early, I sleep in with her. I'm enjoying it for as long as I can, until October when sleep becomes a beautiful memory for a few months. 😉
U – Underwear Color: Grey
V – Vacation Destination: Italy. I ask the Pilot if we can go back basically every day.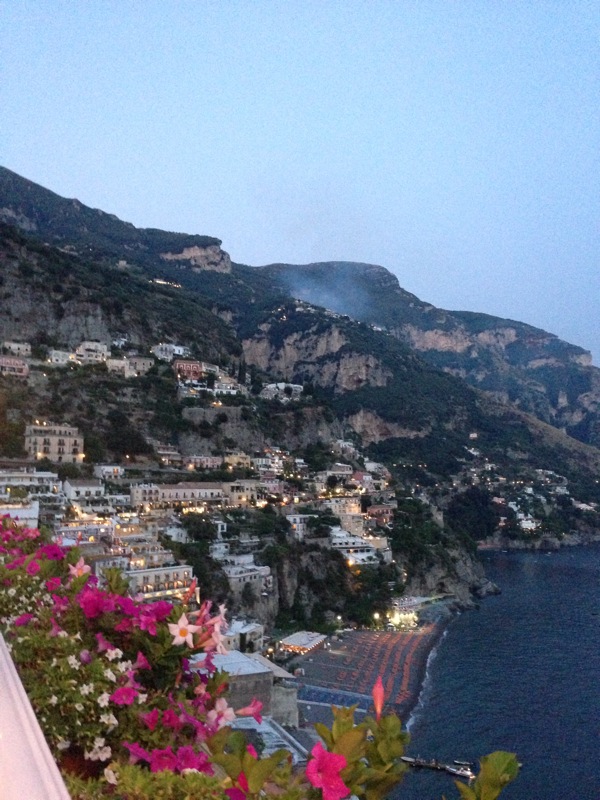 W – Worst Habit: This isn't really a "habit" but I do it so often that I guess it is: stubbing my right pinky toe. It looks totally different from the rest of my (already iffy dancer's) toes. The Pilot jokes that I should have it taken off. It's just in the way anyway.
X – X-Rays You've Had: Mostly dental x-rays, but I've also had chest (to check for Tuberculosis because I refused the needle prick test) and thumb.
Y – Your Favorite Food: Egg burritos, chocolate and wine. (Wine, I miss you.)
Z – Zodiac Sign: Scorpio!
Your turn! I always love hearing more about you and what you're up to.
What's one wish you have right now?
Favorite food?
Worst habit?
and vacation destination??
Have a great morning and I'll see ya later today!
xoxo
Gina