Hey guys! How's your day been?
I have been a CLEANING MACHINE– lurve a sparkly casa 🙂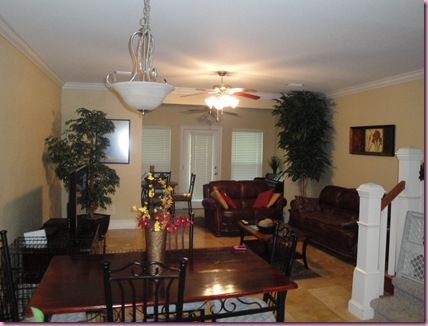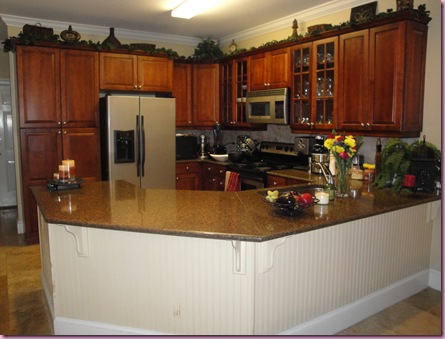 The puppers watched idly as I swiffered and dusted.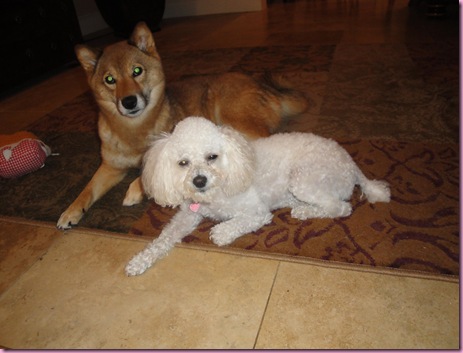 (Haha see Viesa's fried chicken basket toy?? She loves that thing)
I also busted out the chef's knives to get the rest of the prep work done for tonight,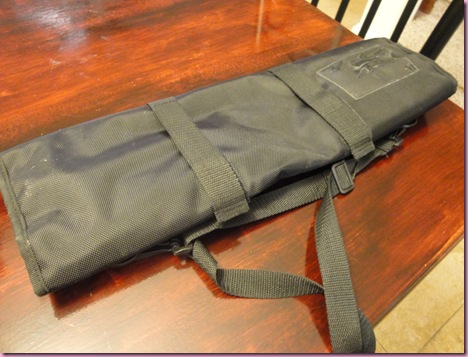 which makes me reminiscent of these days…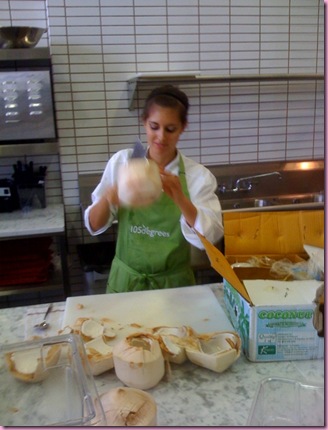 minus all of the times I cut myself chopping things at 105degrees 😉
Here's a pic of the raw calamari before breading it and putting it into the dehydrator to crispify.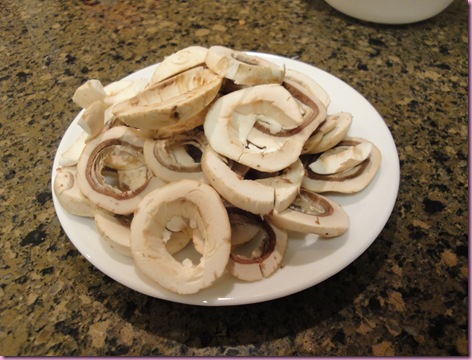 It's mushrooms!!! (MUSHROOM! MUSHROOM!)
Not raw fish… I don't think I could roll like that. Or even find a non-sushi fish in Valdosta that I would be comfortable eating raw 😉
Some random eats:
Juice action: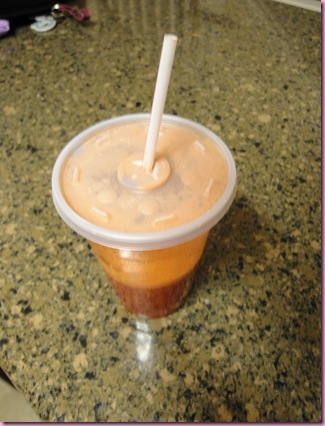 Almond butter + jelly (1/2 a piece came off when I was chiseling off a piece of frozen millet. It was destiny)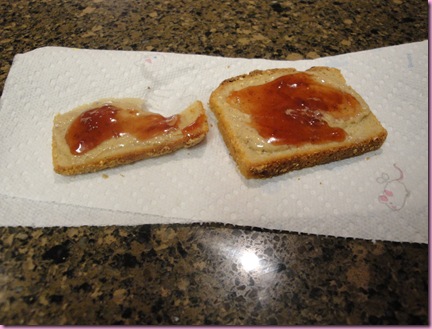 Salad beast: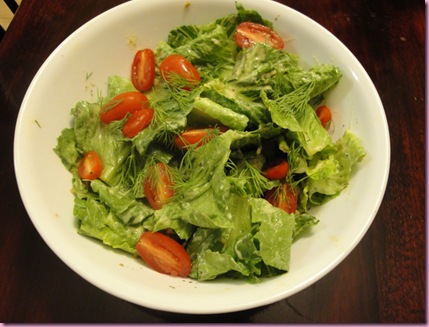 This morning's yoga practice started this day off on such a *good* note- I've felt extra mellow all day. Why haven't I had yoga in my life recently?? No idea, but it's back now 🙂
Time to shower my stinky face and get dressed.
See ya with a girls night re-cap 😀
xoxo,
Gina
Something to do: Last chance to hit up the Garlic Gold Sale! You get 8 shakers for $21 (4 different flavors) – it ends tonight. Thank you so much to those of you who have gotten in on the garlicky action <3
Something else to do: Please leave a comment with your blog address if you'd like. (edited to say: omit the "www" if ya can, it will keep your comment from going into the spam folder. For example, fitnessista.com instead of www.fitnessista.com) I deleted my blogroll -it was cluttering the side of my blog and I want to increase it- and will be creating a new blogroll on its own page. I won't be able to add all of the URLs that you guys post (there are so many blogs out there!) but I would love reminders of my favorites and can't wait to check out some new ones.