Hey hey hey 🙂 Hope you're all having a great day! I loved reading about your workout plans for the week. As expected, ya'll are quite the gym monkeys- I love it 🙂
I started mine off with a giant organic Fuji apple and a walk with the puppers on the base trail.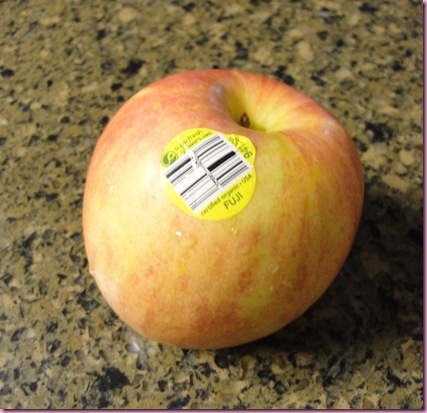 We walked for a half hour and it was beautiful. The weather was perfect and walking the fur babies on the trail is so peaceful!
Have I mentioned before that Viesa is afraid of life??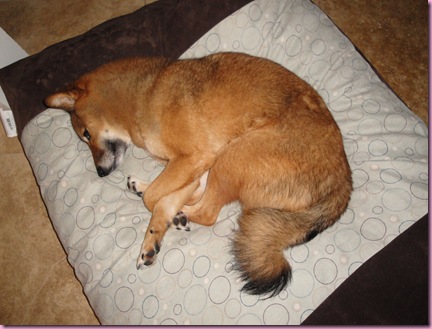 Well one small noise, a garbage truck, postman or stranger, and she tries to escape and head home. It's taken an excellent harness, lots of discipline (and ignoring her when she does it), and she's gotten much better, but one thing has stayed the same: she loves the base trail. She seems so confident out there and can actually run around without being a scaredy Shiba. So I'm making it a goal that since the weather is nicer, I'm going to drive the puppers to base to walk them more often. Rule #76: No excuses, play like a champion.
When we got back to the casa, it was bfast time and my savory tooth came a-knockin'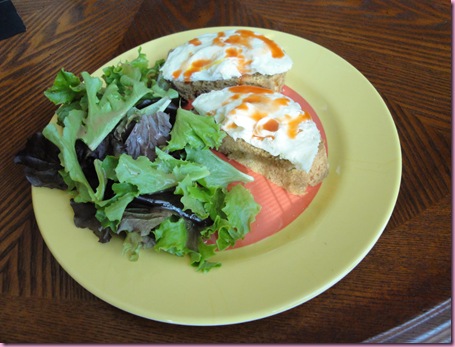 Usually in the morning, I crave sweet but today I wanted spicy and savory.  2 egg white puffs with Texas Pete on top of Babycakes cornbread (awesome cookbook), with an organic salad and balsamic. Face rocking.
I went up to the yoga room to do 60 minutes of the Shiva Rea DVD but after a half hour, I did my own thang. Rolled on the foam roller, practiced my favorite poses (balancing half moon, tripod headstand, crow, dancer, toppling tree into standing splits), with 6 glorious minutes of savasana at the end.
For lonchi, I busted out the chia seeds and made a scrumptious mesquite chia pudding.
-1/4 C chia seeds
-1 T Sun Warrior vanilla
-1 T mesquite
-1 t vanilla
-1 C fresh almond milk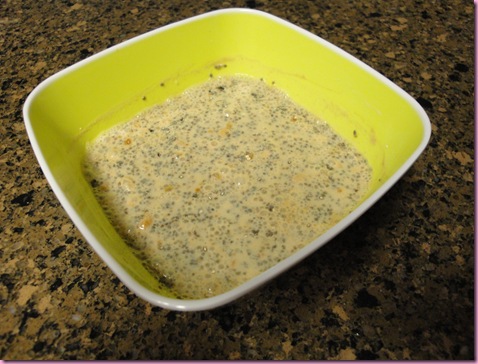 Topped with:
-1/2 sliced banana
-1/2 T almond butter
-cinnamon
-foodgasms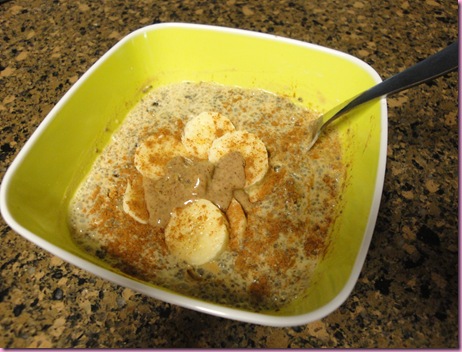 Perfection.
I just got back from a training appointment and am about to rub some Biofreeze on the ol' knee and *attempt* to go on my first run post-half marathon. Hopefully it will be pain-free… if not, I'll have a lovely walk sesh 🙂
Hope you have a wonderful night and I'll see ya in the morning with that Zumba video.
xoxo,
Gina
Today's workout jam: "United State of Pop 2009" DJ Earworm (a bloggy suggested this one to me before the half marathon, and I LOVE it)
Happy Blogiversary to my lovely friend, Jenn! <3