Hi friends! How are you? Hope you've had a wonderful day so far <3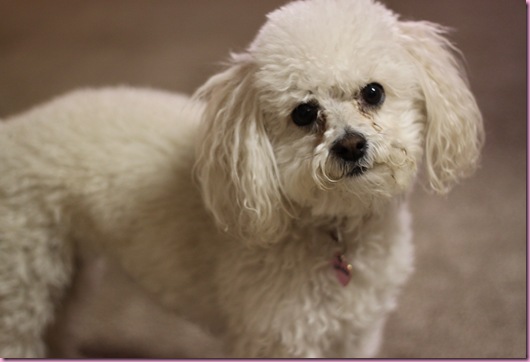 I got a job today!! Remember the interview I had last week? I was starting to get a little worried because I hadn't heard anything, but today they called me in to meet the other instructors and fill out paperwork. I am so, so fortunate to be on a team with some of the best instructors in Arizona and teach at a resort with a fabulous mission. Today, I received my name tag and everything, tomorrow, I get to do Operation Golden Flow (a drug test) and then everything should be GTG for next week 🙂 Teaching at a health resort of this caliber will make me a much stronger instructor- I'll be expected to be able to teach almost all of the classes they offer! I'm really excited 😀
Some recent snackage: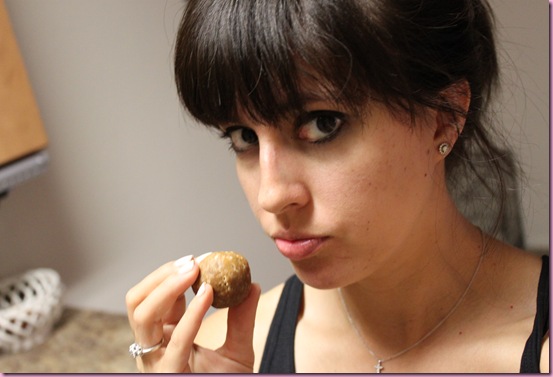 (you can never have enough ballz)
Berry Chocolate and Coffee smoothie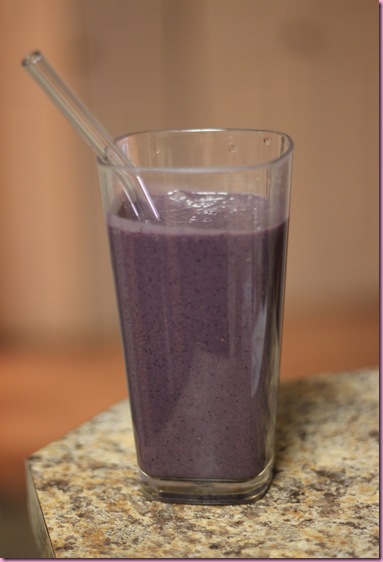 (1 C almond milk, 1 scoop Sun Warrior, 1/2 banana, blueberries, raw cacao powder and decaf espresso powder)
Not quite a salad beast, but a mere salad: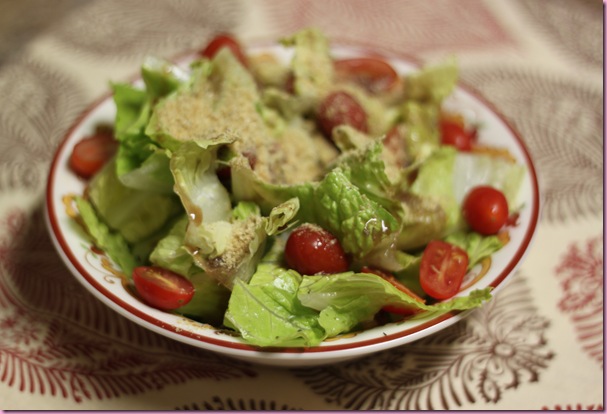 (Romaine, tomatoes, balsamic and flax- flax is my new fave salad topping)
Organic yam and black beans: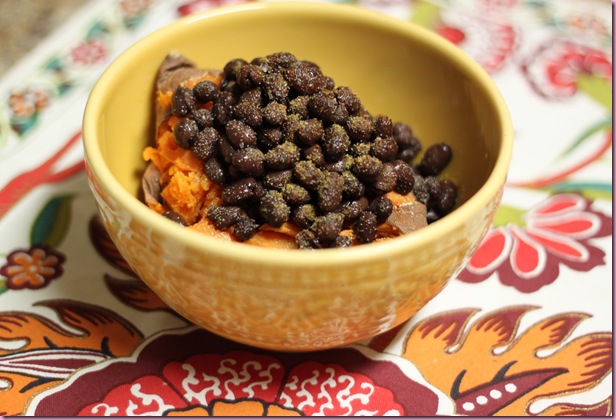 with cumin, garlic powder, cayenne and sea salt.
So today, a tweep drew my attention to the NY Times article entitled "Is Sugar Toxic?"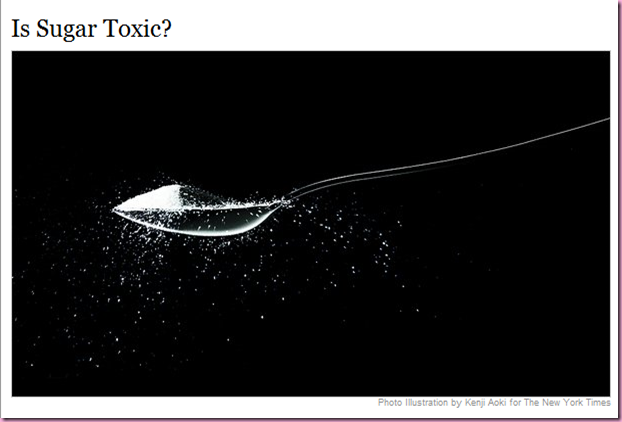 Source
In the article, the author discusses Robert Lustig's popular lecture on sugar, and the fact the he deems sugar evil, addictive and similar to drugs or alcohol. According to the author, sugar is the main cause for obesity and disease in our culture, which I agree with 100%. In the article, the metabolic processes for sugar are discussed- I found it especially interesting that sugar from a potato or slice of bread, which is glucose, and the caloric equivalent of sugar, a mix of glucose and fructose, are processed differently by the body.
I won't do a full-up synopsis for the bloggy, because I do think the article is worth a read, but I was asked for my favorite non-sugar ways to sweeten my food:
– Usually, I think food tastes pretty dang fantastic on its own. Fruit and vegetables really are nature's candy and if we can get to the point where our taste buds are no longer warped (by slowly decreasing the amount of sugar we use to flavor them) we'll be able to enjoy their natural sweetness.
-If I do need a little extra sweet, here's what I'll opt for in lieu of white sugar: organic raw honey, pure maple syrup, dates and Stevia. A little goes a long way and I'll find that you usually won't need that much. Fruit is also a fun way to sweeten food- bananas, pears, tropical fruit and apples (or applesauce) are especially sweet.
-Spices > sugar. If I can add a spice (like cinnamon or nutmeg!) instead of sugar, I'll usually roll with that.
-My prob is when it comes to baking. Even when I make vegan treats, I'll use Sucanat (non-refined cane sugar.. but still sugar), and often organic white sugar and brown sugar. [Random nerd alert: while I'm baking, the Pilot and I will yell to each other "Don't forget the sugahhhhhhhhhhh!" in a high-pitched British accent. I have no idea where it came from] To me, baking with Stevia isn't worth it –it tastes like death when it's baked, and if I want a treat, I want a TREAT- and I have yet to find a natural and healthy substitute that still tastes great. This is where I think moderation is extremely important. Sugar, and it's evil cousin high fructose corn syrup, are in SO many packaged foods. As long as we keep an eye on our intake and determine when it's worth it, I don't think there's any reason to go crazy about it.
What's your sweetener of choice? Any tips to combat the sugar monster?
Well friends, I'm off to Zumba- I'm taking my little bro for his first time!
See ya in the morning <3
xoxo
Gina
Just for fun:
Our goat dreams have possibly been crushed because we're pretty sure our new homeowner's association won't allow a goat :/
Maybe I could get a penguin instead?