Today was a pretty wonderful and normal Tuesday. It's hard to believe it's Livi's last day of being one! We spent it hanging out at home in our jammies, enjoying a walk around Coscto with nana -eating all the samples- and some mini cupcakes.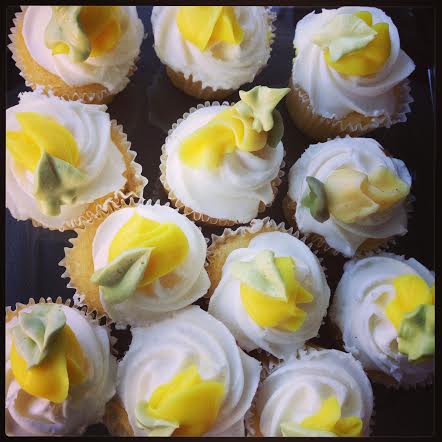 I have to show you guys a pic of last night's dinner: the Italian Wonderpot!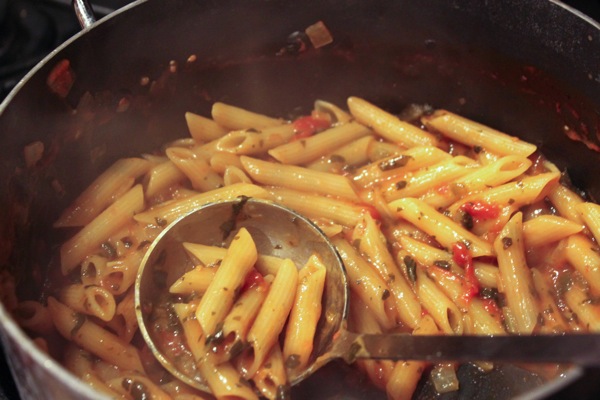 (This is why I usually don't take dinner pictures. Bad kitchen lighting, and it goes from stove to plate to face)
I saw this on Pinterest and was pretty stoked with its simplicity. You grab a pot, add a bunch of ingredients, pasta, broth, boil and boom. It was INSANE.
The ingredients were garlic, onion, tomatoes, spinach, oregano, basil, pasta and broth, topped with goat cheese and red pepper flakes. As the pasta cooked, the sauce thickened and was soaked up by the pasta (so it wasn't swimming in sauce when it was finished cooking). I made some garlic bread to go along with it, and it was a perfect 15-minute meal. Livi and the Pilot loved it, too.
The best part about this meal was that even with the quick amount of time, it still tasted like something restaurant-quality. It wasn't the least bit bland with so many bold flavors and aromatics. Initially I thought it would be fun to play around with this recipe and try a new combo in the future, but nope. It's perfect as is.
Since I've been on a huge juice kick for the past couple of months, I've had some requests for a juicing post. Please keep in mind that everything I've done has been on an experimental basis -aka a whole bell pepper will not make your juice taste delicious- and I've learned some tricks along the way.
My juicer is a Jack LaLanne power juicer (<–the newer version), which was gifted to me by my lovely friend HEABy about 4 years ago. She said she didn't want it anyone and asked it I'd like it, and I've been using it ever since! It speaks pretty highly about the quality of the juicer, which I've also seen at Costco and Tarjay.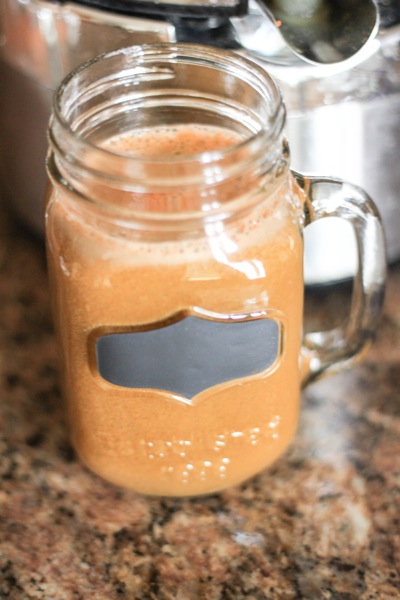 Why juice?
Juicing a great option to get in high levels of nutrients and antioxidants without the added digestion process of fiber. Yes, fiber is more filling (and many Americans don't get enough fiber), but by juicing, you're able to consume quite a few fruits and veggies without actually having to chew them. The nutrients are quickly absorbed into the bloodstream through the juice, and can also provide a lovely boost of energy.
Since you're getting many of the nutrients you'd receive from the whole fruit or veggie, fresh juices can be helpful in boosting the body's immune system, protecting against cardiovascular disease, reducing inflammation, and guarding against cellular damage (source).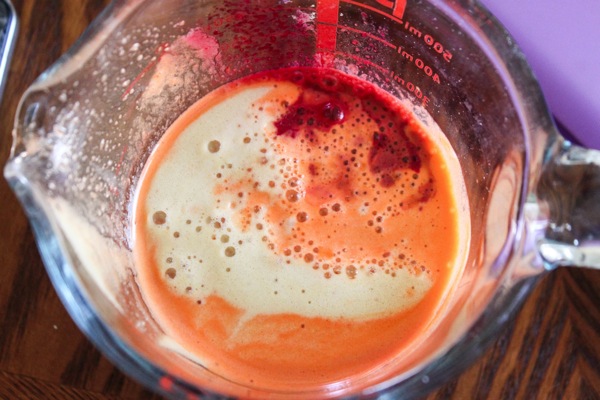 This does not mean you can totally skip out on consuming fruits and vegetables if you enjoy juice 😉 Think of them as an added bonus for nutrient intake instead of depending on them.
Some benefits of juicing:
-It's customizable. You pick the combos you love!
-It's can be less expensive than buying juices from the store
-It tastes wonderful
-You'll get the benefits listed above from increasing the amount of plant-based nutrients in your diet
Livi goes crazy for them; a definite "pro" when she only wants to eat Annie's Bunnies that day….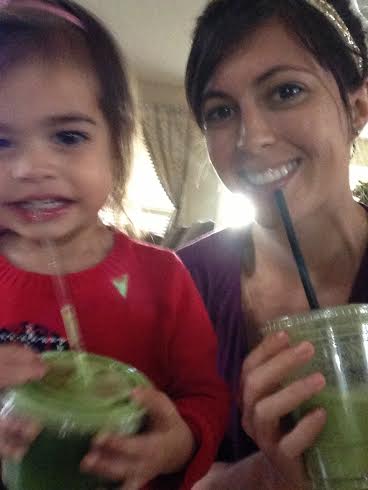 Some cons:
-The fiber is removed, along with the nutrient-dense skin. You could always add a little bit of the pulp back into your juice, or use it for cooking. I've made some muffins using the carrot pulp, and have also "enjoyed" (ok, it was kind of gnarly) the veggie pulp as a slaw, but in reality, most of it ends up in the garbage disposal. Another reason why I'd love to compost, but alas, our cacti here doesn't seem to need it 😉
-Cleaning the juicer! I think the thought of cleaning the juicer is worst that the act itself, but usually I have to bribe myself to clean it. I tell myself I can't have my juice until the juicer is washed, and it works. Reality: cleaning the juicer takes a maximum of two minutes, and I cheat and put some parts in the dishwasher.
-Difficult to make in advance. This is why cold-pressed store-bought juices are convenient, since many homemade juices tend to lose their nutrients quickly. I've read in juicing books that it's advantageous to sip up within 30 minutes of preparing the juice.
-Can be expensive. It's more economical to juice at home, but sometimes when buying organic produce, it can still be costly. Usually I'll get our juice produce at the farmer's market, Trader Joe's or Costco (<– bulk organic carrots, spinach and apples).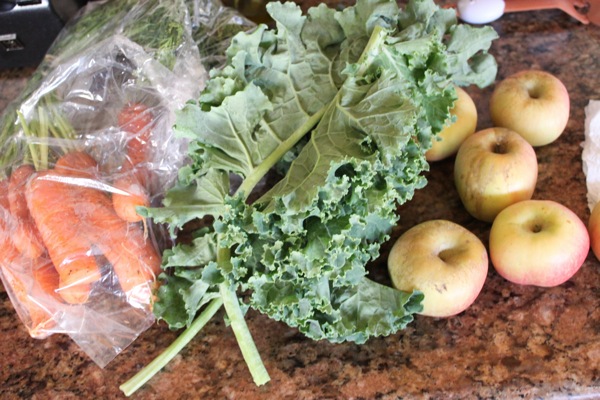 Some of my favorite juice combos:
(play around with the ratios to see how much you like of each ingredient. I like to go sweeter with fruit first and then my neutral flavors like cucumber and then the veggies)
Carrot, apple, beet, ginger
Green apple, spinach, parsley, lemon
Pear, cucumber, lemon, kale
Pineapple, kale, ginger
Coconut water infusion: juice 1 cup pineapple, 1/2 lime, palmful of fresh mint leaves and add 1 cup fresh coconut water
and store-bought varieties: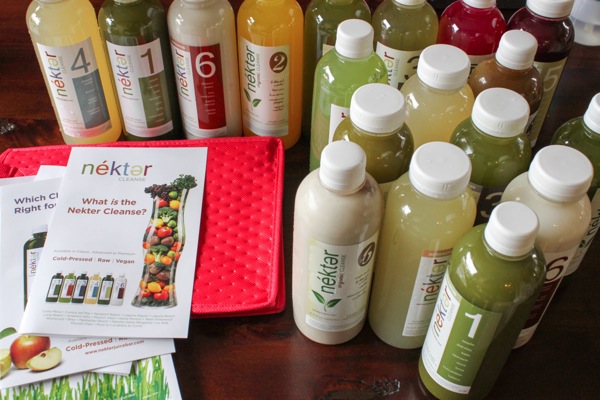 Evolution fresh
Suja
Do you juice at home? If so, what's your favorite combo? Do you notice a difference when you drink fresh juice? I notice that my skin is always has a little more life, and I feel energized from the extra nutrients. My current favorite combo is green apple, spinach, cucumber, carrot, lemon and ginger. Any juices you DIDN'T like? I tried this healthy shot from Whole Foods (lime, garlic, ginger, death) and it was the first thing I consumed that morning. My friend Ashley witnessed the hilarity/sadness that ensued.. nothing could chase that down fast enough. 😉
More:
Have a lovely night!
xoxo
Gina