The Final Countdown: WSU Week 4
Hey friends! How are you? Hope you had a happy Monday!
Did you watch the Superbowl?
I most certainly didn't 😉 However, I enjoyed snippets of: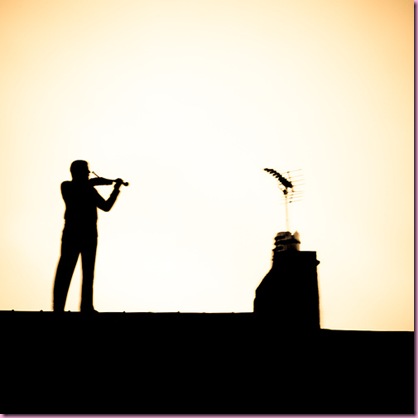 Source
-Fiddler on the Roof
-Dallas Cowboys Cheerleaders
-Sex and the City and
-Glee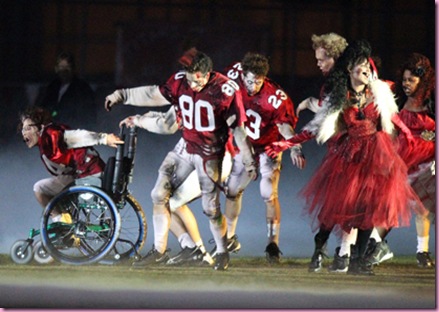 Source
while I worked 😀
There was also a little project I got asked to do involving VINTAGE HAIR-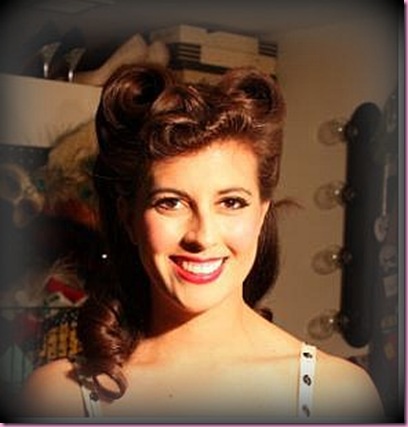 So fun 🙂
I came back to the casa, did a ton of catch-up work from last week (going on vacay threw me off a little!),
made macaroons for the giveaway winners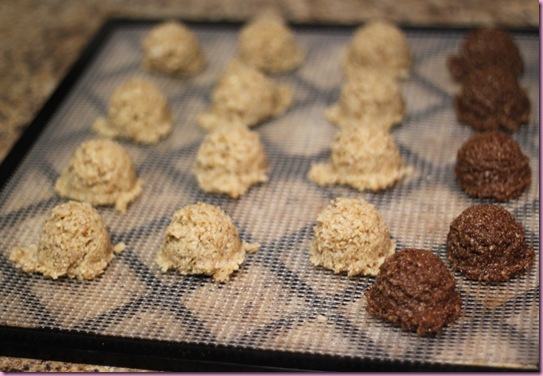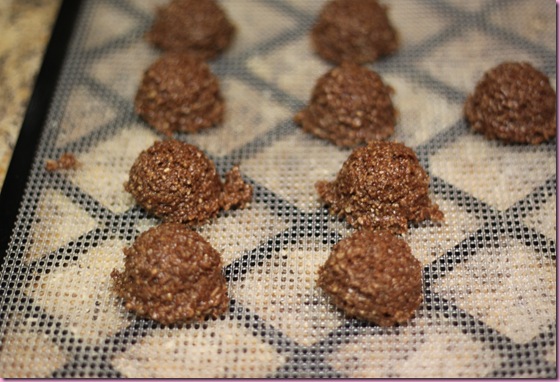 a salad beast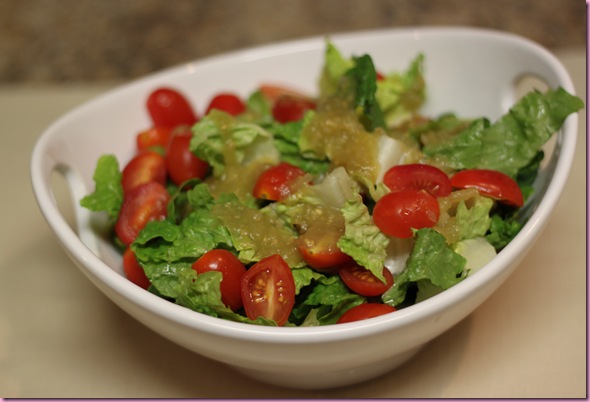 (Amy's frijoles, avocado, romaine, tomatoes and green salsa)
and put together this little blog post 🙂
_____________________________________________________________________________________
This is the LAST WEEK of the WSU! Mayjah congrats and high fives to those of you who have stuck with it so far. I hope you're seeing some amazing results and newfound energy from the program 🙂 From what I hear, ya'll have been rocking it out and I'm so proud of all of you <3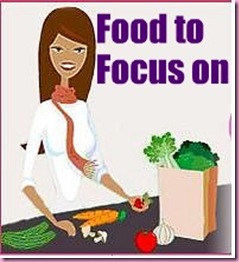 Smart carbs:
-100% whole wheat bread/pita/pasta (Hodgson's Mill and Ezekiel products are great)
    -sweet potatoes and other starchy veggies like peas, corn, squash
    -whole grains: brown rice, quinoa, millet, barley, wheat berries, oats
    – beans and legumes
    -fruit (raw, canned in its own juice, dried with NO added sugar)
    -all veggies
Lean proteins:
    -organic deli meat (look at for lower sodium choices)
    -fat free or nonfat milk or dairy products (almond or hemp milk is great, too)
    -boneless, skinless chicken breast or thighs
    -extra lean ground beef/ground turkey
    -fish: salmon, tilapia, halibut, mahi mahi, tuna, shrimp, crab
    -beans and legumes
    -eggs and eggs whites  
    -nut butter (max 2 tbs per day with NO added sugar- ingredients should be nuts and (optional) salt. That's it)
    -dark green leafy veggies (romaine, collards, spinach, kale)
    -protein powder (whey, soy, brown rice, hemp)
    -nuts and seeds (unsalted)
Healthy fats:
    –Extra virgin olive oil, coconut oil, canola oil
    -eggs (use the yolk)
    -Fish: salmon, tuna, halibut, mahi mahi
    -lowfat dairy
    -Nuts and seeds: aim for raw, unsalted
    -avocados (1/4 avocado is one serving)
Drinks:
-Coffee (with Stevia and fatfree/nonfat milk or vegan milk), unsweetened tea, WATER (8 glasses per day), red wine (5 oz per day) instead of a second snack
Condiments:
–Annie's ketchup
-mustard
-balsamic vinegar/rice wine vinegar/red wine vinegar
-Salad dressing (make sure to measure and choose ones without weird ingredients– better yet, make your own with lemon juice, olive oil, garlic, salt and pepper or balsamic vinegar with olive oil, garlic, salt and pepper)
-salsa and hot sauce
-hummus
*Remember, what we look like is 80% nutrition, 10% genetics and 10% exercise.
*To cook, always pan sear, bake, roast or grill with a little bit of extra virgin olive oil, organic butter, nonstick spray, coconut oil or canola oil
From the first 3 weeks, I figured that you guys have made positive changes to your eats and found a method that works for you. So instead of putting meal ideas for this week, I thought one simple goal would be fun for the last week:

–A salad beast a day!
After writing *my manifesto* quite a few of you emailed/tweeted saying that your new goal is to have a salad beast a day. Let's do it! 😀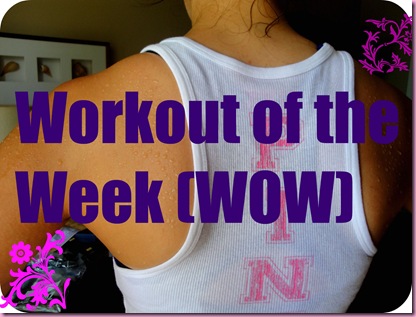 WOW (Workout of the Week!):
This week's workout is bumped-up version of Week 2- a track workout with no rest in between sets. Cold outside? No worries- you can do this on an indoor track, or on the treadmill… Hop off to the side to do your strength moves, then get right back on. Don't worry about fellow gym-goers looking at you funny- everyone is too focused on their own workout to care what you're doing.
Complete this workout 3x this week, on non-consecutive days. On the days you don't circuit train, take a class you love, do some steady state cardio (30-45 minutes) or active recovery. Make sure to give your body at least one day of active rest each week (walking the dog, easy yoga, nothing too strenuous).
*The entire workout should take 30 minutes-ish.
*All you need is yourself, a pair of dumbbells (or water bottles… or soup cans), and a way to run – an elliptical or stationary bike is a perfect substitute for the cardio portion. No excuses, play like a champion

| | |
| --- | --- |
| Warm up | 5 minutes |
| Walking lunges with knee lift | 1 minute |
| Sprint | 1 minute |
| Push-up to side plank; switch | 1 minute |
| Jog | 3 minutes |
| Sprint | 45 seconds |
| Squat (15x), pulse (15x) | 1 minute |
| Burpees (try a more challenging variation from the video if you'd like) | 1 minute |
| One arm tricep dips | 1 minute |
| Reverse plank (lift one leg for 15 seconds and switch to make it more challenging) | 30 seconds |
| Jog | 2 minutes |
| Clean and press | 1 minute |
| Deadlift to high pull | 1 minute |
| Jog | 2 minutes |
| Sprint | 45 seconds |
| Hammer curls | 1 minute |
| Calf raises (Raise for 15; hold up as high as you can for 15; repeat twice) | 1 minute |
| Jog | 45 seconds |
| Sprint | 30 seconds |
| Jog | 1 minute |
| Sprint | 1 minute |
| Jog | 1 minute |
| Cool down | 5 minutes |
| Stretch |   |
Please leave a comment here each time you finish the workout! I love to hear your feedback and this way we can cheer each other on!!
I'm off to the car dealership because there's a nail in my tire :/
Have a lovely day and I'll see ya later with an amazing goodie package that came this weekend 😀
xoxo
Gina
Today's workout jam: "One Day" Matisyahu (perfection for heavy climbs)