The food in Italy + some tips
Hi friends! Just in case you're sick of my Italy recaps (Rome + Positano + some pics) here's the very last one: the food! The food in Italy really needed its own post. It's from another world and unlike anything I've ever experienced. Like our tour guide said when we asked for a pizza recommendation: "Everything is good, and there's also the best. But everything is good."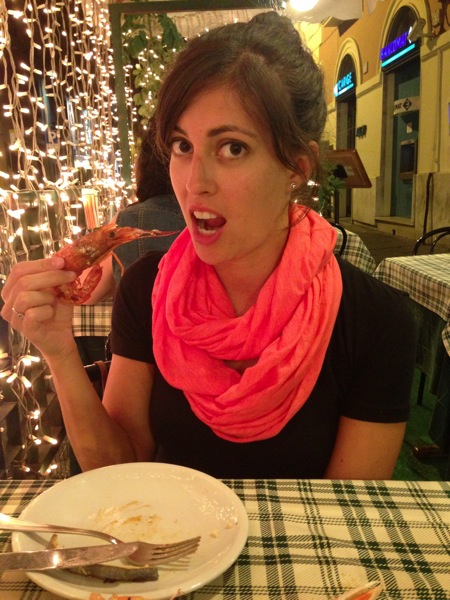 I like to think we ate our way through Italy -it's how we like to spend most of our vacations- trying out all of the local and authentic menu options. Gelato, pizza, pasta, seafood, bread, salad, appetizers…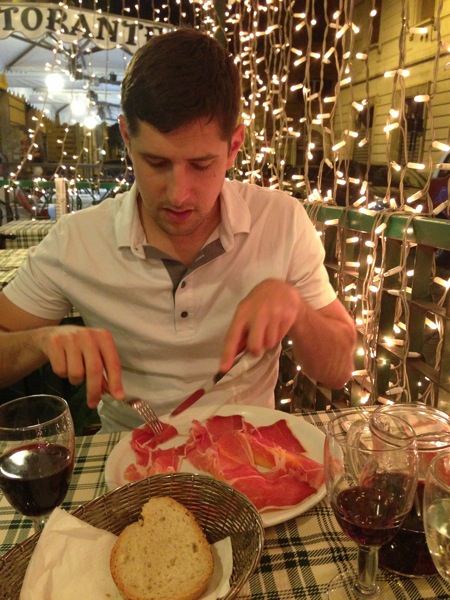 Some of the things I noticed:
-The ingredients were so fresh. The tomatoes and olives were my favorites, and tomatoes aren't something that usually stand out to me. The tomatoes we ate while we were there tasted like they came from someone's garden, and I couldn't leave a single one left on my plate.
-Like I mentioned before, many of the meals were extremely simple: not overly garnished or seasoned. A few large herbs were placed on the pizza, but the sauce looked like very plain, yet very fresh, tomato sauce. They truly let the quality of the ingredients shine, instead of covering them up with too many spices or extra components.
-The pasta is definitely al dente. I'm not a huge pasta fan in general -I avoid gluten for the most part because too much hurts my stomach and makes me bloated- but it was worth it for Italian pasta. The noodles weren't mushy in the least -almost crisp- and the sauces were hearty.
-Each meal was an event. There's the appetizer, pasta course, entree, maybe a second entree, and dessert. Even when we ordered the full-course meal, we were often surprised by extras from the server and chef, like a huge plate of mussels in savory broth with bread, or with dessert: some biscotti and Limoncello. Something that also surprised me was that the courses were reasonable portions; not super-sized but the perfect amount to feel satisfied.
-No grease. I ate a lot of technically "heavy" food, and didn't get sick until the last night (which I think had more to do with the fact that it was nighttime in Naples and we got temporarily locked in an ATM building). Even the fried selections were lightly breaded and not greasy in the least.
-Our hotels had a complimentary continental breakfast, and the best one was at the Marcella Royal Hotel in Rome. Continental breakfast in the US usually consists of sad pastries, sad eggs, coffee and maybe a waffle-maker. At this hotel, it was a variety of pastries (many of which were stuffed with Nutella), eggs, bacon, deli meats, cheeses, fruit salad, breads + spreads, cereal and coffee.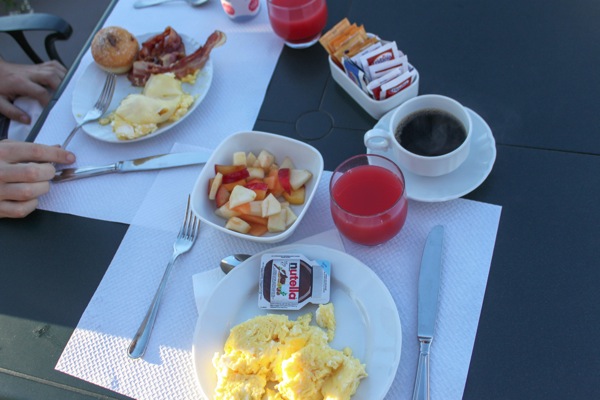 (Fresh blood orange juice every morning! SO good)
-The coffee in Italy is insane. Everyone drinks espresso, and "coffee" is actually just a cafe Americano (watered down espresso). It's more common to see people drinking espresso in the morning (not so much as all day, like we do in the US) and while breakfast and lunch are lighter, dinner is a HUGE meal.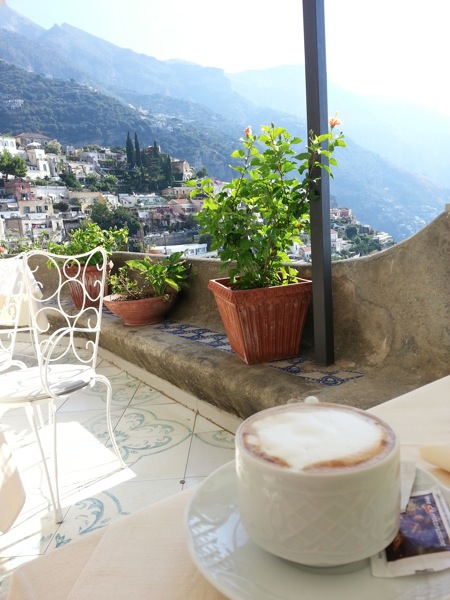 Restaurants we enjoyed: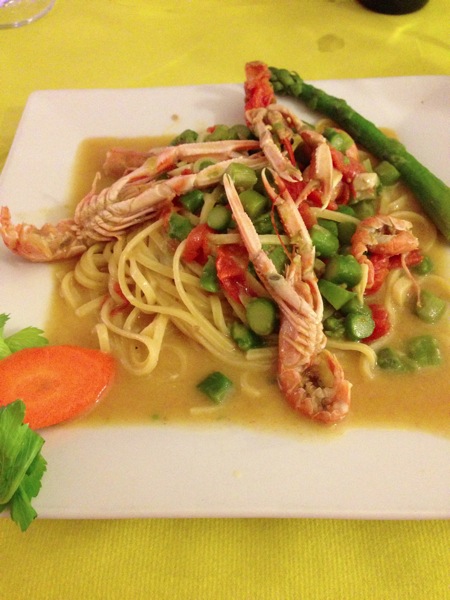 ROME:
-Terraza Barberini: this is on the second story and overlooks the city street. The night we were there, they didn't have an official menu, so we went off what the server suggested. It was a beautiful first full meal in Rome
-Restaurante Gusto Pinto: this was suggested by the concierge at our hotel and was my favorite Rome dinner. We got all courses for this meal, and the mussels were especially fantastic
-There was another restaurant we really loved, but couldn't find the name online. It was across the street from our hotel (Marcella on Flavia) and was surrounded by twinkly lights. Here's the pasta that I was moaning while eating: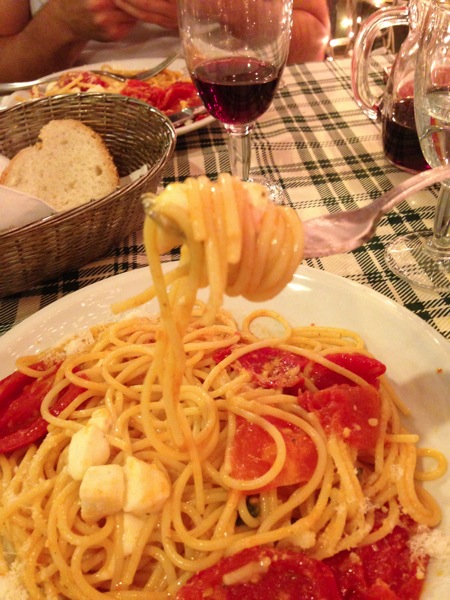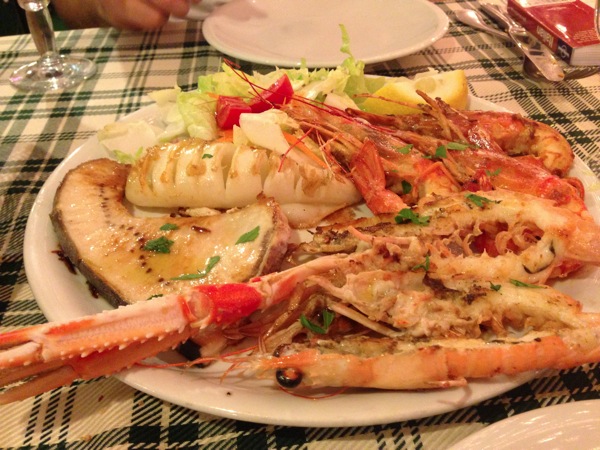 POSITANO:
Casa e bottega: this is a gorgeous space with the kitchen island set up in the middle. You can watch as they prepare the food, which includes a variety of healthy options. It was really nice to have a huge, fresh salad topped with anchovies, followed with a slice of flourless chocolate cake.
-Next 2: the food is beautiful -modern Italian- and we were also surprised with an amuse-bouche and extra things to try. I had the mixed seafood plate, and it was wonderful.
-Hotel Palazzo Murad: this was our last "fancy dinner" in Italy, and didn't disappoint.
-Montemare Positano: AMAZING pizza and fried shrimp appetizer
-Caffe Positano: also serves brunch/breakfast, and the Pilot loved the lasagna. I enjoyed the mussels, which were served in this cool ceramic container: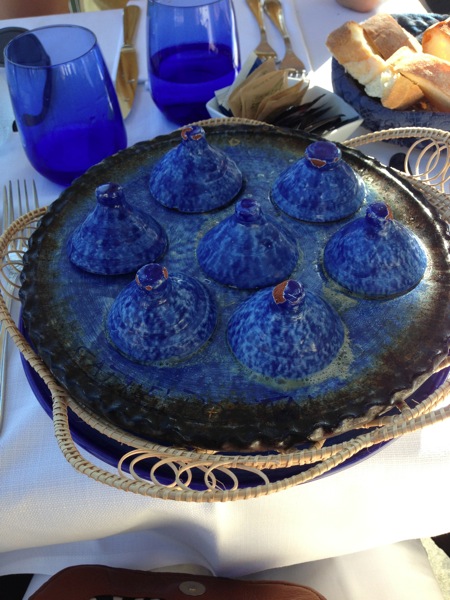 NAPLES:
-We only spent one night in Naples (before flying out early the next morning), so I don't think we had the full experience as many of the shops/restaurants were closed on Sunday. We did have the best pizza of our lives in Naples (at Lombardi's) and some incredible gelato. The prices in Naples compared to Rome and Positano were very low, which was appreciated since it was the end of our vacation 😉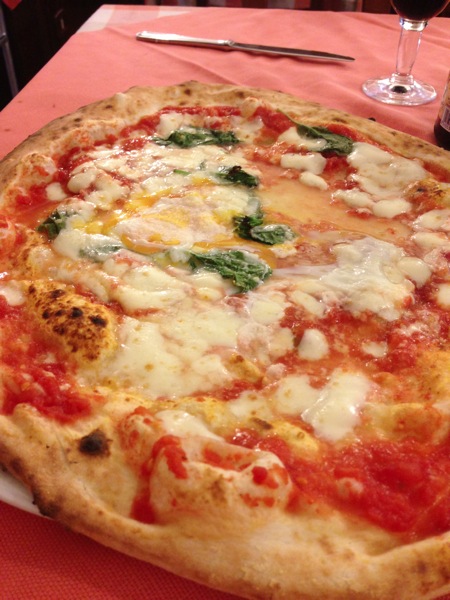 Some tips/things I learned:
-Many people speak English, but appreciate and will try to help you if you attempt to speak Italian. I noticed that it was similar to being in Mexico in the sense that locals like to hear you at least try, but are able to help you if you need it. The Pilot speaks Italian (he minored in it) but we picked up a few phrasebooks to have on hand to make sure we knew the basics. (Hello, goodbye, thank you, please, how to order food/drinks, ask for a reservation or taxi, where the bathroom is located, how much does something cost, etc.)
This small phrasebook had literally everything you could ever want to know: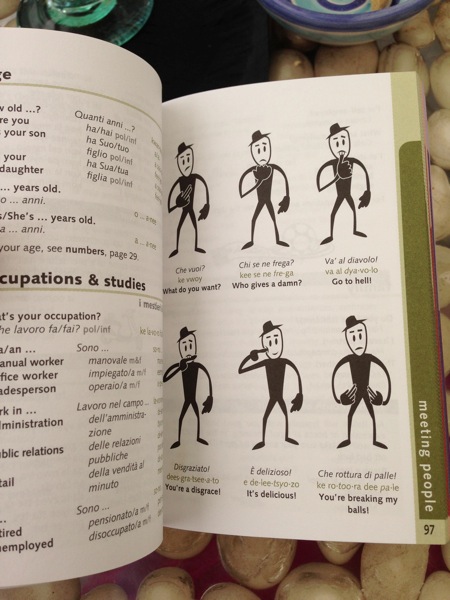 -Wear good walking shoes. I wore TOMs for the tours, and some comfy gladiator-style sandals the rest of the time. Many of the streets are cobblestone or uneven, so heels (for me) would be a broken leg waiting to happen.
-Tipping isn't expected, but appreciated. We talked to one of our servers for quite a while -she was excited to practice English as much as we were to practice Italian- and during our conversation, we asked her if tipping was ok. (We had read the sometimes it can be taken as in insult, so we wanted to be sure.) She said that it's not expected, but if you have the goodwill to do it, it's appreciated. 10% is more than enough. Cab drivers were especially thankful when we tipped them, as I think it's more rare.
-Order your coffee at the counter- it's less expensive. Also order the house wine at restaurants– less expensive and delicious.
-I read this tip online before leaving, but look out for the artisanal homemade gelato, instead of the stuff from a mix. The homemade gelato is not mountains of overly garnished stuff; it's usually flat with little, if any, extra garnish. The best way to tell is to check the banana flavor: if it has a grayish hue, it's the real thing. (Real bananas turn brown and the gelato from a mix stays bright yellow.)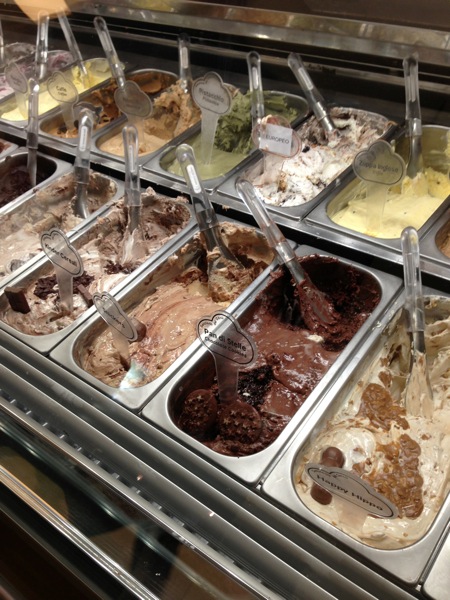 -Watch out for people who want to "help" you. Of course, ask hotel concierge for advice or anything you need, but out on the street, especially in crowded touristy areas (like tourist spots and the train station) don't accept help with your luggage or anything else. A man took our picture with his Polaroid at the Trevi Fountain and then charged us 12 euros for it! In Naples, it was also common to see people trying to "help" (aka steal luggage, money or purses) from other people.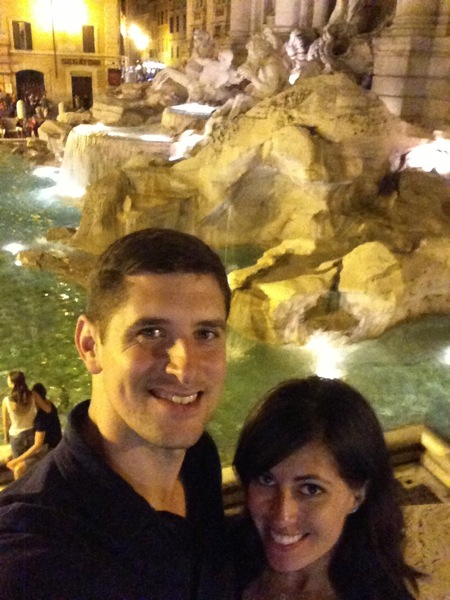 -Get a travel adapter for your electronics, but also check the voltage. I failed on the second part and went to plug in my curling iron. There was a POP! and then it was dead forever.
-Apparently the water in Rome is extremely clean. There are fountains located throughout the city, and our tour guide told us that it was very safe and clean to drink from any fountains (even the public ones). I stuck to bottled water since my stomach was feeling well and I didn't want to rock the boat, but something worth noting!
-If you can, book through a travel agent. We book our larger trips with Heather from Classic Travel, and she's always been so helpful. While it's not always the lowest cost option, it's always very convenient and it's amazing to have a well-planned tour from someone experienced. I never would have picked Positano on my own, and it was seriously out of a dream.
-Just enjoy!
On the plane to Rome, I made friends with a woman from India sitting next to us. We talked the entire time, and she asked if it was my first time going to Italy. I said yes, and she said, "Right now, you are making your life. These are the memories and pieces of your life." It's something that resonated with me the entire trip. It truly was a trip of a lifetime, and something that the Pilot and I can reminisce about in the future.
I hope you enjoyed the recap posts and find them helpful if you're headed to Italy anytime soon!
If you go, have a Duplo bar and an espresso for me 😉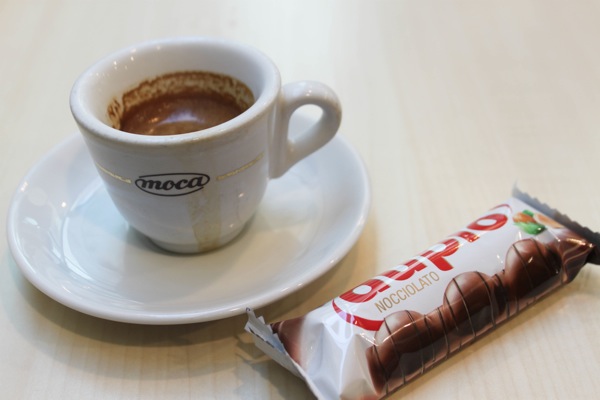 xoxo
Gina
Sending love and prayers to those affected by the tragic events on 9/11/01. You are always in my heart <3