the Tucson blizzard of 2019
Hey hey! How was the weekend? I hope you had a wonderful one.
Ours started off with SNOW! I couldn't believe it when we woke up and opened the curtains to see that huge flakes of snow were falling into the yard.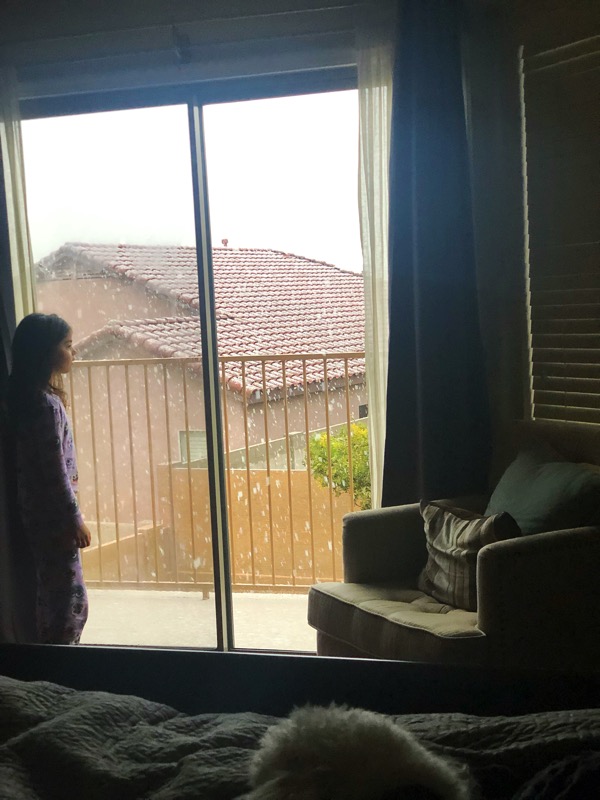 The Pilot's southern side comes out every now and again, and he said they looked like, "Big 'ol goose feathers."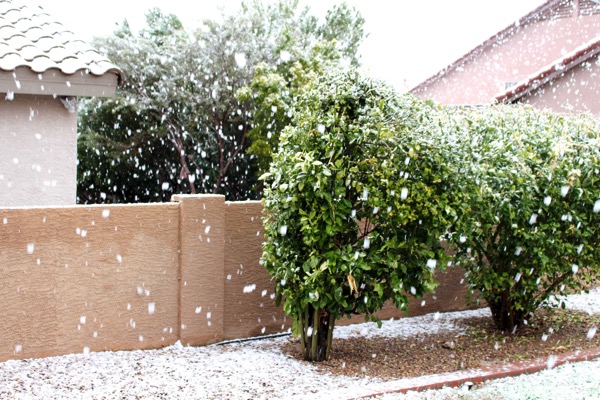 It continued to snow throughout the morning and for the rest of the day!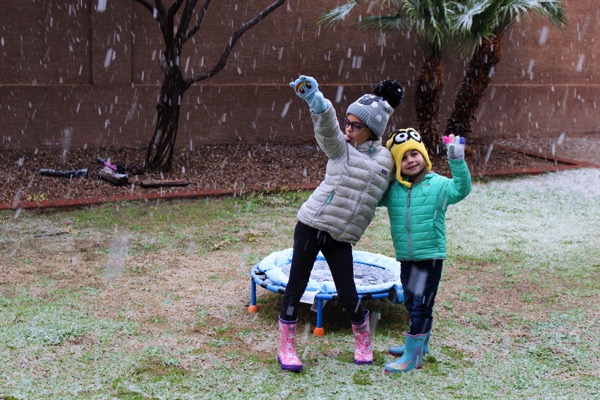 We bundled up the girls to let them play for a bit, and then brought them inside to eat breakfast, watch a movie, and sip hot cocoa. We stayed snuggled up indoors, enjoying the show that was happening in the yard, and finally left mid-afternoon to meet some friends for rock climbing at Bloc.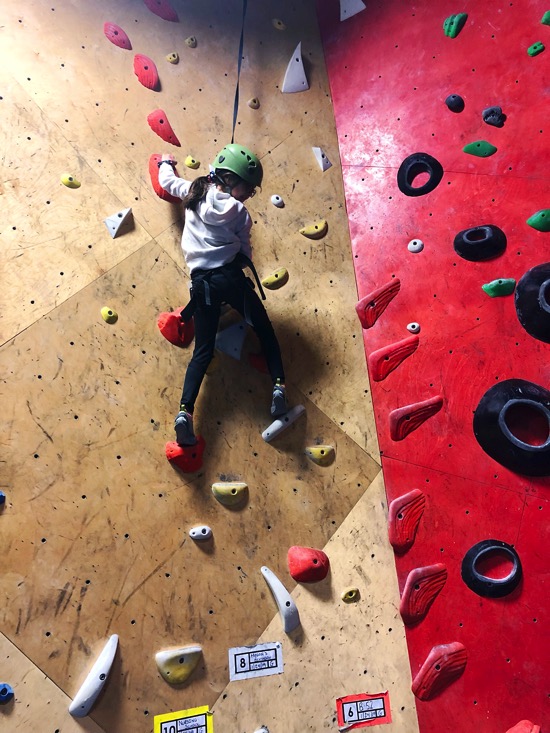 It was the girls' second time rock climbing (we went last week, too) and they basically seemed like professionals this go around. (Speaking of professionals, I could see some of the people who came in to rock climb, you know, like as a hobby/skill and they basically Spiderman-ed their entire way around the gym. One girl was UPSIDE DOWN climbing. I was v. impressed and would prob break my face.)
We came back home for a bit, dropped the Pilot off for a much-needed massage, and then P and I dropped Livi off at a friends' house. After the Pilot finished his appointment, we took P for her first Indian food experience.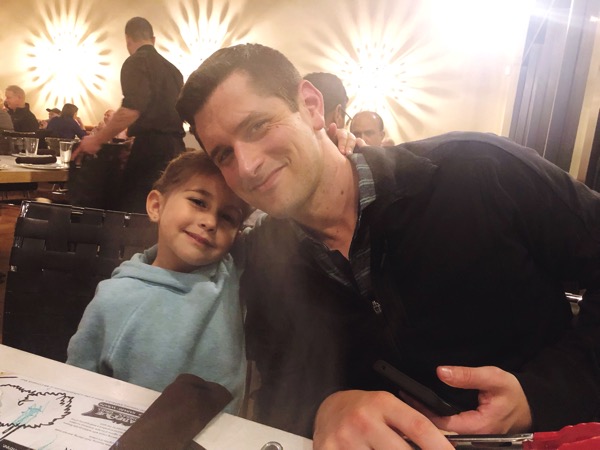 We went to Saffron, which we haven't had since Liv was a toddler, and it was everrryyyyything. I can never go this long without Indian food in my life ever again.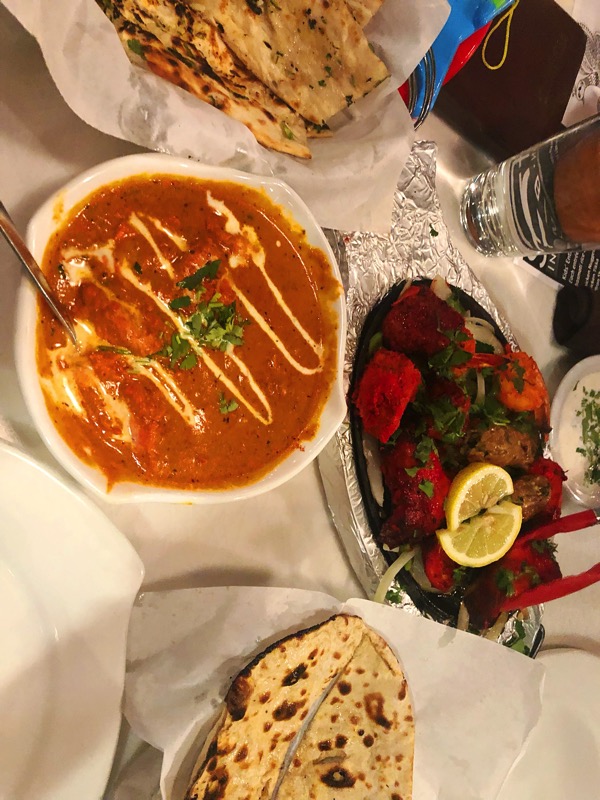 We had pappadum + dippers, the Pilot ordered this tandoori plate with lamb, shrimp, and chicken, P chose the kids' chicken biryani, and I rolled with the classic chicken tikka masala. Everything was cooked perfectly – it was the type of meal that you could try to replicate a thousand times at home and it would never taste the same – and P was a huge fan. We'll definitely be back with Liv soon! After gelato at Frost, we picked up Liv and called it a night.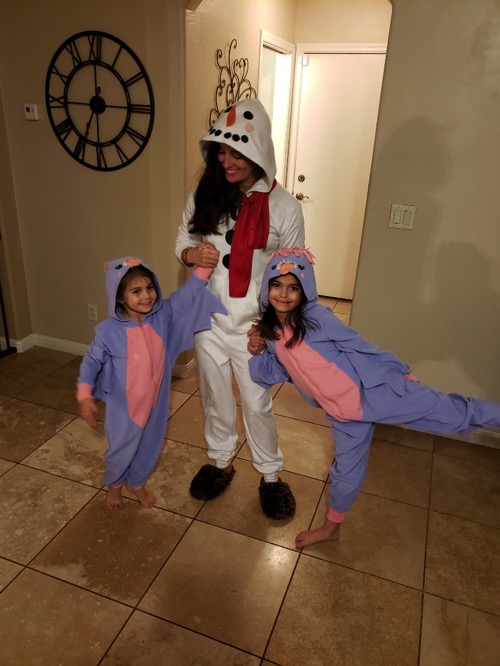 (I got the ridiculous onesie on sale after the holidays and now when it's cold, P tells me to wear my Olaf pajamas.)
Saturday morning, I took an early Orangetheory class.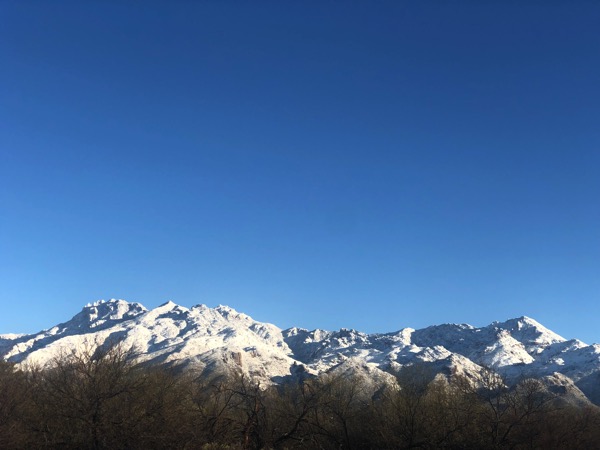 (I couldn't believe that the mountains were entirely blanketed in snow. Where do we live?! This never happens.)
With all of the traveling + our dark period of unsuccessful sleep training, I hadn't been to OTF in a few weeks. Saturday's workout was a huge reality check. It felt SO challenging, but I loved the workout. We had heavy strength on the floor, rowing and plyo on the rowers, and hills + sprints on the treads.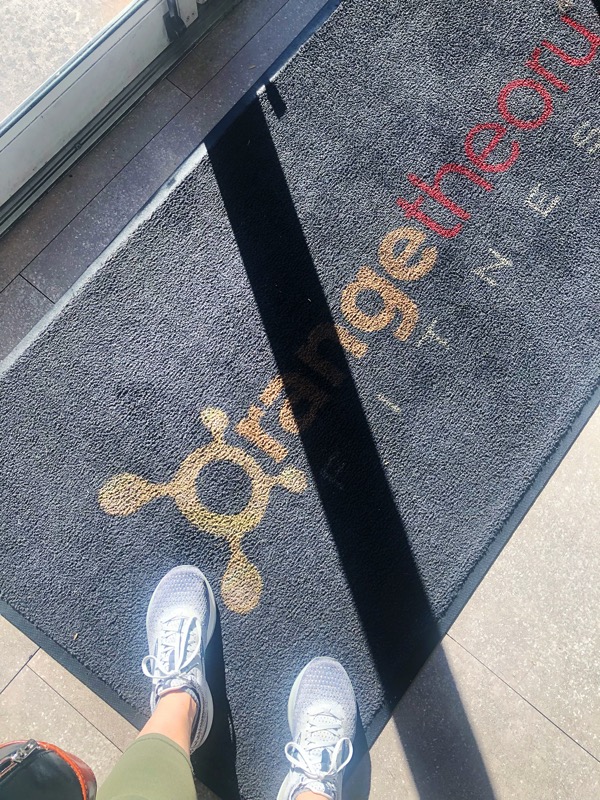 We had breakfast at home and then got ready to head to the planetarium. It was one of our frequent stops during the deployment, but it was the Pilot's first time. We watched the Perfect Little Planet show in the main theatre and wandered around the exhibits. After lunch at home and catching up on work and chores, we met up with friends at Bear Canyon Pizza for dinner.
Sunday, we had church with the fam, Peter Piper Pizza (to celebrate the fact that P stayed in her room all night!), grocery blitz (so we could finally cook at home again after a lot of restaurant dining lately) and I hopped on the Peloton for a 45-minute ride. I'm pretty sure I'll never get sick of the Peloton workouts. I'm 102 rides in and still feel just as pumped each time!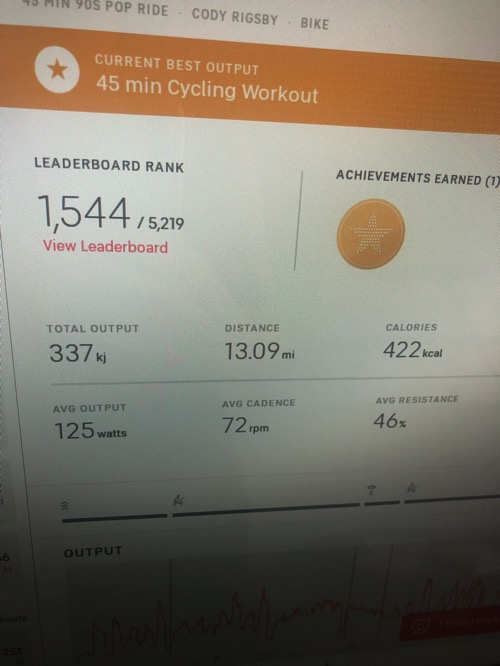 Sunday night was family dinner at our house. 🙂 Kyle, Meg, Everly, Madre, Paul, Nana, Tata, and Trev all come over for dinner, drinks and to watch the basketball game.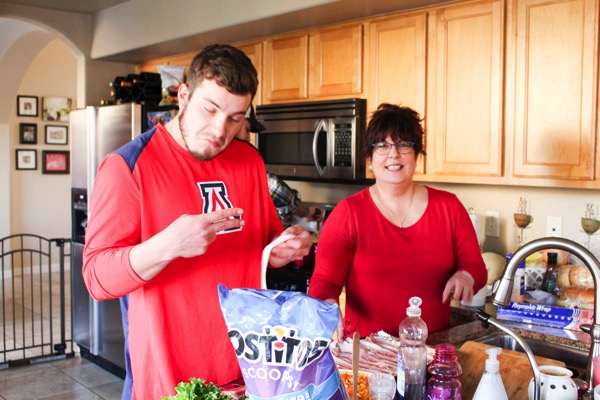 We had chips, salsa, and guac: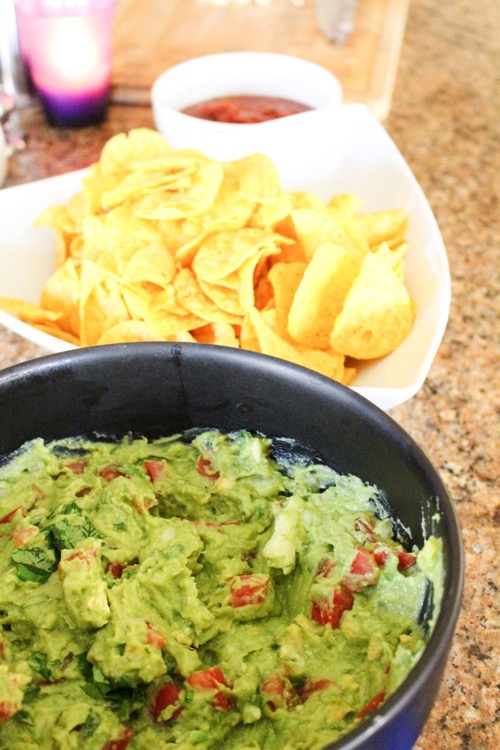 (my guac recipe is here. It's the same one I've used for years)
burgers,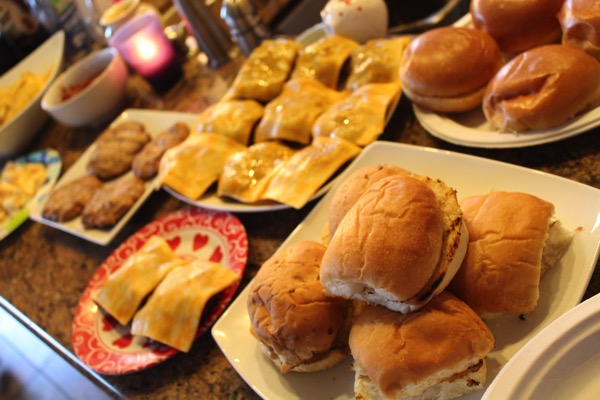 a huge salad,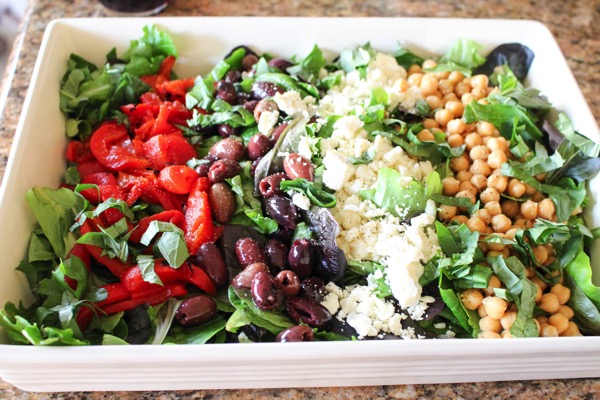 (I just topped mixed greens with sliced roasted red bell pepper, feta, kalamata olives, garbanzo beans, salt, pepper, and fresh basil)
Kyle's famous mac n' cheese,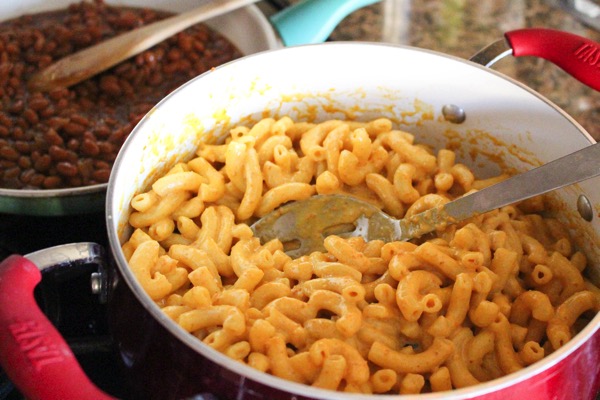 he also made this homemade blue cornbread that was INSANE,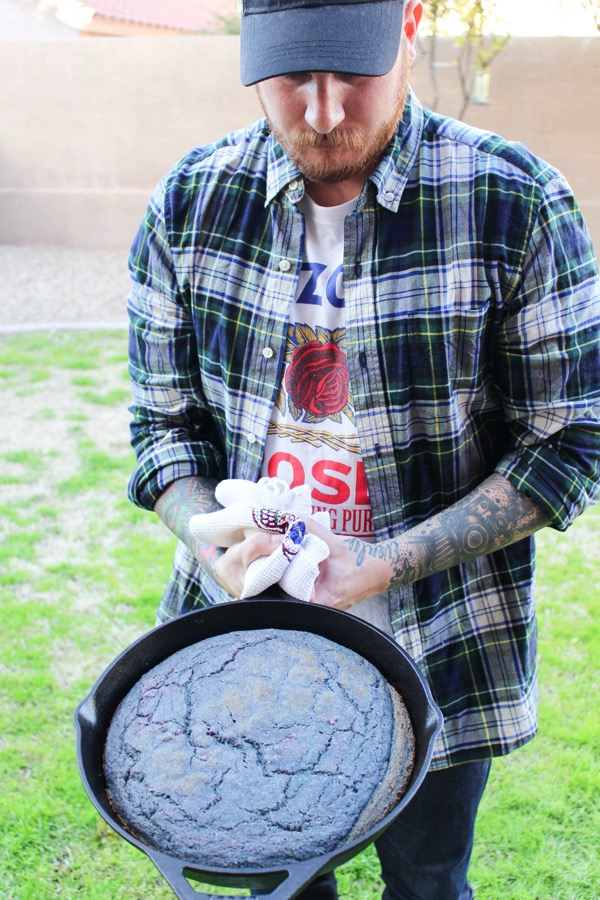 and for dessert: a volcano!!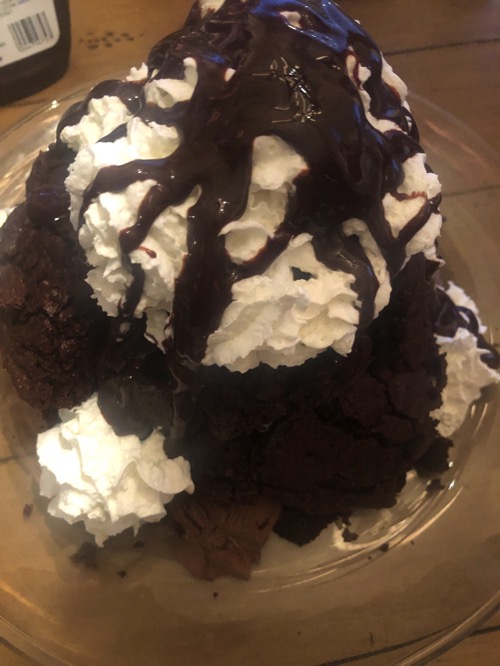 We decided we needed to do one to celebrate the Pilot being back in town…for good this time. It feels so weird and amazing that he doesn't have a plane ticket to go anywhere right now! I kinda like having him around.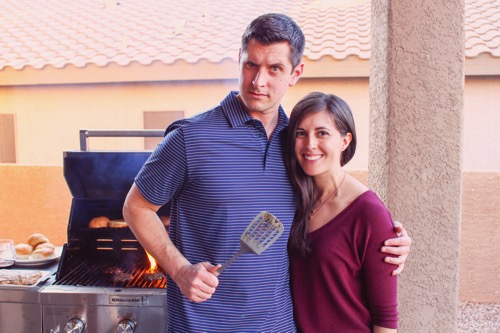 So if you haven't encountered a volcano, here's how they work:
– you bake a pan of brownies and let it cool
– when you're ready to serve, get a large platter and pile ice cream into a cone shape. Cut the brownies into large strips and place them on top of the ice cream. Top with whipped cream, caramel sauce, chocolate syrup, and sparklers or candles.
– turn the lights out, light the sparklers, and present it to the group while everyone chants, "VOLCANO! VOLCANO!"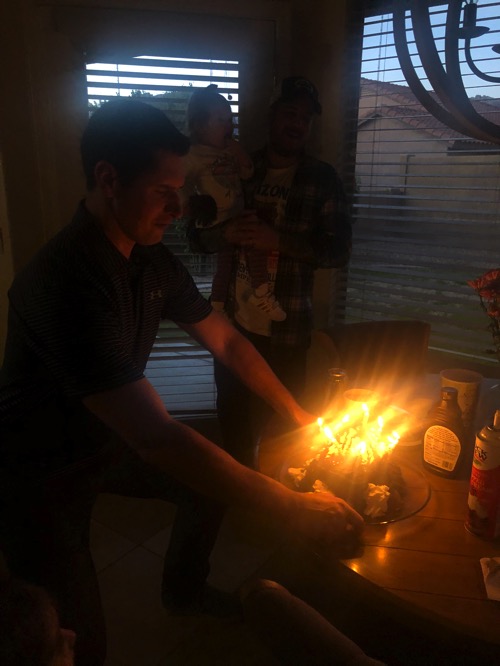 And that's how ya do it.
Today, I'm in content writing mode and also teaching a HIIT class later today. I'm excited to watch The Bachelor tonight even though at this point, I feel bad for the poor guy. What a weird season!
I hope you have a happy Monday and I'll see ya in the morning with a prenatal workout video.
xoxo
Gina
Looking for a workout? Try this one dumbbell workout!