thoughts on a Thursday (+ a simple homemade pho)
Hey hey friends. How are you? How's the week going? Thank you so much for the awesome feedback on the Hamilton Workout! I had a little too much fun putting it together. Please let me know if you give it a try!
This week, it's been a mix of the usual shenanigans: school, gymnastics, wrangling these two nuggets. I feel like between the three of us, it's a constant snack rotation. It's like an endless loop around the kitchen haha.
A friend on Instagram told me that her kiddos always ask for her coconut butter cups, and I was like, "Liv and P don't know they exist." I eat them alone, usually while they're distracted or sleeping. I share 99.97% of my food with them, but sorry. No coconut butter cups for youuuuuu.
I do share my smoothie with them.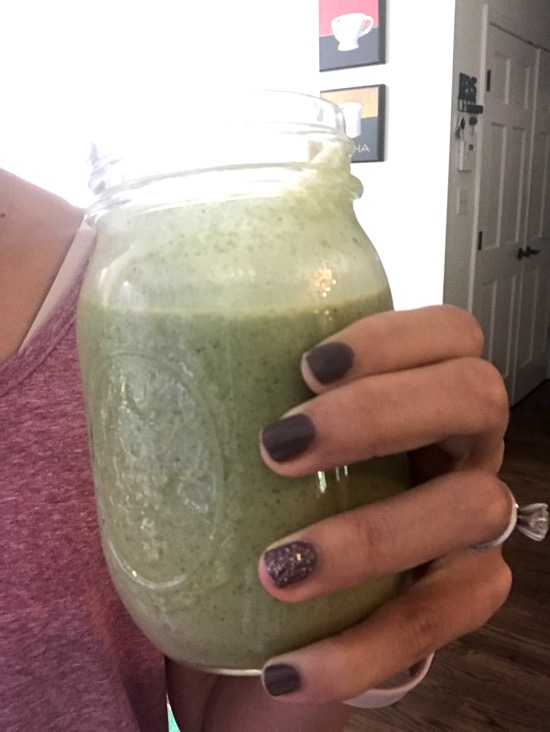 (Frozen cauliflower, almond milk, spinach, collagen, Vanilla protein, almond butter, cinnamon)
Easy Homemade Pho
Dinners have been quick and easy as usual, and I received some requests to share this super simple pho recipe.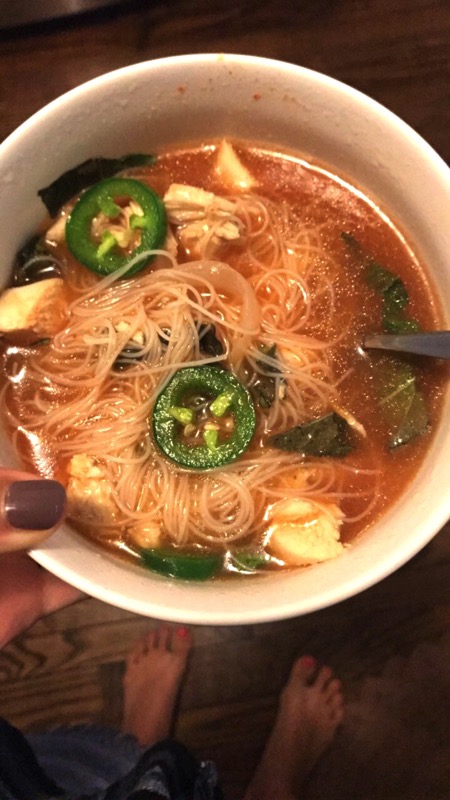 We were all in the mood for homemade pho, so I found this recipe to try out… but lost one of the pieces to the Instant Pot. (It has since been recovered. It was somehow in the toaster so there ya go.)
Instead, I rolled stovetop style and it came out SO good. Liv was like, "I can't believe you made pho! This is amazing." She's also really into puns right now, so when I said, "This is pho you" as I set it in front of her, she actually thought it was funny. Or at least she pretended? The lame mom jokes are only just beginning.
Here's the recipe:
Easy Homemade Pho
1

yellow onion, rough chopped

1

head of garlic, sliced in half
Copious amount of bone broth (you can use chicken or beef! Veggie friends can definitely make this with vegetable broth. I used about 4 jars of the Epic bone broth thinned out with a little water)

2

star anise pods
A generous sprinkle of cardamom

1

cinnamon stick

1

giant piece of ginger, peeled and rough chopped
A chunk of lemongrass if you can find it (i could not, but it would have been awesome)
About

2 tablespoons

of fish sauce
Salt and pepper
Instructions
In a large pot, bring all ingredients to a boil.
After the mixture is boiling, bring to a simmer and cover. Let simmer for an hour or so.
Start soaking your rice noodles. (This isn't the "fast" part, but I just let it chill on the stove while I did things around the house and chased the girls around)
When you're ready to serve, strain the broth mixture
Set the amount of noodles you'd like into each bowl and top with protein of choice (I used sliced chicken that I baked with salt, pepper and garlic)
Top with the broth
Serve with lime wedges, basil, hoisin sauce, sriracha, bean sprouts, sliced fresh jalapeños, any toppings you like!
It made me nostalgic for those
OB Noodle House days.
Here's an even faster recipe if you want to skip the broth boiling part.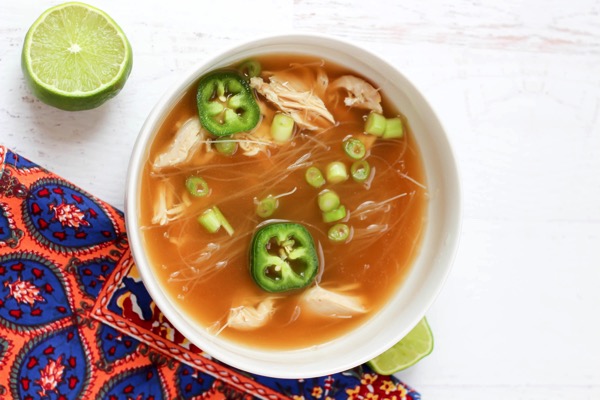 I accidentally but amazingly got two Stitch Fixes this week. One was lost in the mail and magically showed up, and the other one was the replacement. There were lots of gorgeous off-shoulder tops and dresses (including this one!), and just to guarantee I'd keep something: jogger pants and a t-shirt. I think I've worn joggers with a tank or tee for the past 3 weeks.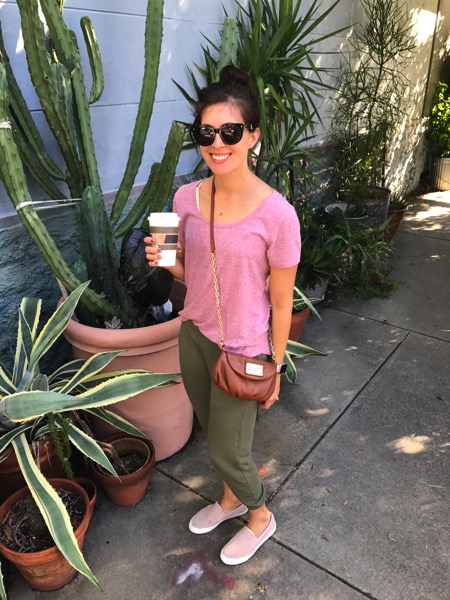 (with the infamous Band Aid shoes)
Some link love from the week:
Tips on making the school year easier
2 weeks of vegan dinner recipes
Hope you have an amazing day!
xo
Gina