Did you know today is National Running Day? Who celebrated? 🙂
When I first started running, I had one goal: to finish.
Whenever I finished my entire run (even if it was a walk/run combo), accomplished the distance I'd set out to run, or completed a race, I felt triumphant. It gave me confidence that I could actually do it -it's funny, but almost every time I run, I doubt my abilities- and soon thereafter, I was ready to add another goal: to become a faster runner.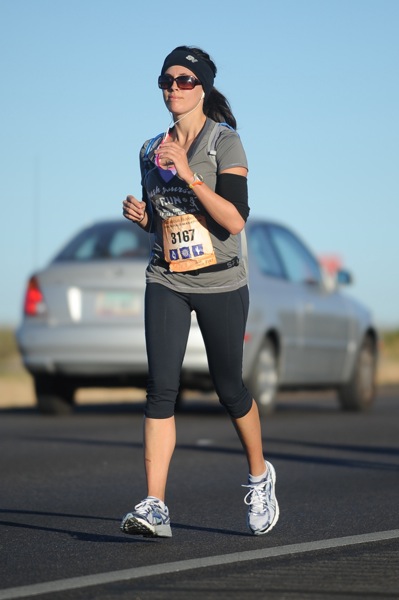 When you run, there are two main ways to add in additional stressors and continue challenging yourself: increase distance or speed.
Distance has never been my favorite. I tip my hat to the people who can run marathons, but I can't help but think you're batsh!t crazy. I mean that in the nicest way 😉 Whenever I finish the half marathon distance, I think to myself that I never, ever want to run twice that far. Over time people have said I'd change my mind, but nope. Not gonna happen.
Speed, on the other hand, is something I'm working towards improving. Over time, my running has become more sporadic and thus, slower, so I'm going to create a solid training plan for my next race. I want to bust my half marathon PR out of the water this fall.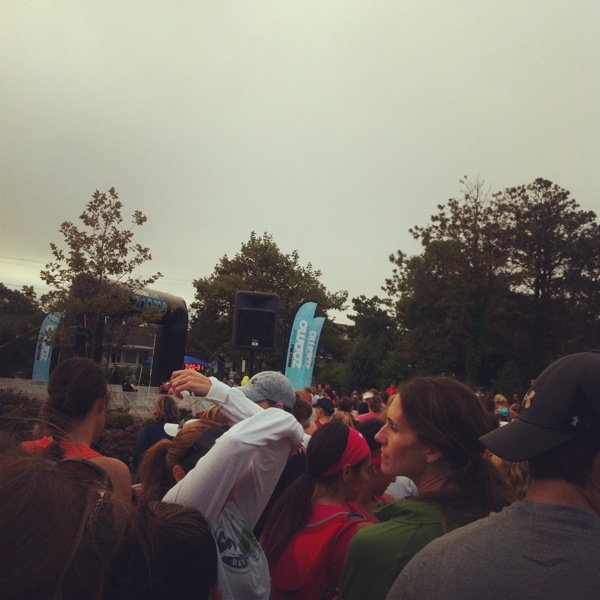 Here are some of the things that I've found to increase speed: 
-Adding in HIIT intervals. By using speed surges, you are teaching your body to run faster. My favorite method is to do 30 seconds hard, 30 seconds easy, and follow my intervals with steady state.
-Cross training and strength training. Building leg strength is extremely important because muscle imbalances can lead to injury. I think that when I hurt my knee a few years ago, it was mainly due to the fact that I was slacking on strength while overtraining on cardio. In order to run, you need to make sure that your leg muscles are strong enough to support the activity, whether it's through traditional strength training, yoga, or power movements. The use of explosive movements and plyometrics can help improve your leg strength, power you for sprints and make endurance activities seem less challenging.
-Rest appropriately. Your body can't recover and become stronger if you're working it to maximum capacity every day. Results occur during rest, so in order to soak up the benefits of your hard work, you need to take enough time off to rebuild and recover. I usually do 2-3 rest days each week, depending on my teaching schedule.
-Be consistent. If you do anything consistently, it will become easier. This is something to keep in mind, especially for beginners. Stick with it and your body will respond to the demands. Build up to your goals, but remember along the way that consistency is the key to results.
-Train with hills or resistance. Use the incline button on your treadmill and practice running quickly with a higher incline. For me, my resistance is usually the jogging stroller. When I have the chance to run alone, I FLY.
-Run with faster runners. My friend Kelly is basically a running rockstar (I think her half marathon time is 1:20?) so running with her, even though she's sweet and runs at my pace, challenges me to go just a little bit faster. Run with people that can keep your goal pace, and maybe motivate you to increase your speed.
-Make a training plan and set a goal. 
In the fall, I'll be running the Scottsdale/Tempe half as part of the Women's Running Series.
You can find all of the race details here. If you'd like to join in the fun, enter the code "FITAZGINA" to get $10 off
Running friends, what are your tips for getting faster?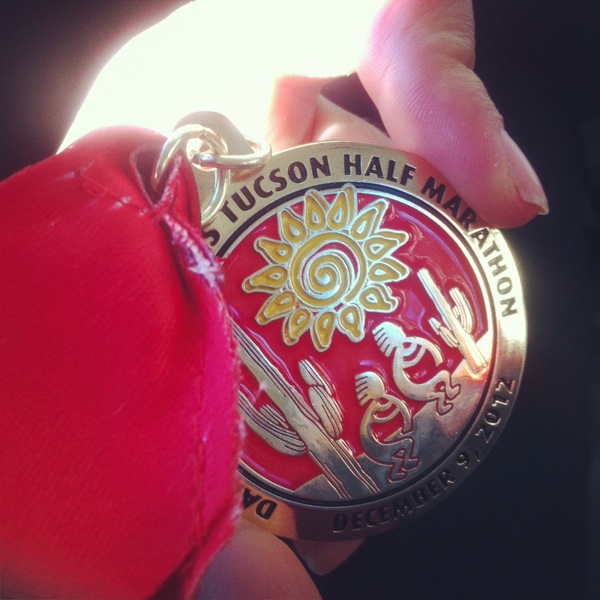 This post is part of a sponsored campaign with Women's Running Series through Fitfluential. As always, all opinions are my own.