[This post is sponsored as part of my partnership with Women's Running Series. I'm running the WRS half in Tempe in November- check out the end of the post for a discount code and all the details if you'd like to run with me!]
Before I was pregnant, there was a lot of things I didn't know about pregnancy or raising a baby, and that's ok, because I obviously didn't need that knowledge at the time. (Sorry this is TMI but I do kind of wish I knew that you have to birth the placenta. I didn't figure that out until a few years ago and HELLO! What a surprise.) I had no idea what the heck swaddling was or about the 5 s's (which would eventually save my life), or that there were certain things you couldn't do with a newborn. A few of my mom friends ran with their babies, and to me, all babies were about the same age (aka a one-year old was the same as a two-year-old in my brain), so I thought you could run with a newborn in a jogging stroller. Not the case at all.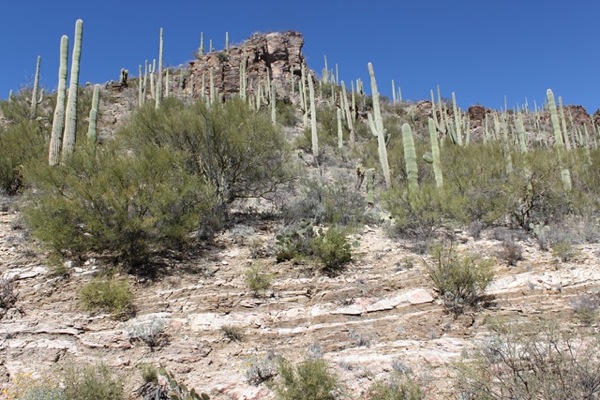 It wasn't until I was pregnant and doing research for strollers that I found out that you can't do anything more than walk with a baby until they're six months old (some stroller models even suggest longer). You also have to use a special stroller for running, since the soft wheels absorb some impact and minimize shaking for the baby's quickly-developing body. So until Liv was old enough to ride in the BOB stroller, I was doing solo occasional runs, or the Pilot and I would take turns running out and back to the stroller. Now, Liv is my favorite running buddy.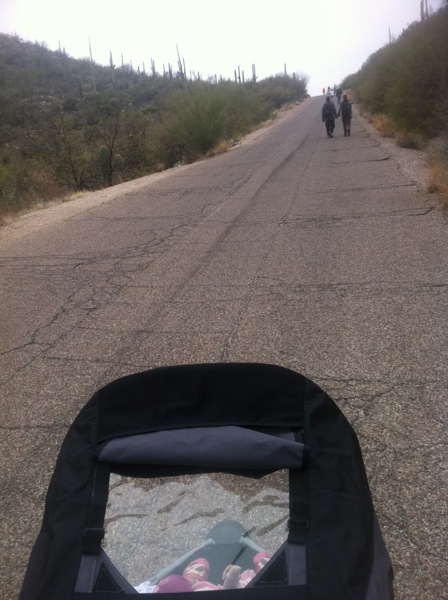 Here are some of the things I've learned running with a baby:
1) Know your baby's limit. Liv has done 8 miles with us, but by the end, she was not a happy camper. Her personal max is 6, where she'll stay in the stroller and is happy, so anything after that, I plan to run alone when the Pilot is home. My personal favorite distance to run with the jogging stroller is 3-4 miles; the extra resistance makes a huge difference!
2) Pack distractions. I always tuck a couple of toys in the side pockets for her to play with, and she also loves when I put snacks and a sippy cup in the snack tray. She'll munch her cheesy rocket crackers and sing along while I run. I'll also put my phone on airplane mode and let her play music in the stroller.
3) Always have a backup outfit and wipes. I forgot the wipes once… and I will never forget them again.
4) Have a quick escape route. Know what you're going to do if your baby has a meltdown and is over the stroller. I usually pick simple out-and-back routes for this reason, so if I have to carry her home, it's NBD. 
5) Sunscreen, a hat, and a soft blanket are awesome stroller must-haves. I got this tip while I was pregnant and it's a game-changer: the Aden + Anais swaddle blankets are perfect to moisten with water and drape over the front of the stroller. It keeps it shaded and makes the air much cooler!
6) Drop your expectations. Before, I used to set lofty pace and distance goals for myself, and now I'm just happy to get out there. My run could be an hour if things go well, or it could be 20 minutes. I'm just happy to be running outdoors, and to have my little running buddy with me. She yells, "Hooray!!" when I go for some sprints, and I hope that by coming with us, it will bolster her love of nature and encourage fun fitness as she gets older.
7) Of course, make sure to read the directions and follow your stroller's safety guidelines. We got the "ok" from Liv's ped before we started running with her in the stroller, just to make sure that her neck muscles were strong enough.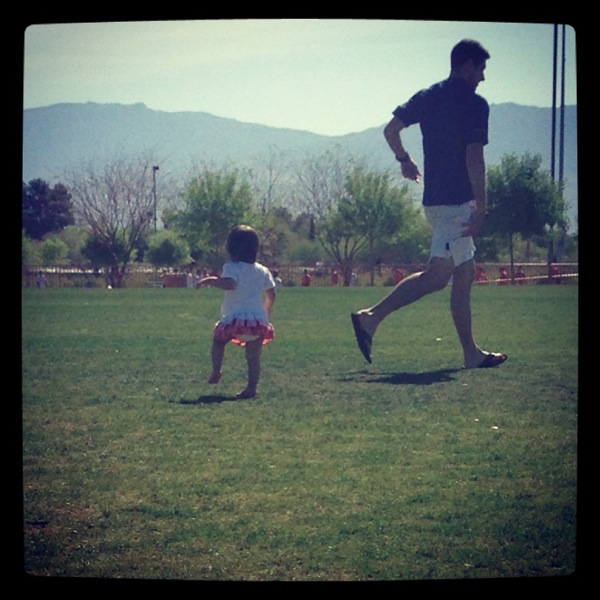 If you have any more tips, I'd love to hear them in the comments section!
For all of my AZ friends, I'll be running the Women's Running Series Half Marathon in November. The event details are here, and if you decide to register, use the code: FITAZGINA for $10 off. Feel free to tweet along with us too at #beamazing
xoxo
Gina
[This post was sponsored as part of a campaign with Fitfluential. As always, all opinions are my own. I'm just excited to run a race and thankful for some kick-in-the-pants training motivation 😉 ]