Top 7 motivational podcasts
Hi friends! Happy Friday! I'll be back later with Friday Faves, but in the meantime, I wanted to share a guest post with you from my good friend Kelli. I loved meeting up with Kelli for friend dates when we lived in San Diego, especially when we would grab a juice and go for a walk.
The last time we grabbed juice at Nekter Juice Bar, Kelli shared some of her favorite podcasts with me. She has AMAZING recommendations, and I'm so excited that she put them into a post. I hope you enjoy this list as much as I did! 🙂
Hey Fitnessista readers! My name is Kelli and I'm a writer over at Happsters and ClubConnect. I've known Gina for about 4 years and am honored to get to be guest blogging over here.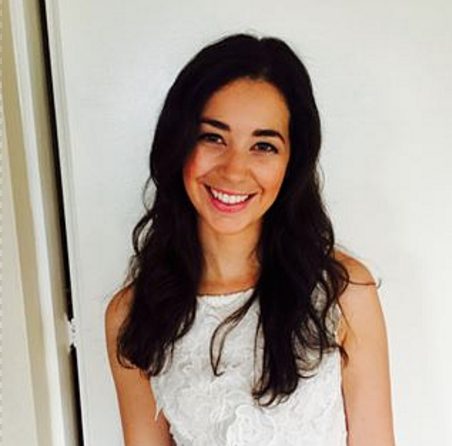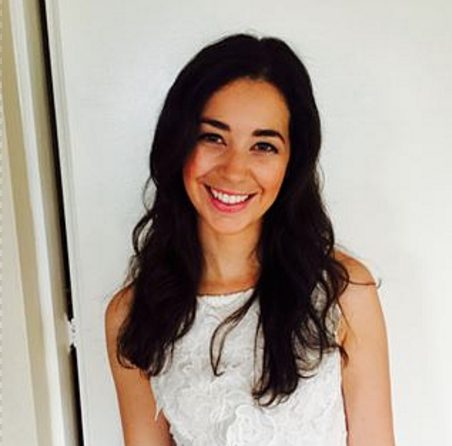 Let me start with a simple question: How do you get motivated to get up every morning and consistently keep reaching for your goals? For most of my life I didn't think much about where I got my motivation. But when I really think about it, I realize that I generally used to receive my daily dose of inspiration through books, blogs and mentors. But recently I've realized that most of my bursts of motivation are generally coming from one place: Podcasts.
One of the first things I do every day is turn on a podcast. I listen as I'm getting ready, in the car, and when I'm cooking. I tell anyone and everyone about the latest podcast episode that I just listened to and have come to realize that I feel like I'm really friends with the podcast hosts (I know, it's weird). Podcasts have quickly become my favorite way to consume media because they entertain me, give me valuable information, and keep me motivated to keep moving towards my goals.
Here are my top 7 favorite motivational podcasts that I think you would enjoy:

Good Life Project is hosted by the extremely likable Jonathan Fields and is perfect for anyone who likes to think about questions around building a life around connection, meaning and joy.
Favorite Episode: #6 Tim Ferriss: The Story Beyond The Tools
If you like watching TEDTalks, you'll love this podcast. TED Radio Hour chooses a topic of the hour and discusses it with experts who have done TED talks on the topic.
Favorite Episode #10: Just A Little Nicer
Jess Lively dives deep and teaches you how to succeed without "hustling." Many of her podcast episodes revolve around how to get into alignment, writing letters to your intuition, and getting into your flow.
Favorite Episode: #171 Gabby Bernstein: How to Get out of Fear and Back into Flow + Alignment With Gabby Bernstein
CreativeMornings is an in-person breakfast lecture series where creative communities in over 140 cities come together to have coffee and listen to an inspiring talk. This podcast brings the best of those talks to you and answers the questions "what does it mean to live a creative life?"
Favorite Episode: #19 Dallas Clayton
The Minimalists started as a popular blog about how to live a more meaningful life and recently came out with a podcast. They focus on making room for more: more time, more passion, more experiences, more growth, more contribution, more contentment and reducing the unnecessary "stuff" in your life.
Favorite Episode: #1 Declutter
In this NPR podcast, the host Guy Raz interviews famous entrepreneurs from Mark Cubin to Richard Branson about the movements they built. It is a fascinating look inside the journey of creating a business and all the successes and failures that founders encounter along the way.
Favorite Episode: #11 Patagonia: Yvon Chouinard
Katie covers topics ranging from personal growth and health to mindfulness, blogging and creativity. She consistently has interesting guests on her show to talk in depth about their stories and give you a dose of honesty, motivation and courage.
Favorite Episode: #108 Jordan Younger of The Balanced Blond on Orthorexia, Living a Balanced Life, Honesty & More
If you are somewhat new to podcasts, I would suggest downloading a few different types of podcasts to start out with. Don't be discouraged if you don't like the first episode you try! Podcasts are like TV. You won't like every show, but once you find one you like, you're hooked.
Let me know if you try any of these podcasts and what you think. I would love to hear your favorites!