Heyyyy 😀 Happy Indian Food Wednesday! How's your morning going?
After work yesterday, I was so stoked to hit up a Bikram class.. just because I could! In Valdosta, I couldn't do Bikram on a random Tuesday (unless I wanted to drive two hours), so I'm definitely taking advantage 😉
Post-yoga snackage: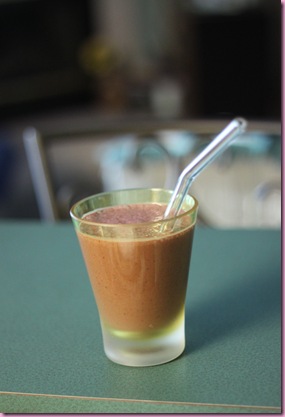 Chocolate cherry bomb dot com 😀
-1 C almond milk
-1 scoop vanilla Sun Warrior
-1 T raw cacao powder
-1 C frozen organic cherries
-Stevia, vanilla and cinnamon
-1/2 banana
Eight months later and I'm still not sick of this smoothie- it's that good, I promise 😀
After my smoothie, shower and making my cousin a grilled cheese, I met up with my aunt and her friends at OLV for book club.
Discussion Riesling: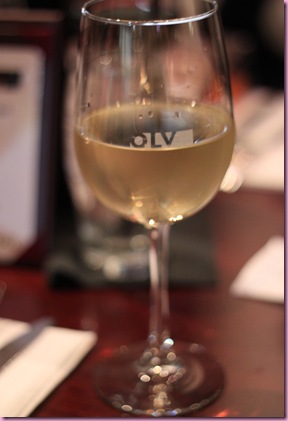 We shared the mezze plate: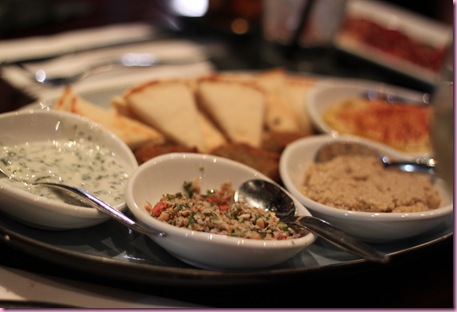 Tzatziki, tabbouli, baba ganouj, hummus, falafel and pita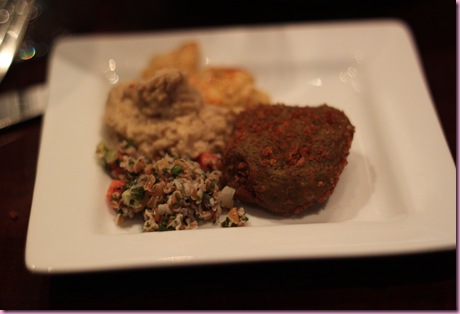 and the most beautiful Chevre salad with greens, beets, mango, toasted pecans and goat cheese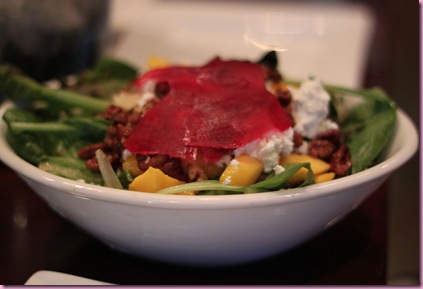 I had a lot of fun chatting with all of the ladies, even though I haven't finished the book (Sarah's Key) yet. After hearing what they had to say about it though, I'm not sure if I want to finish it :/ It sounds really disturbing and I'm so engulfed in this book right now that Sarah's Key may take a back seat: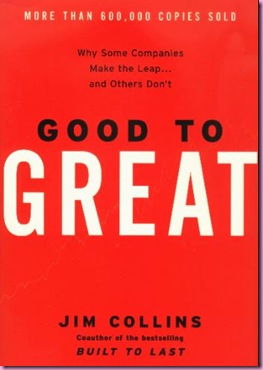 Source
Has anyone else read it? In an almond shell, Good to Great is an incredibly well-researched book examining the tactics of companies that maintained their incredible financial performance for at least 15 years. There's a lot of knowledge you can take from the book and apply to your job and to life in general. Loving it so far 😀
This morning I'm off to a meeting for work, sending a care package to that one man I have a crush on, and taking a Zumba class!! I'm going to wear all of my Zumba gear and talk to them about teaching while I'm here 🙂 Hopefully it will *work out* – I miss teaching so much!
Stay tuned for a guest post from a very special someone….
xoxo,
Gina
Something to do:
Fave Indian Food recipes! 😀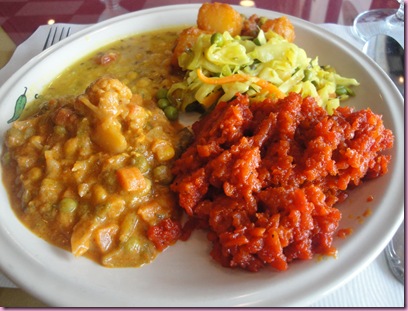 –Gajar Halwa (<— vegan version)
Going out to eat for Indian Food Wednesday?? Here's a post for Indian Food Newbies 😀
Something to talk about: Are there any fitness classes you can't wait to try but aren't offered near you?? I am SO excited to try Rebounderz- an indoor trampoline workout. We didn't have it in Tucson and it looks like a lot of fun 🙂
Something else to do: If you're in the voting kinda mood… here's the link and my Entry #1 post. Thanks so much to those of you who have voted already!