Hi friends! How's the morning going? Hope you're enjoying the day and had a great weekend! We got to enjoy a little Vegas getaway with our friends Betsy and Jeremy. Betsy and I had both talked about going to the Pac-12 tournament for a while since we all love basketball, so a couple of months ago, we decided to go for it and book our plane tickets. With everything going on, it's been something that I've looked forward to, and it was definitely worth the wait. We're very fortunate that madre offered to stay in San Diego and watch the girls. They got to enjoy special time with their nana, and Tom and I got to spend some time together. Also, I slept in until 10:00am TWO DAYS IN A ROW. It was everything.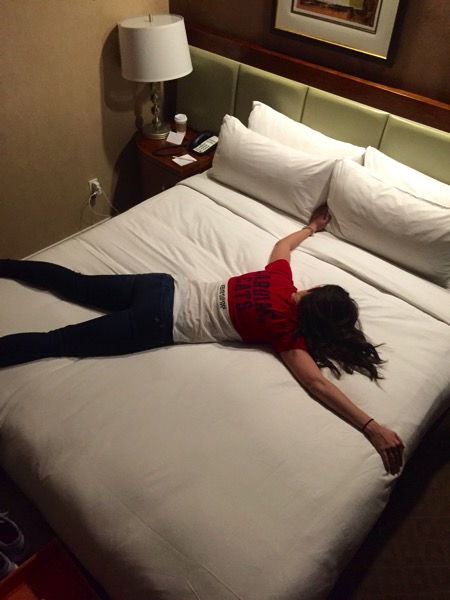 (Flooded with emotions after the overtime Wildcats loss.)
We had so many awesome adventures, but for this post, I'm going to focus on the eats!!
Lately I've been trying to amp up the whole foods, protein, produce and decrease my sugar intake. It's become so much easier to eat well while traveling as more options become available, but there's the constant temptation of decadent food. Usually when I'm on vacation I'll usually enjoy the avalanche of sweet treats and alcohol, but found that I really enjoy having a balance between healthy energizing food + the soul-hugging stuff in there, too. I just chose what was "worth it," and rolled from there.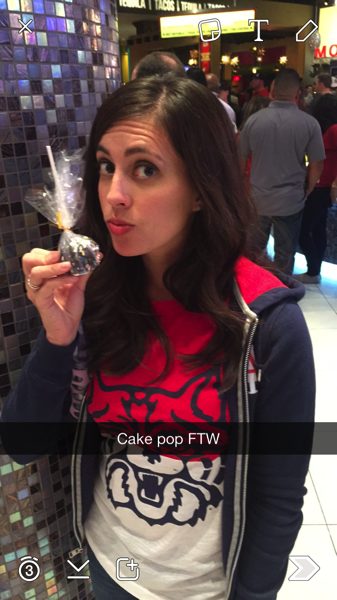 (Cake pop = worth it. I'm on Snapchat now if you'd like to say hi! Fitnessista)
Some of the spots where we dined:
Hash House A Go-Go
Hash House is AMAZING and the portions are ridiculous. I got 2 scrambled eggs, chicken sausage and fruit. It was perfect.
Wolfgang Puck's
We went here after the basketball game, and ordered a bunch of appetizers to share: french fries, crab cakes, and chicken wings. Everything was delicious -and way better than I was expecting- but my favorite part was the chicken wings. They were crisp and spicy.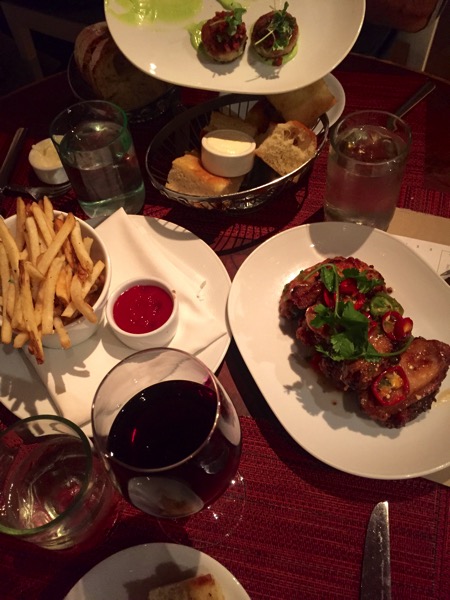 For my entree, I ordered the chopped veggie salad with feta + chicken on the side.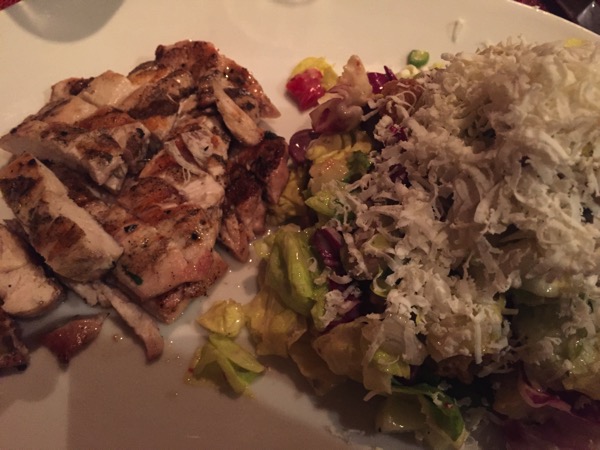 For snacks, I grabbed Starbucks oatmeal to mix with protein powder and mixed nuts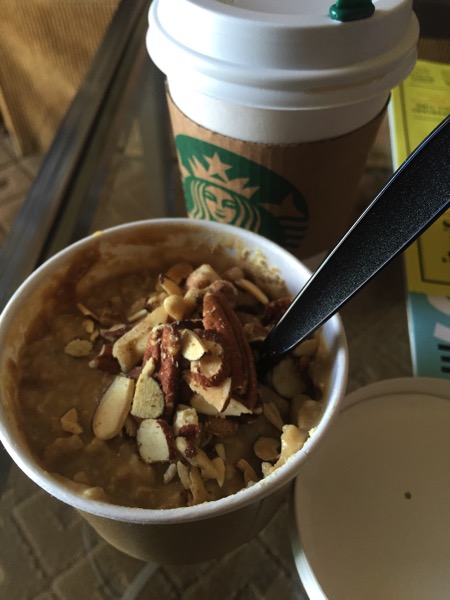 + bananas with almond butter.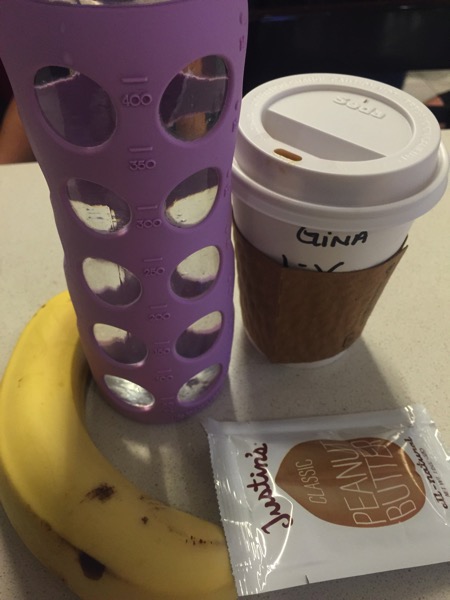 (I also carried my glass water bottle around to encourage myself to drink lots of water)
Saturday night, we dined at Craftsteak, a Tom Colicchio restaurant at the MGM. Apparently fancy restaurants offer prom picture opportunities? haha.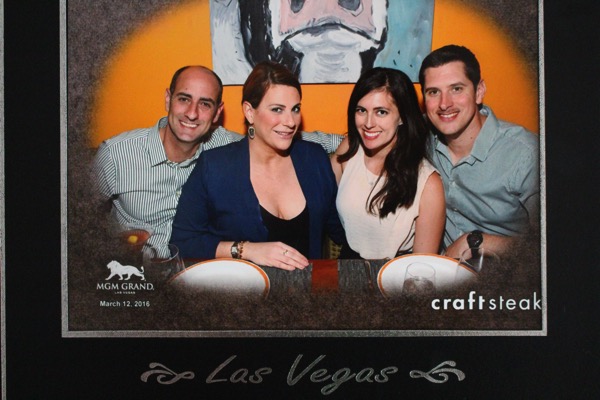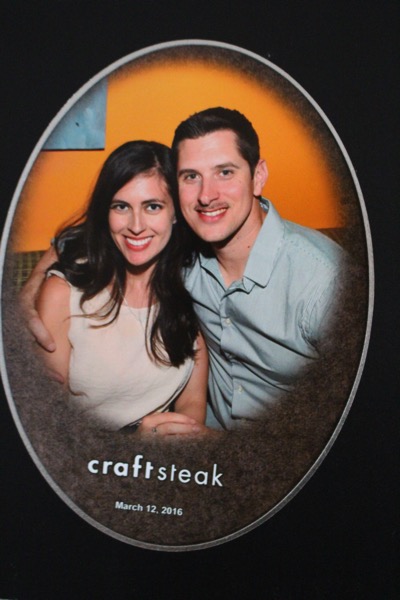 I had a Downtown Abbie while we perused the menu,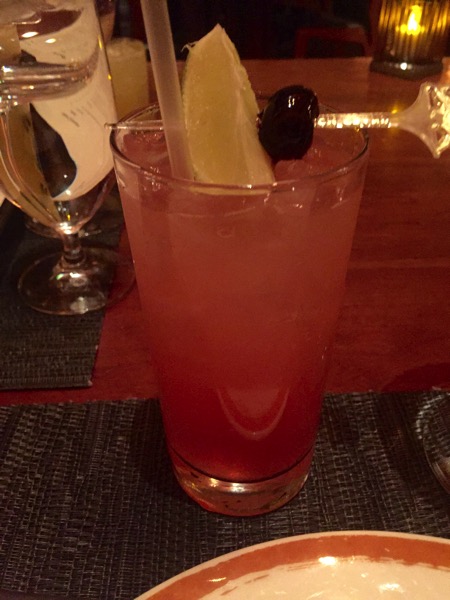 (it tasted candy and was infused with cherry and lime)
and we decided to do the Chef's special. Each person picks what type of meat/entree they'd like, and then you receive shrimp cocktail for the table, 3 salads, 4 vegetables, 3 entrees + dessert. It was just as insane as it sounds.
Betsy and the boys rolled with different types of Wagyu steak, while I chose the seafood trio: salmon, lobster, and crab.
This is what our table looked like! It was the meal to end all meals.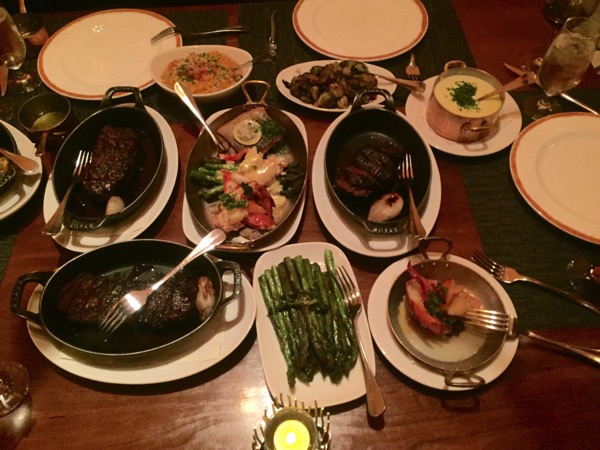 Shrimp cocktail, Caesar with anchovies, buffalo mozzarella and a warm frisée salad (not pictured) to start.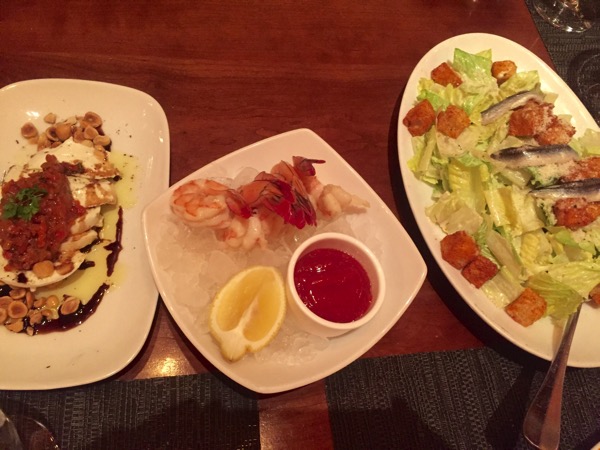 And then the main courses: asparagus, mashed potatoes, risotto (which was my fave!), pots of lobster with butter, steak, and the aforementioned seafood trio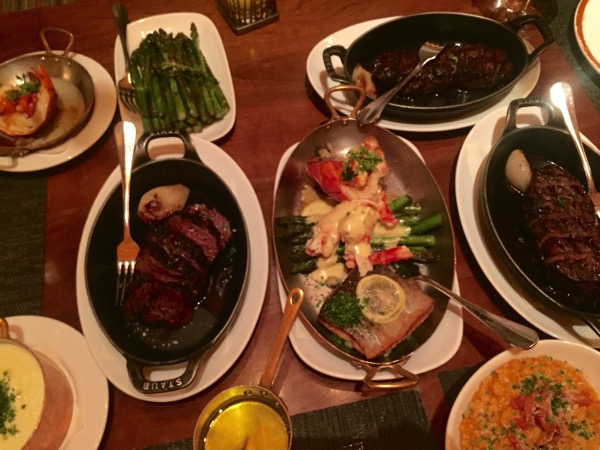 We definitely had our work cut out for us. It was SO much food, and everything was absolutely delicious. It was the type of meal that lasted 2+ hours with great company and conversation, and many bites past the "full" point because everything tasted so good.
We were ready to wave the white flags of defeat when dessert arrived.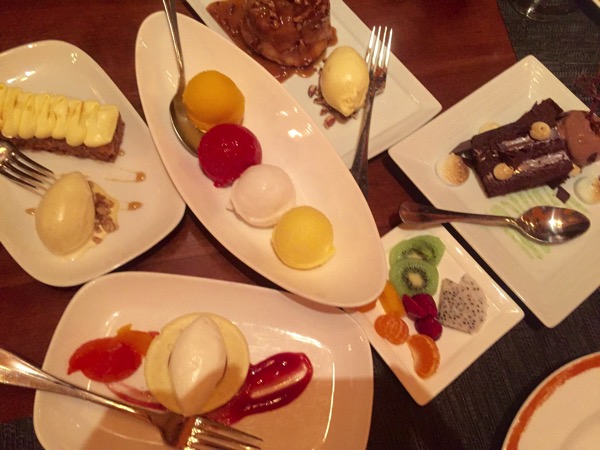 Monkey bread with cinnamon ice cream, cheesecake, various sorbets, fresh fruit, and brownies with ice cream.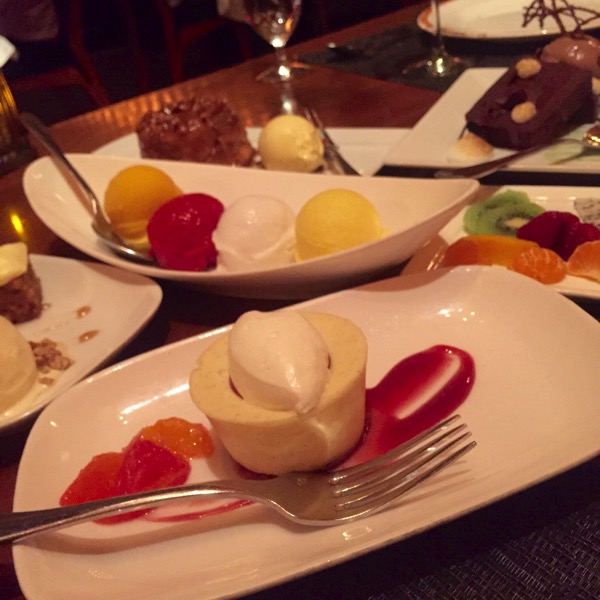 I know.
The meal was incredible, and I know we'll definitely be back. The prices were high (such is Vegas), but you got a lot of high-quality food for what you pay for. The atmosphere is perfect for a romantic Vegas date night, too. I highly, highly recommend it!
The next day, we slept in, and were back at the airport ready to head home.
A Krispy Kreme to bid farewell.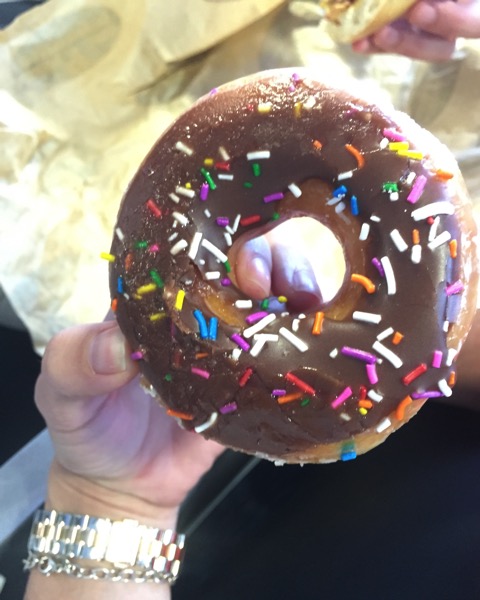 Have you been to Vegas? Where's your favorite place to eat?
We're big fans of Mesa Grill, Tao and Mon Ami Gabi. More of my favorite Las Vegas restaurants and recaps are here, here, here, and here.
xoxo
Gina
New posts up on the Post Baby Bod site <3