We have added to the amount of pets in our family, thanks to two lucky ping pong balls at a fair game.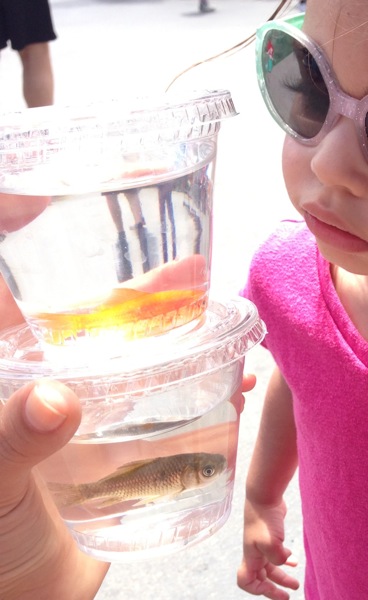 Livi has named them Tinkerbell and Goldilocks, and they live in her room in the swanked out aquarium the Pilot picked up for her. ("Well they had this princess castle, and a Little Mermaid statue, and I had to get them for her." Haha!)
I don't really like being a fish owner.
This 100% due to the fact that one or both of them will inevitably die while the Pilot is away. Who will be the one scooping them out, flushing them away, and trying to delicately tiptoe around having to explain death to a two year old? Meeeeeee.
But, they are pretty cute, and a small part of the awesome memories from yesterday's fair trip with the madre.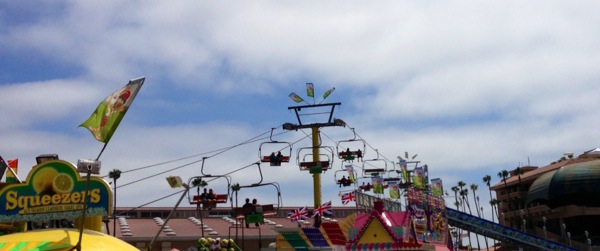 It was everyone's first time at the San Diego fair, and we absolutely loved it. I mean, what's not to love when you're surrounded by rides, games, fair food (they had fried avocados. What?!) and get to pet all the animals.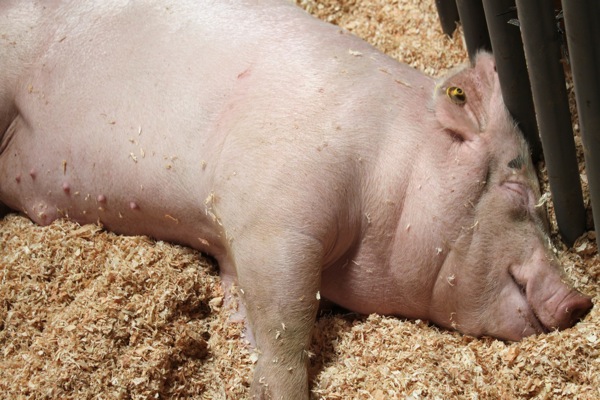 (I could have watched that pig happily snooze all day.)
We got to see goats,
the pigs
and cows.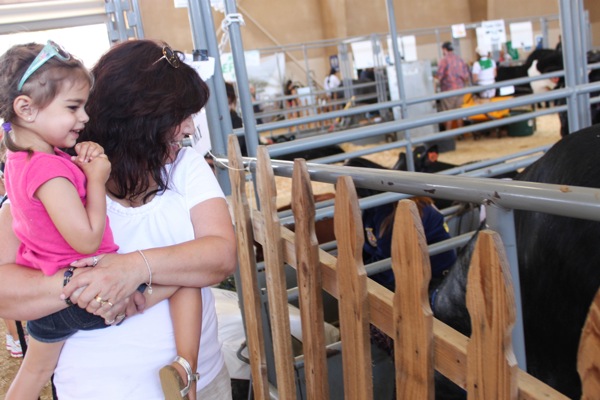 After saying hi to the animals, we rode a couple of rides, shared a churro and won the fish before heading back for naptime. I think the fair ends this weekend, so we may make one more trip so the Pilot can check it out! I loved how spread out everything was, and even though it was packed, it didn't really feel like it. Summer fairs are always a good time 🙂
We enjoyed the last bit of madre's trip with a Pizza Port picnic on the beach. I'm pretty sure that takeout, a beach blanket, and chatting while the oceans crash onto the shore is one of the greatest things.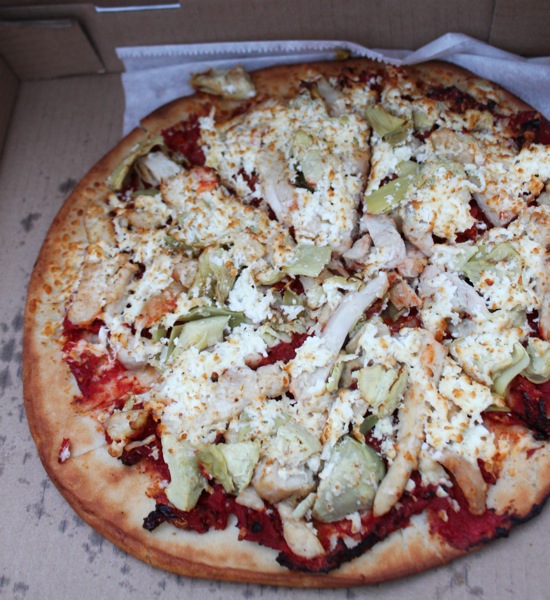 One night, we also had a grilled dinner here at the house: chicken thighs, filet (for the Pilot), watermelon, zucchini, potatoes (sweet and regular; they were still cooking when I snapped the photo),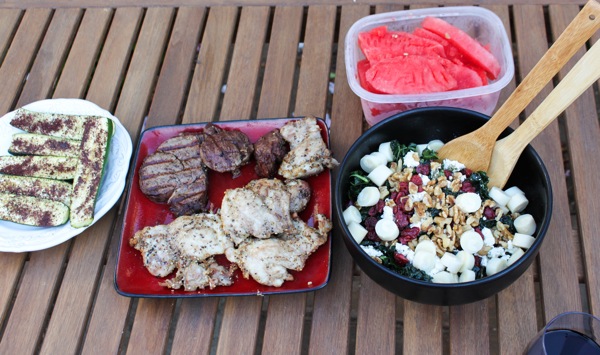 and this awesome kale salad.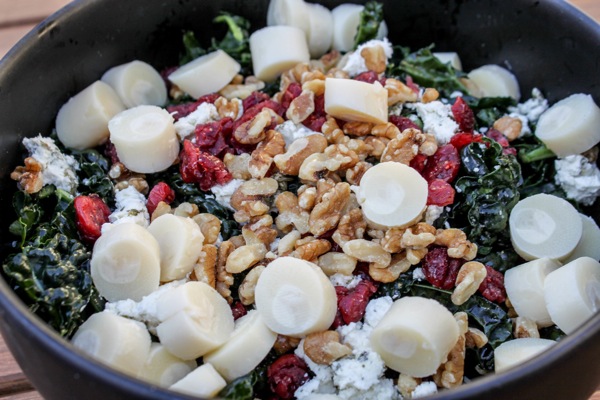 Kale massaged with garlic, olive oil, lemon juice, salt and pepper, topped with herbed goat cheese, dried cranberries, walnuts and hearts of palm.
Madre left this morning, and while I'm always sad to see family go, it's nice to know it will only be a couple of weeks before we see everyone again.
Hope you're all having a great week <3 I'm putting together a musical cardio workout and playlist that will be up in the am.
xoxo
Gina