Aloha friends! Happy Monday! So thrilled that you're excited about Summer Shape Up. The check-ins are already rolling in, and I'm happy to hear you're enjoying the workouts so far. Remember that you can jump into Summer Shape Up as much as you like throughout the 4 weeks, and I hope you get some new ideas to change up your workout routine and try some new healthy recipes!
We are finally back in San Diego after a rather rough day/night of travel. It was our first red-eye with Liv, who handled it like a champion, and we're definitely glad to be back home after all of the snafus. Instead of focusing on the travel blahs, I'm focusing on this.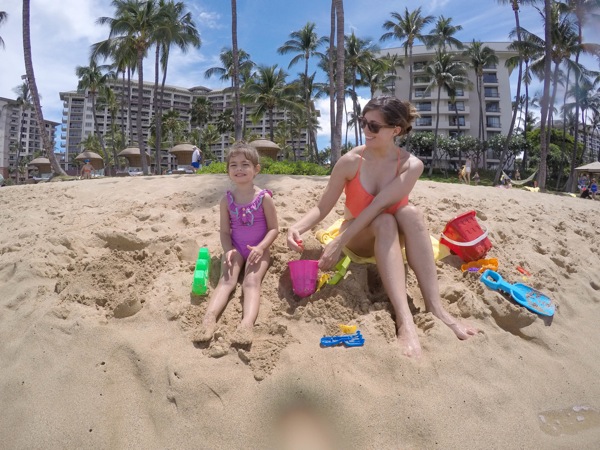 What our vacation really was: 5 fun-packed days together in one of the most beautiful places we've ever visited.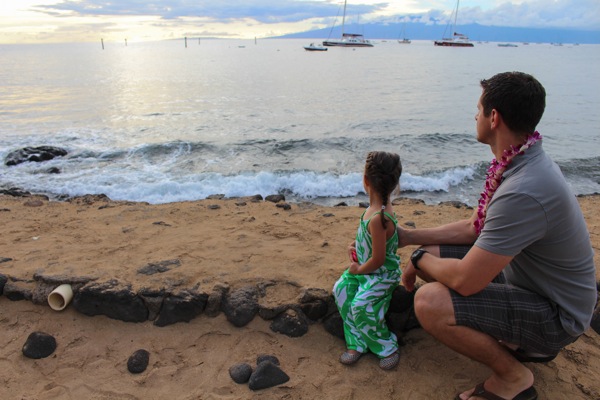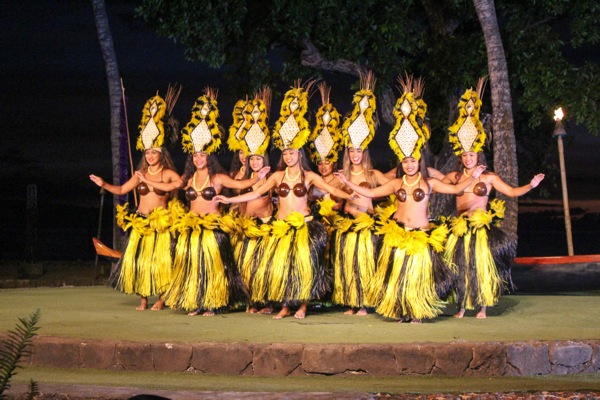 Maui certainly took my breath away many times while we were there. The sunsets and surrounding were absolutely gorgeous, the people were kind and wonderful, the food was INSANE, and it had this beautiful calming energy about it. It was the perfect spot to spend a vacation together before little one joins us in the fall.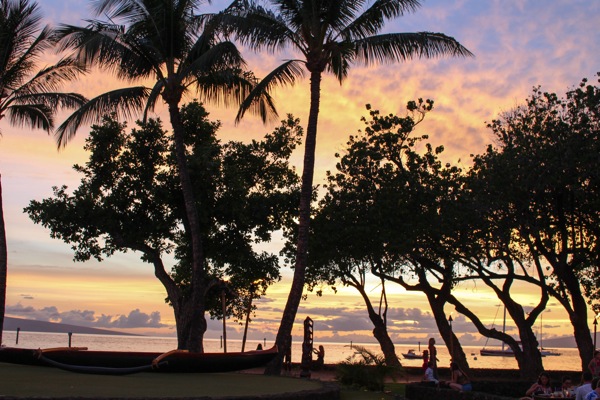 We booked our vacation using Costco travel, and we loved the convenience of booking everything (airfare, rental car, hotel) all at once, for a great value. Meg and Kyle used it for their honeymoon, and we figured it would be perfect since we don't usually go on vacation with set plans; instead we create of things we'd like to do and make our way through the list depending on how we're feeling each day.
We stayed at the Hyatt Regency in Ka'anapali, which is lined with exquisite hotels and resorts. After passing through the lobby, they have an atrium with exotic birds,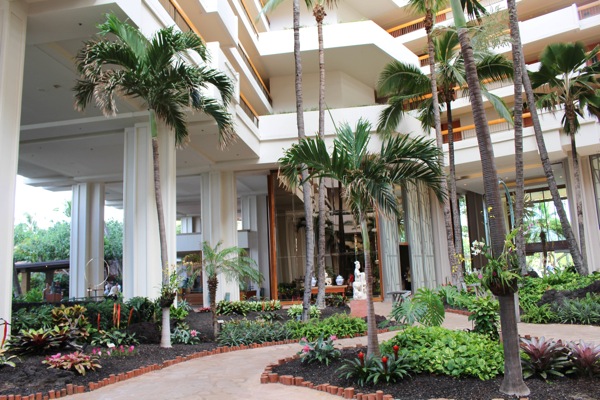 penguins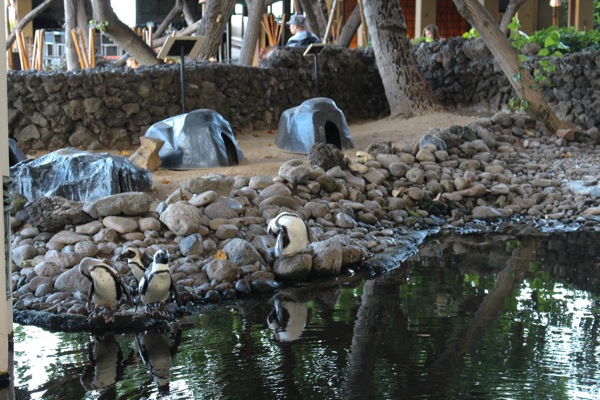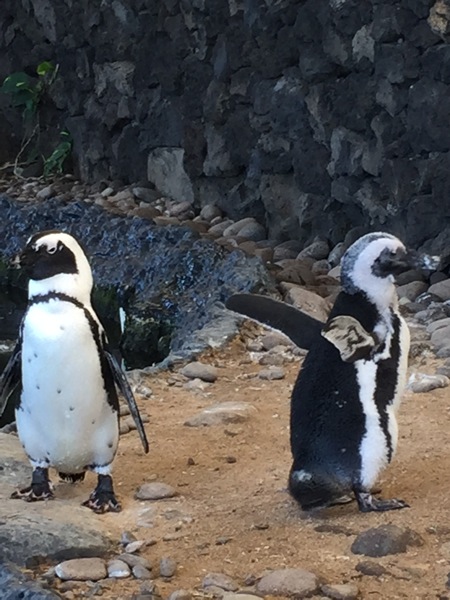 and koi fish, which the kiddos can feed daily at 9:30am. Liv LOVED this. Whenever we would pass the penguins and fish on our way to the pool, she'd say, "Aloha penguins! How's it going in there?"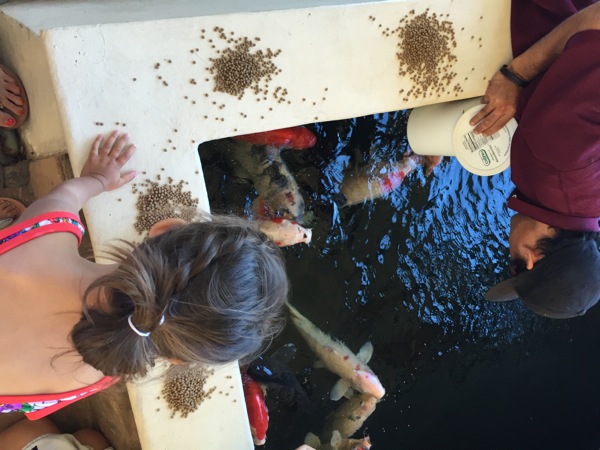 The restaurants at the Hyatt were all fantastic -we didn't have a bad meal the entire time we were in Maui- and the best part by far was the pool and beach.
The Hyatt Regency is one of the top kid-friendly hotels in Maui, and I think it's definitely from the pool and kids' area. They have a huge quieter pool,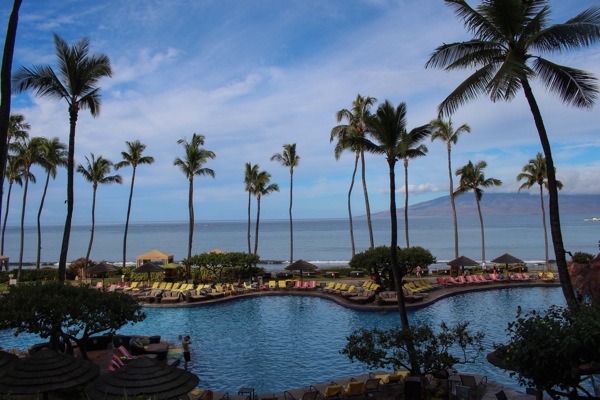 rope bridge leading to the opposite side: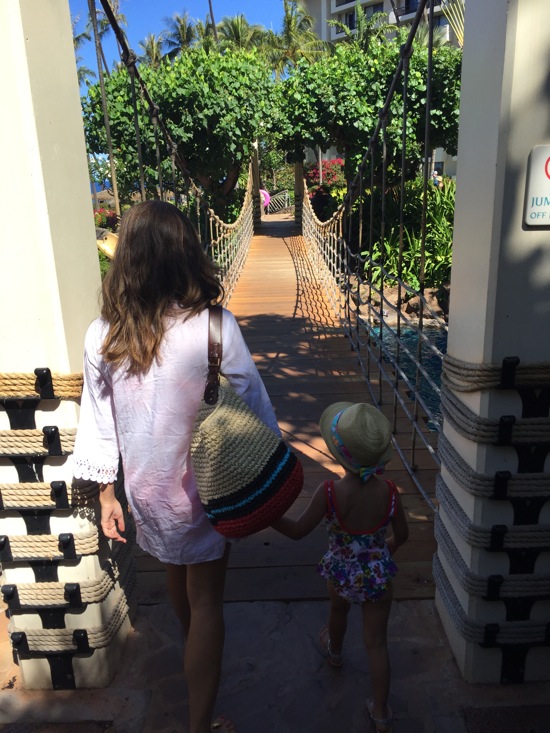 and a kids' pool with a slide, sand pit and splash pad. Needless to say, Liv went crazy for it.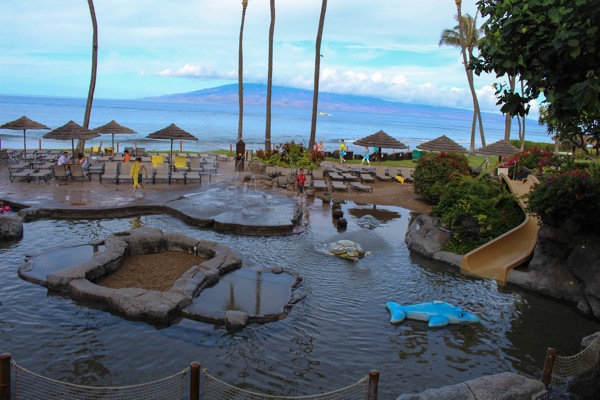 Behind the pool, you can faintly see a path that goes along the hotels and resorts (I ran about 3 miles on the path, and it very conveniently takes you through a luxury outdoor shopping center haha), and beyond that is the beach. The concierge told us that all beaches in Maui are public beaches, so if you see an area where you can get to the ocean and want to set up there, go for it.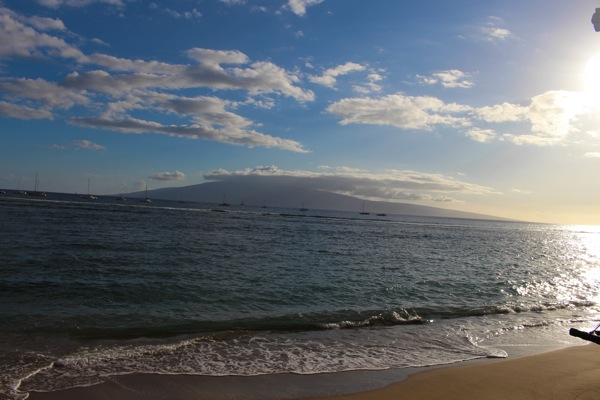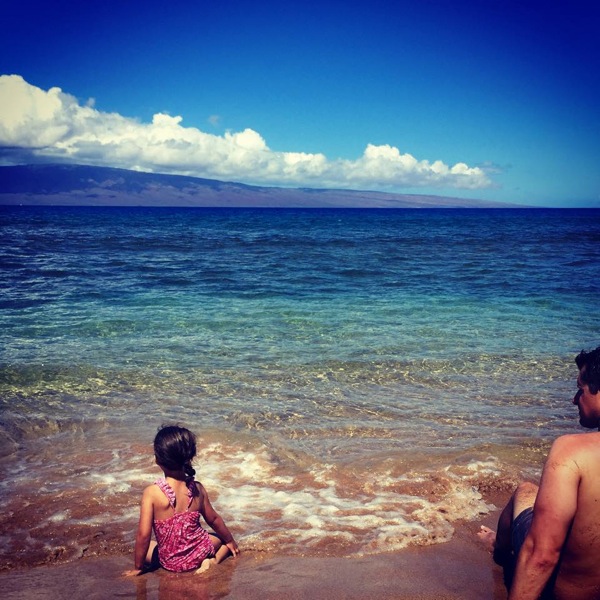 In the end, we ended up staying around the hotel because there was so much to do in that area, and we quickly found out that driving in Maui can be hit or miss. (Some of the main highways are one lane on each side, so an accident or delay can easily double your ETA.) Many of the things I had on our potential activities list were at least an hour drive away. (Liv naps at the hotel, and while she can take cat naps on the go, she's much happier at night and can stay out later enjoying awesome dinners and evening events if she's had a real nap, so we usually go with that during vacations.) It ended up working out perfectly, as we'd have breakfast in the morning, head to the pool and beach for a few hours,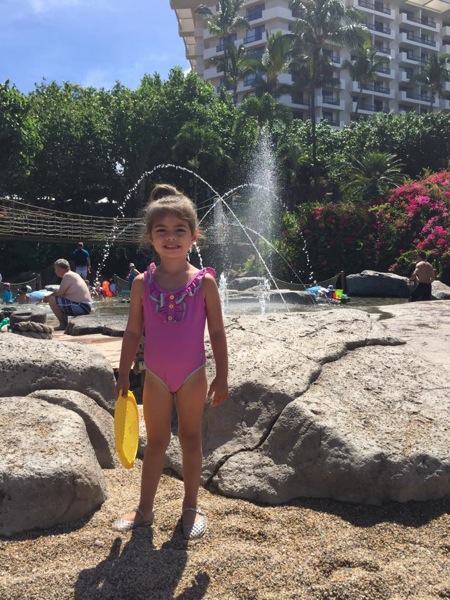 back to the room for nap, then out and about in the evening.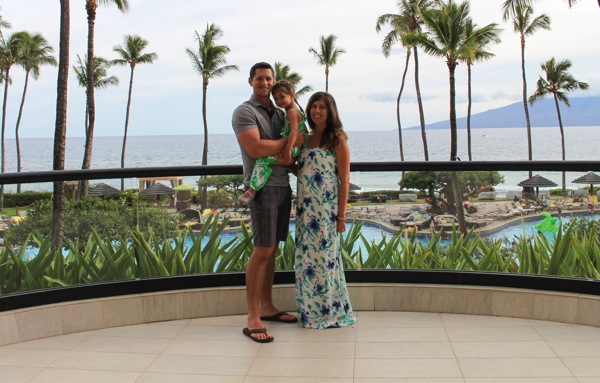 One night, we went out to Front Street, which is extremely close in Lahaina, and packed with cute shops and awesome restaurants.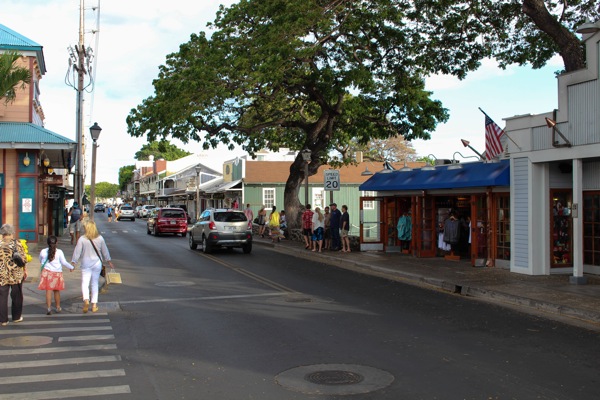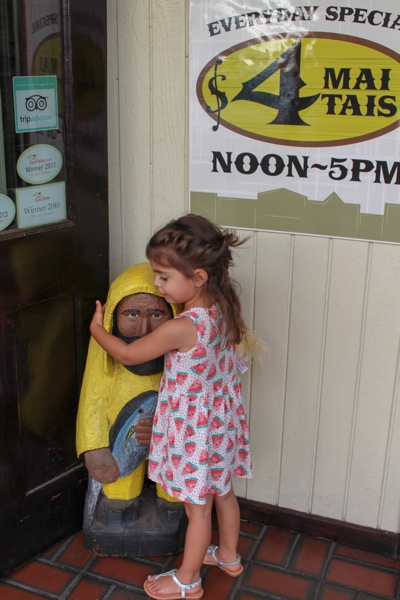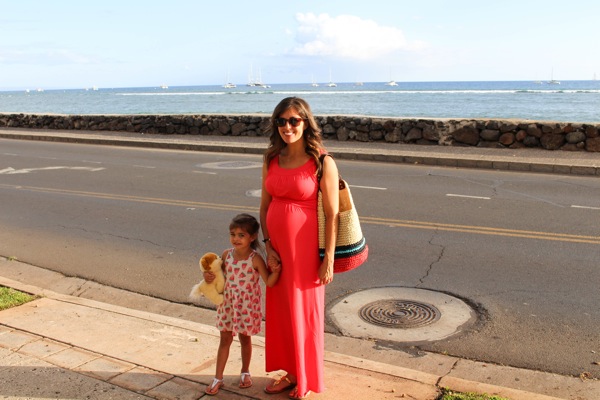 We also rented a kayak and a paddleboard while we were there, and went exploring for honu (green sea turtles).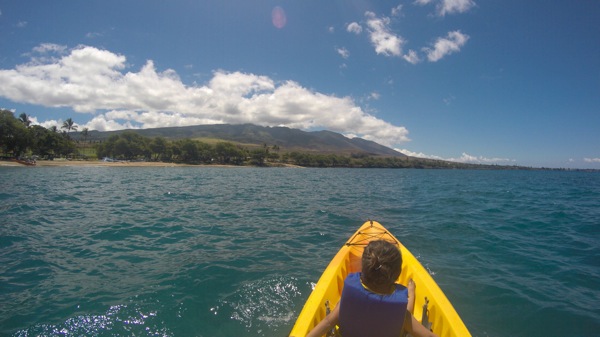 The Pilot and Liv rode in the kayak, while I followed them around on the paddlboard. I'm used to SUP in the bay here at home, and in the ocean, it's a liiitle different with the waves. I stayed on my knees until I got the feel for it, and then was fine standing as I paddled around.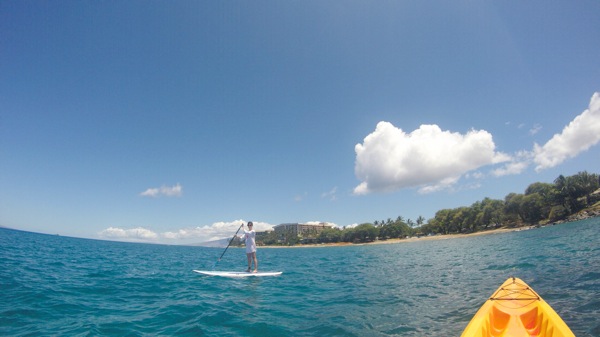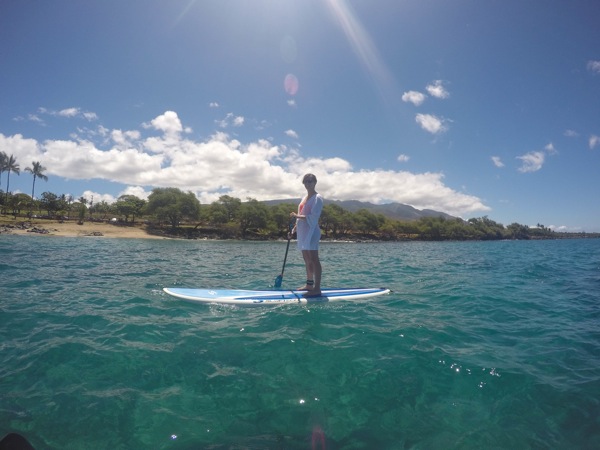 We had an amazing time, and I'm hoping we'll be able to make it back again soon as a family of 4. 🙂 I'll definitely be sharing a recap of the restaurants we enjoyed in Maui, and the Old Lahaina luau!
If you're planning a trip anytime soon, here are some of the things that were on our list: (those in bold are the ones we experienced; ** = recommended by many)
Alli Kula Lavender Farm **
Surfing Goat Dairy **
Mama's fish house **
Julia's banana bread **
Star noodle **
Maui tacos
Old Lahaina luau **
Choice health
Leoda's pie shop **
Show at warren and annabelle's (21+)
Ululani's shaved ice
Drums of the Pacific Luau (this was at our hotel, so we could see bits and pieces while we walked by! It was much smaller than the one at Old Lahaina, but looked like an awesome show)
Cheze meme for breakfast
Time to get started on laundry mountain and get together a spin playlist.
Have a lovely night and I'll see you in the morning!
xo
Gina
*Last call for Blogiversary giveaway entries! I will post the winners in the am. xo